Minister Harjit Sajjan Visits Emily Carr University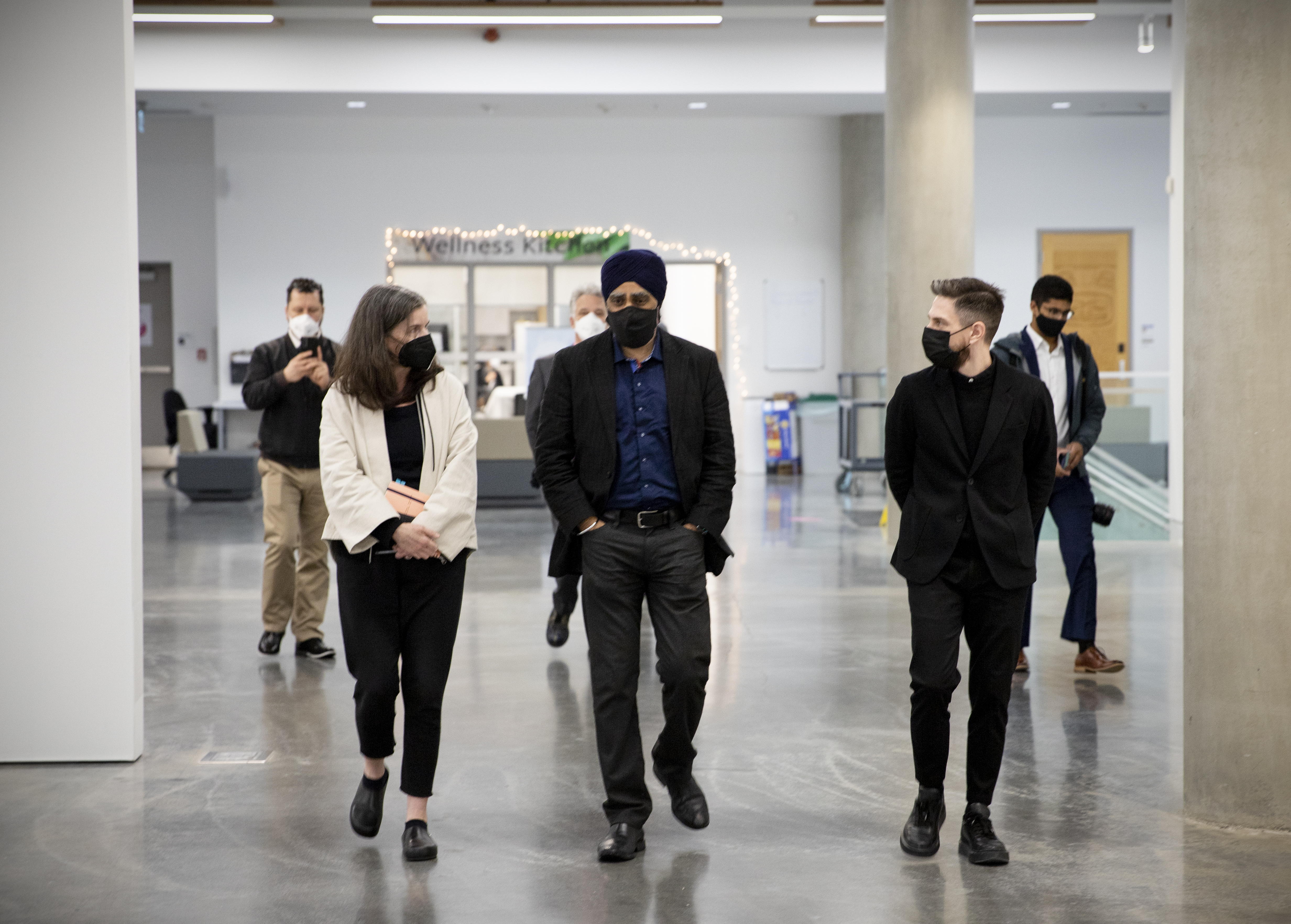 Posted on April 14, 2022 | Updated April 14, 2022, 10:48AM
The federal cabinet minister and M.P. for Vancouver South was last at the university in 2020.
International Development Minister Harjit Sajjan visited Emily Carr earlier this week to tour campus, chat with community members and meet with university leadership.
"I'm so excited to be back here at Emily Carr to see the tremendous talent that is being developed right here in British Columbia," he said on Instagram. This was the second campus visit in under two years for Sajjan, who is also the minister responsible for the Pacific Economic Development Agency of Canada.
Trish Kelly, ECU's Vice-President, Academic and Provost, and Justin Langlois, Interim Associate Vice-President, Research and Dean, Jake Kerr Faculty of Graduate Studies, were on hand to greet Minister Sajjan on arrival. The trio toured campus, including a brief stop at the MFA Thesis exhibition, currently on view in the Michael O'Brian Exhibition Commons.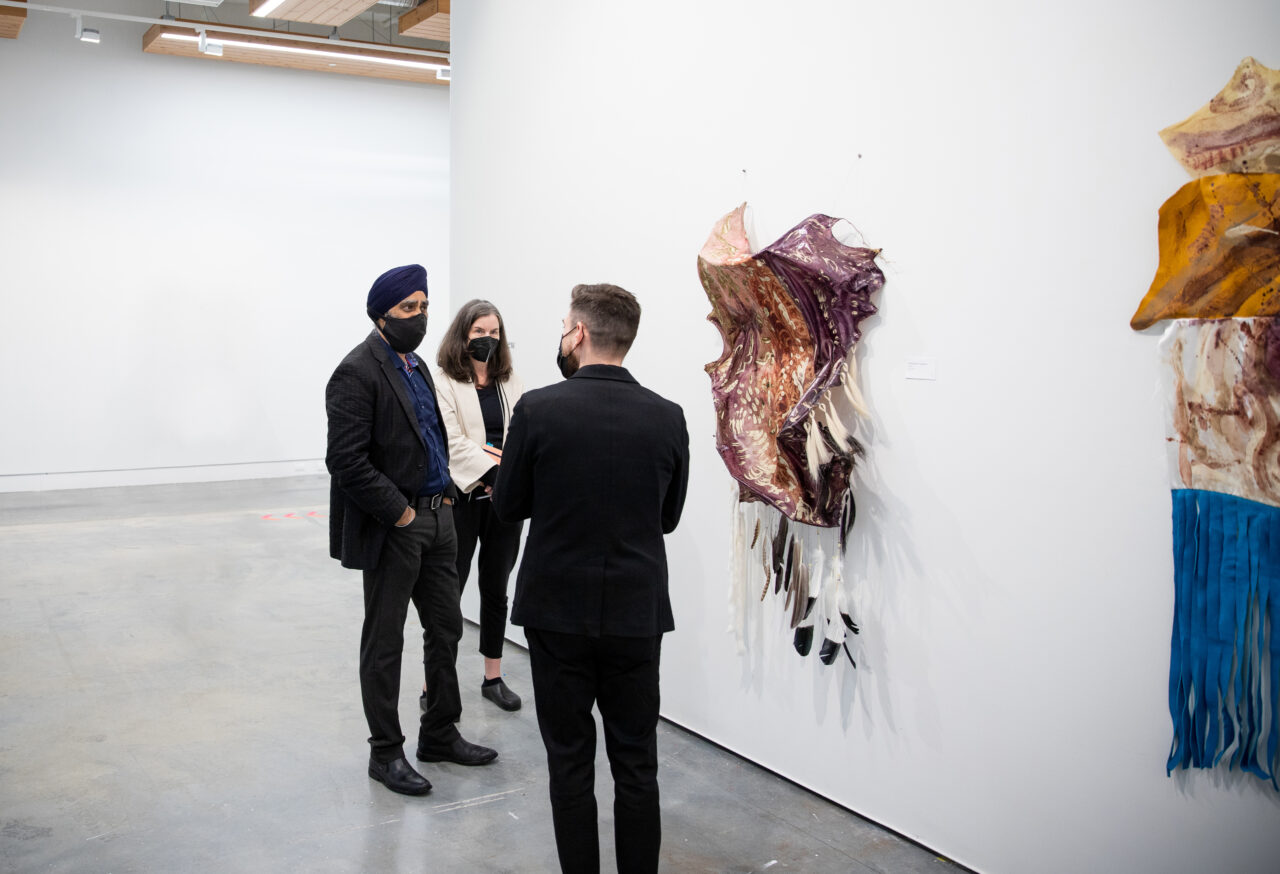 In the President's Office, Minister Sajjan connected via video with artist, filmmaker and Creative Director of Indigenous Matriarchs 4 (IM4) Lab, Loretta Todd. The pair spoke about some of IM4's exciting projects supporting Indigenous artists and media professionals by providing immersive learning and production opportunities and building an Indigenized tech ecosystem.
Later, the minister visited ECU's Integrated Motion Studio, where he spoke with Research Technician Sean Arden about the university's state-of-the-art virtual production studio.

Scroll down to see more photos of Minister Sajjan's visit.