The ECU Seed Swap Brings Gardeners of All Levels Together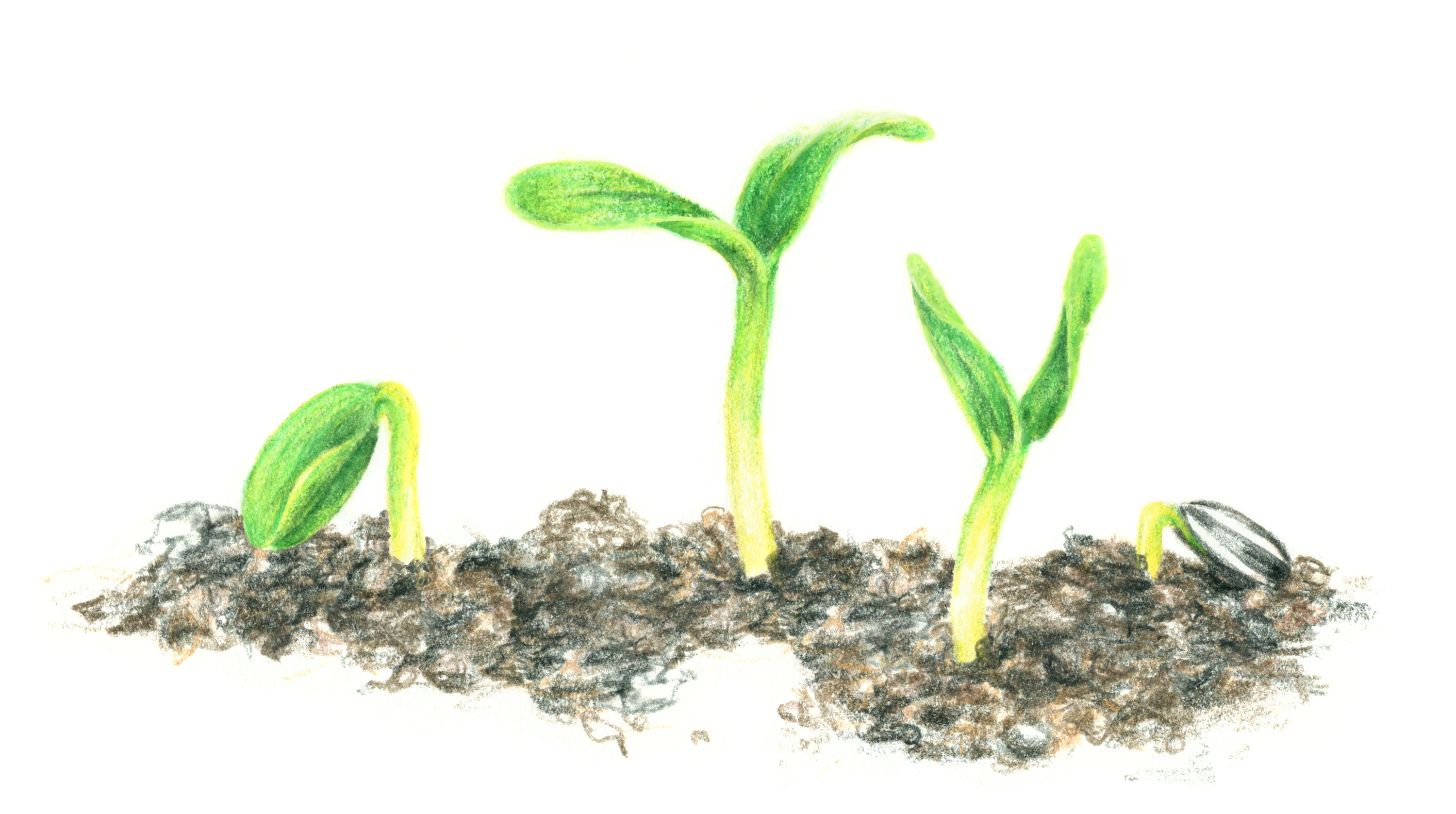 Posted on April 25, 2022 | Updated April 25, 2022, 10:46AM
The Library spearheads this sustainability initiative for gardeners.
From the sacred bearing of tulsi basil to the pleasant emblem of summertime, the sunflower, the range of seeds featured in this year's ECU Seed Swap allows the community to blossom as they develop a burgeoning gardening practice.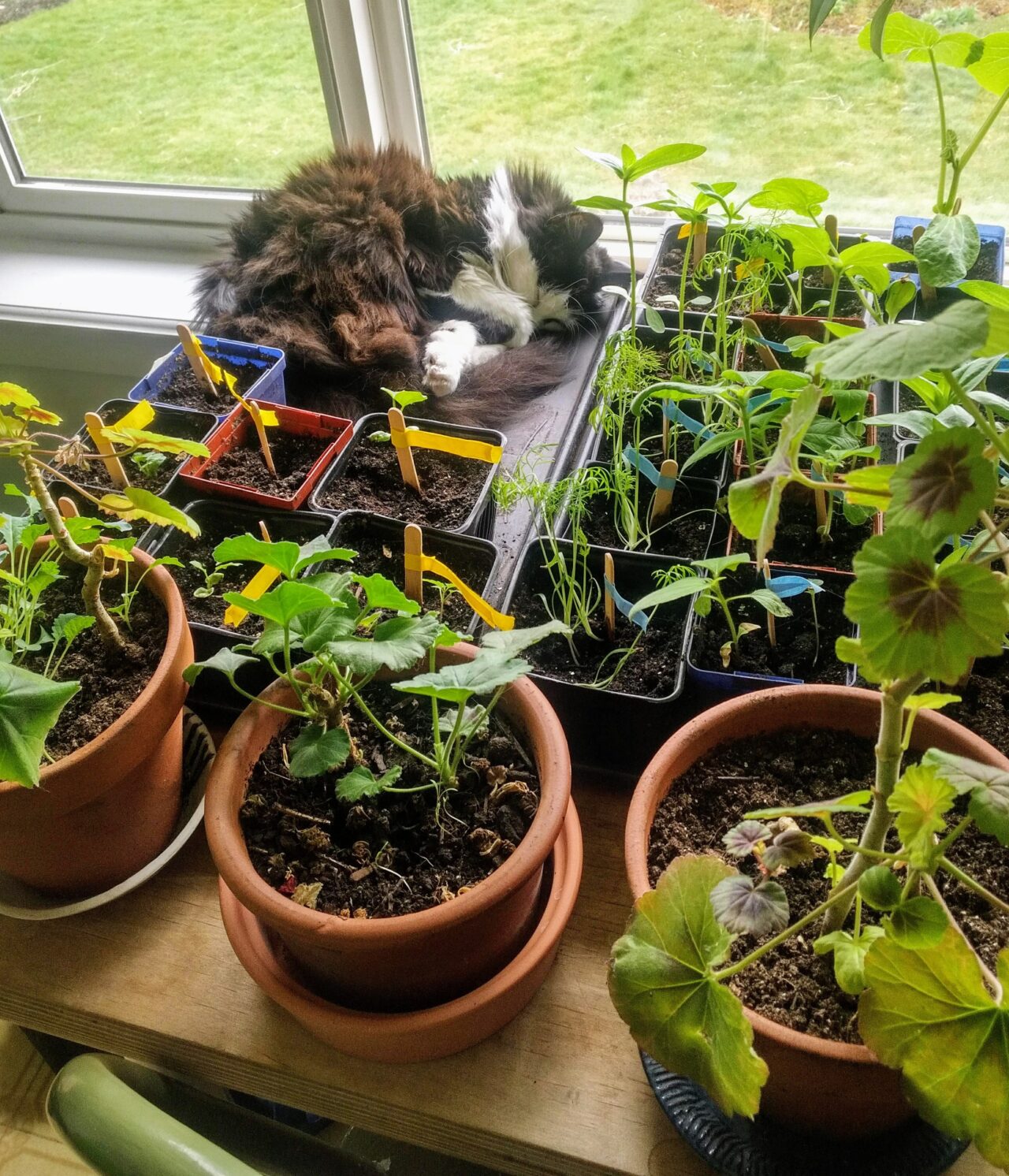 Seeds as Mutual Aid
Launched in April, 2021, the ECU Seed Swap is an initiative that grew out of the need to address our climate impacts and connect with different areas of the Emily Carr Community. The desire to foster community during the height of the COVID-19 pandemic was crucial and extends to the 2022 swap, where anyone can bring seeds from their homes and exchange them with others to build a growing mutual-aid network.
This year, some seeds have traversed oceans to get to the ECU Library, with staff members in the security team and cafeteria workers sharing meaningful seeds.
"One of our security members is on a trip back to India where his family are farmers and will bring us back some tulsi basil seeds," says Emma Somers, Coordinator of Library Operations. "It's been really amazing to see the cultural and personal significance that some seeds have for people."
Throughout the pandemic, community members who left the city have used the program as a unique way to stay connected by exchanging seeds with the Library by mail from wherever they find themselves.
To continue to build that community involvement, the Library team sends out a survey at the beginning of the season to ask the community about the types of seeds to share and purchase. This year's response prompted the team to dig deeper into potential dye plants like indigo, weld, and madder. These plants contain vibrant hues and pigments that could be useful for students across their programs.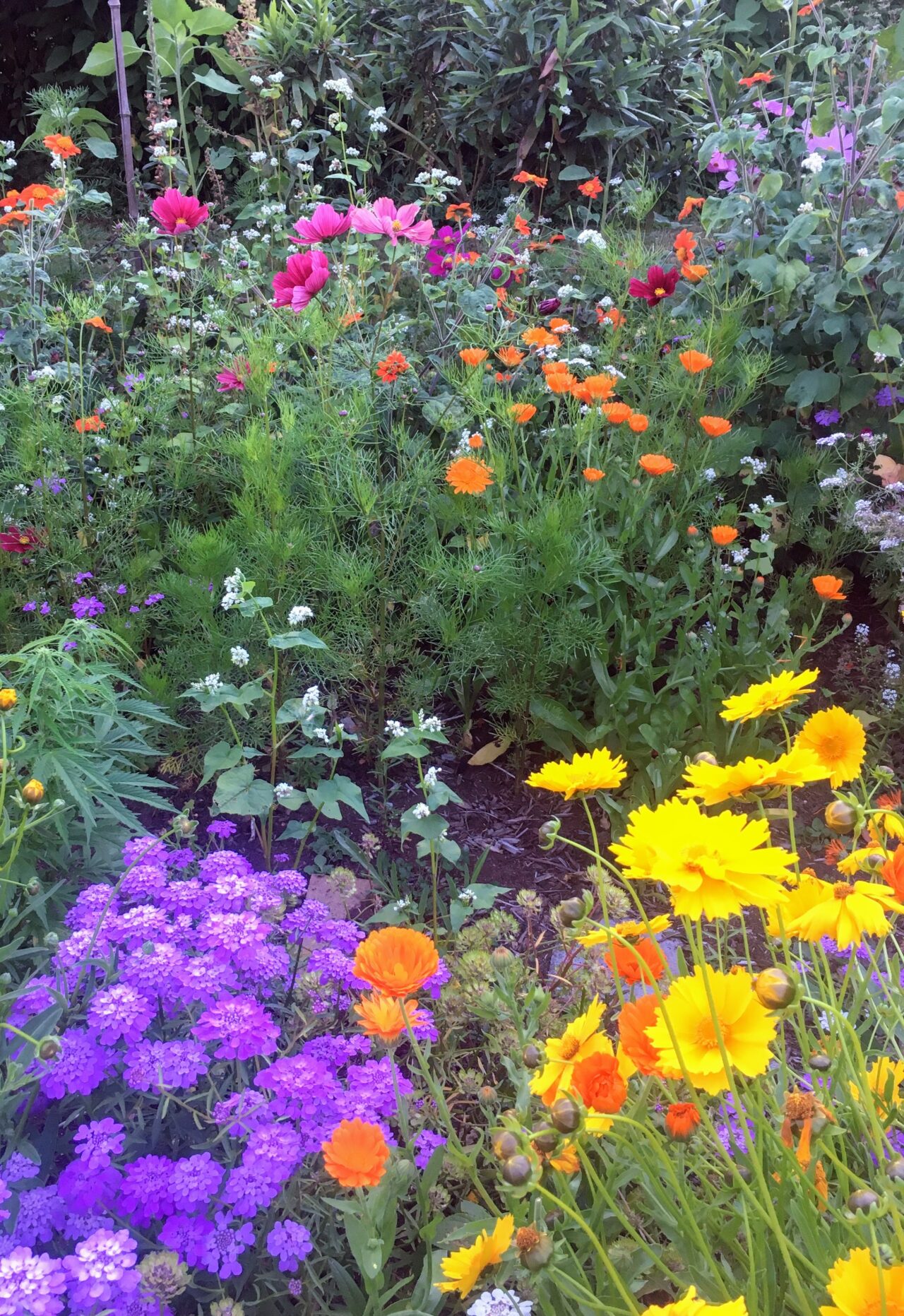 How to Begin Planting
That egalitarian spirit creates an abundance of plants and pollinator species at the end of the season. This annual bounty is fulfilling to both new gardeners and veterans alike.
Like this writer, many gardeners can feel slightly intimidated when planting for the first time. The cost can also be a barrier, as can challenges that accompany planting in an urban environment, where backyards are not accessible to everyone.
Emma acknowledges it's easy to feel nervous when planting seeds for the first time and reminds gardeners of the main motto: recycle and reuse! "I think one of the biggest misconceptions is that everything needs to be perfect, and to go right away to get the best soil and lay out a lot of money to get started," she says "In actual fact, you can use a lot of containers you find in the recycling bins like plastic pots. The containers don't have to be beautiful in order for the plants to really thrive."
Plants tend to do well in nearly any environment – from pots on the balcony to a south-facing window that basks in lots of light. Somers notes that in the first year of the seed swap, gardeners grew micro-greens like lettuce, chard and kale, which need only four hours of light on a windowsill to thrive.
As every keen gardener knows, there may be hiccups along the way with the upcoming planting season. Somers warns, "The biggest pitfalls are planting too early so that plants really struggle against the cold, wet weather and planting too much of a given thing. It's better to plant a diversity of plants but with fewer seeds at a time. For example, you can always plant lettuce for one week and then two weeks later, you'll plant more and then have a harvest over the long season."

More Budding Events Ahead…
The Library team has plenty of resources to help gardeners succeed with a dedicated seed swap LibGuide and their Instagram to share advice and stories from the community.
Interested students can check out the upcoming Garden Party series, where community members can pop by the library to chat with fellow gardeners, pick up seeds and soil, and share tips and tricks for a successful crop.