Vanessa Kwan Named Director + Curator of the Libby Leshgold Gallery at Emily Carr University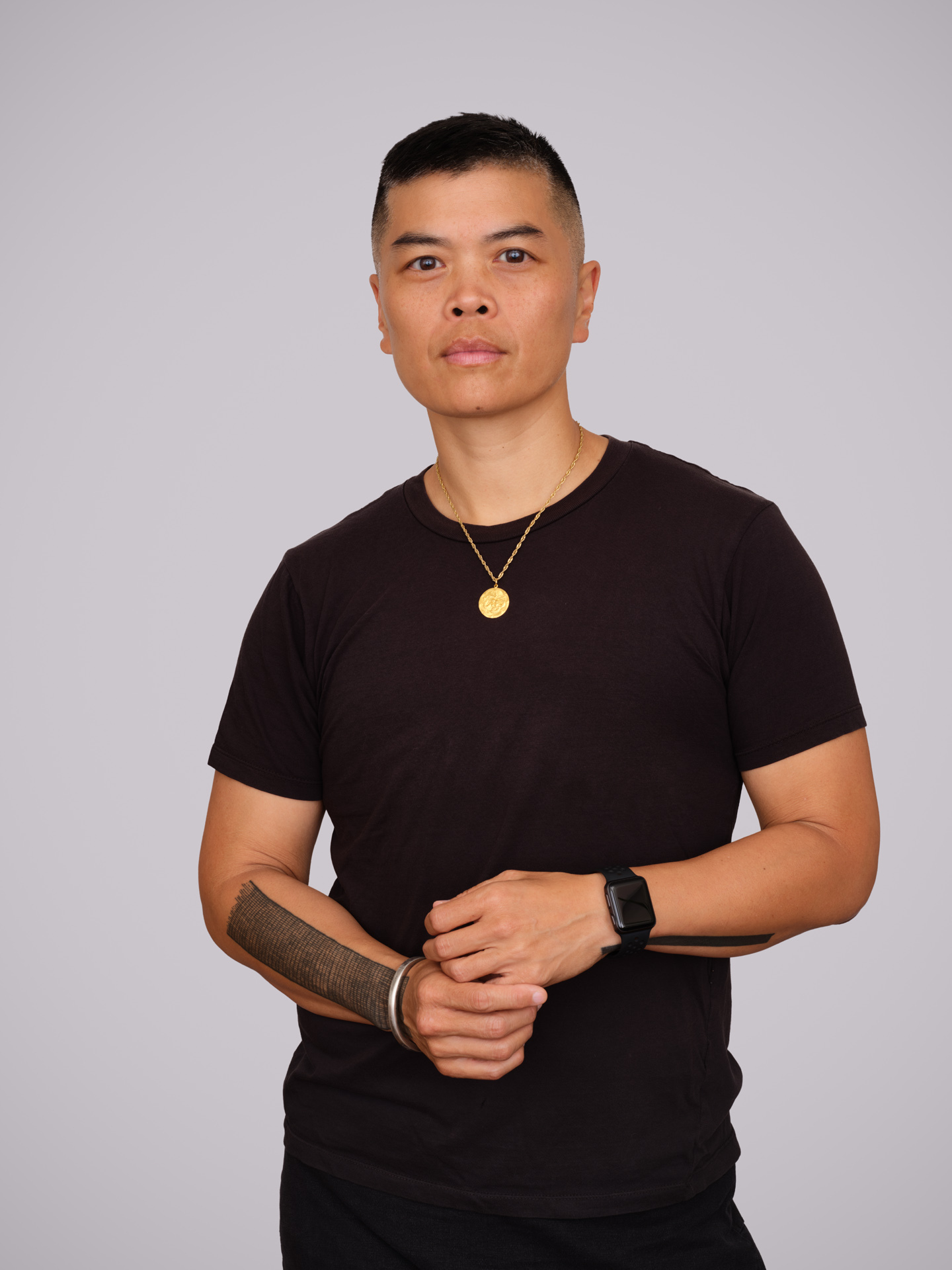 Posted on September 14, 2022
The accomplished artist, producer and curator begins their appointment on Oct. 17, 2022.
Artist, producer and curator Vanessa Kwan (BFA 2004) has been named Director + Curator, Gallery + Exhibitions at Emily Carr University (ECU).
Vanessa, a highly esteemed and longtime member of the BC arts community, will begin their appointment on Oct. 17, 2022.
Vanessa's appointment comes after an extensive international search by a hiring committee composed of ECU students, staff, faculty and leadership. Reporting to the Vice-President, Academic + Provost and consulting with the Gallery Advisory Committee, the position is responsible for gallery exhibitions and programming at the Libby Leshgold Gallery and other university exhibition spaces and venues, as well as READ Books, ECU Press, the ECU Art Collection and the university's outdoor screen.
"We met with a number of truly outstanding candidates from all over the world for this role, and Vanessa is the one who knocked us flat," Trish Kelly, VP Academic + Provost and a member of the hiring committee, says. "They bring a wealth of accomplishment across the arts to this position, not to mention deep and abiding connections to creative communities both local and international. Having an arts professional of Vanessa's calibre at the helm of the Libby Leshgold Gallery is a huge win for ECU. I couldn't be more excited to see what comes next."
For Vanessa, the work of leading an arts organization begins with recognizing its inherent ties to the broader community.
"I'm beyond honoured to be given this trust and opportunity," Vanessa says. "I have a longstanding connection to Emily Carr and have a deep commitment to the many ways artists learn and inhabit education. I think and hope the gallery can have a prismatic effect – to reflect, refract and transmit the brilliance of the artists and ideas within the institution to the outside world, and vice versa. There is urgency to this work; artists are visionary problem-solvers and I believe completely in what a vibrant arts discourse can offer our collective future."
Vanessa comes to ECU from grunt gallery, where they worked as Curator since 2014 and Program Director since 2019. Vanessa has worked in artistic leadership roles since 2003, contributing to organizations such as the Vancouver Art Gallery, Other Sights for Artists' Projects, Access Gallery, Powell Street Festival and the Vancouver Queer Film Festival. They regularly write, speak and publish on art and culture, and, since 2017, have been producing residency projects across the Pacific Rim (including Vancouver, Seoul, Melbourne and Sydney) exploring artist-led creative exchange.
Vanessa has produced significant public artworks including Geyser for Hillcrest Park (with Erica Stocking), Speaker A, a permanent sound installation co-created with Theatre Replacement and an in-process installation/performance work titled Curtains (with Justine A Chambers and Maiko Yamamoto).
They were a recipient of the Mayor's Arts Award for Emerging Artist in Public Art (as part of the arts collective Norma) in 2011, and the 2022 recipient of an Emily Award from ECU, which recognizes the outstanding achievements of members of the alumni community in the arts, media and design.
Vanessa notes their conviction that collaboration will be key to leading ECU's galleries.
"I want a full conversation," Vanessa says. "This work can't be done alone; partnership will be a means and an end for me. Through sharing resources and ideas, I'm curious to explore the deeper ways we are intertwined, and the generative – and sometimes tough – ways we diverge."
The Libby Leshgold Gallery is a public art gallery dedicated to the presentation of contemporary art. Located within Emily Carr University, it serves a broad and varied community that includes the students, staff and faculty of the university, the arts community, the public of Greater Vancouver, and visitors from around the world.
Read our profile on Vanessa from earlier this year, written on the occasion of their receiving the 2022 Emily Award.
—
Media contact:
Perrin Grauer
Communications Officer
pgrauer@ecuad.ca
c. (604) 719-7264