ECU's Health Design Lab Seeks New Partners to Improve Cultural Safety in Health Care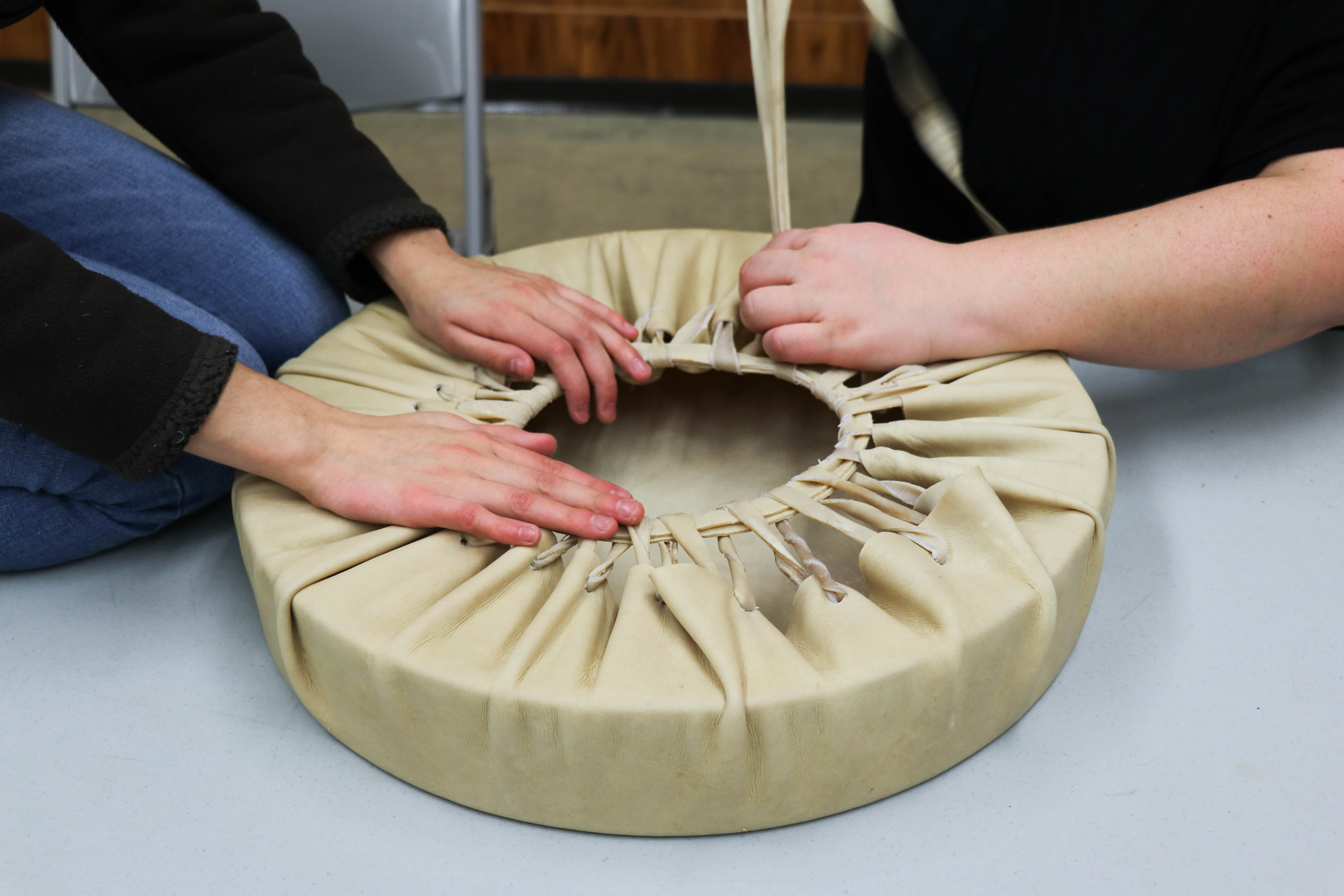 Posted on August 17, 2023 | Updated August 17, 2023, 10:03am
An exhibition detailing the three-year pilot is on view in the first-floor gallery at Emily Carr University through Aug. 29. Join members of the project team at 6pm on that date for a presentation detailing this innovative model for cultural safety education.
Emily Carr University's Health Design Lab invites new partners to implement the next phase of a groundbreaking project that tackles cultural safety education in health care in an effort to improve health outcomes for Indigenous people through creativity and dialogue.
Titled Decolonizing Cultural Safety Education Through Cultural Connections, the project first brought together health-science students and Indigenous community members from the Prince George area in a culturally safe environment to share critical insights as a group.
Now, the Cultural Connections project team is looking to bring the model to health-care providers and educational organizations around the province.
"After three years of co-development and refinement of the workshop model, we're very excited to share the lessons we've learned through this research project in Prince George and engage more communities throughout British Columbia," says Nadia Beyzaei, Health Design Lab Manager.
"The feedback we've heard so far about the impact of the workshops is incredibly heartening and promising, but so much work remains to be done. We look forward to building relationships with new partners who are interested in working toward making health-care encounters culturally safe across disciplines and specialties."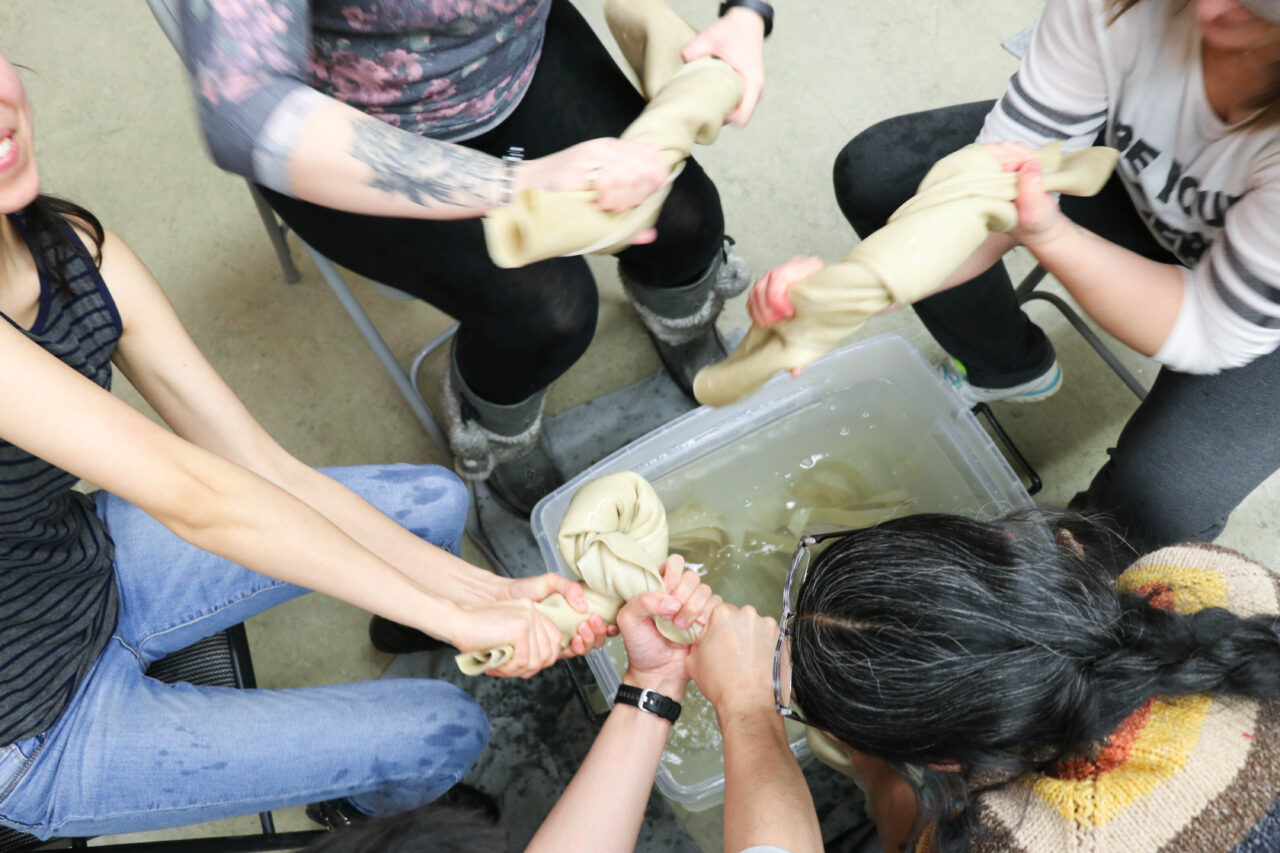 The first phase of Cultural Connections was run in collaboration between the Aboriginal Gathering Place (AGP) and Health Design Lab at Emily Carr, and Aboriginal Programs at the College of New Caledonia (CNC). It was funded through a Systems Change Grant from the Vancouver Foundation.
The three-year pilot developed an approach to cultural safety education that uses sharing circles, Indigenous material practice and oral knowledge-sharing to bring together health-care students with Indigenous community members in an Indigenous-led space. In doing so, the project brings awareness to historical and contemporary injustices and racism toward Indigenous peoples in Canada.
As participants work together, they get to know one another as peers and as individuals. This process encourages healthcare providers to integrate cultural competency into their practice.
"It is our reciprocal knowledge and insights from team members, Indigenous community members and health-care students that enable us to establish a culturally safe space that fosters and encourages conversation," says Brenda Crabtree, former Director of Aboriginal Programs at ECU. "Our shared vision for change includes a common understanding of our health-care concerns and a collaborative approach to achieving action. We are committed to being both advocates and activists for Indigenous health-care equity."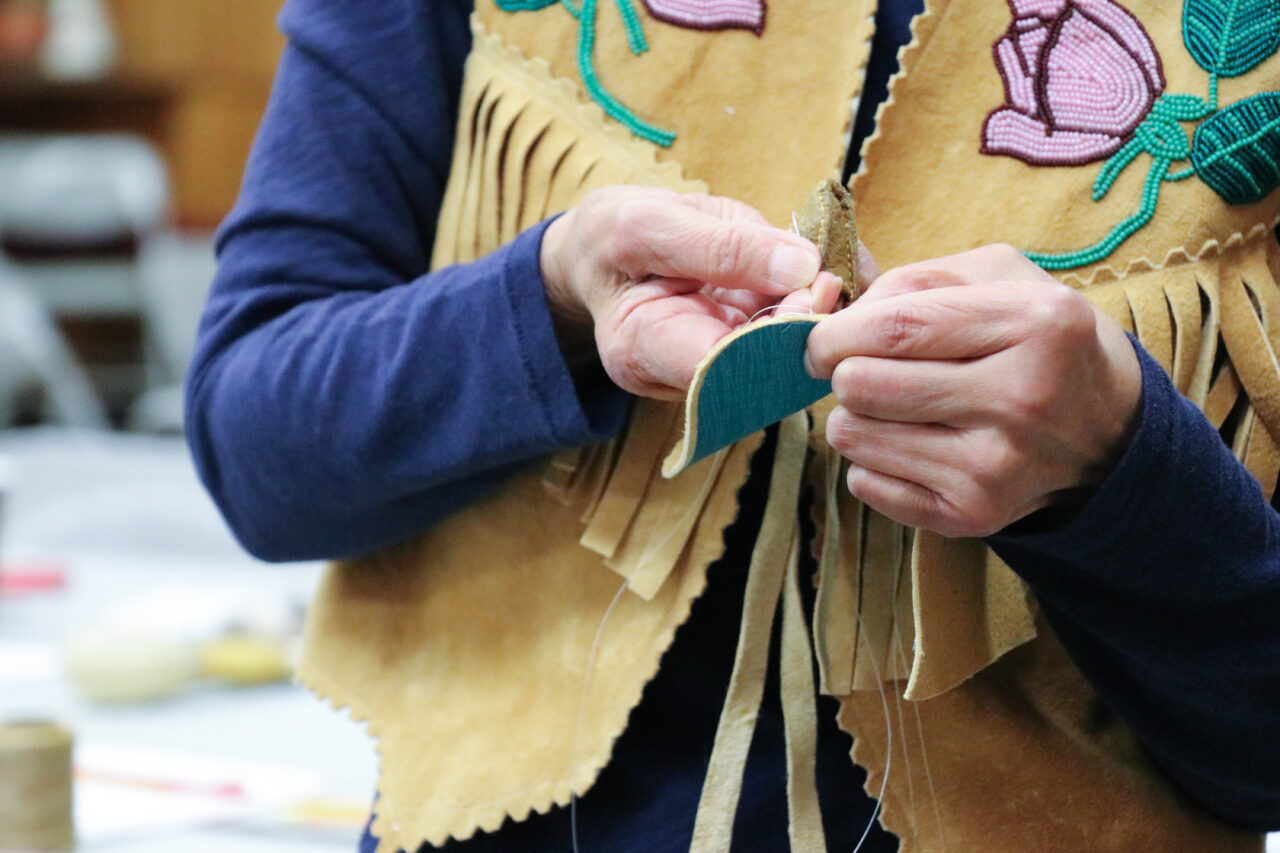 The legacy of colonial practices such as Canada's residential school system and the Sixties Scoop includes staggering disparity in health care for Indigenous people. The 2020 In Plain Sight: Addressing Indigenous-specific Racism and Discrimination in B.C. Health Care Data report, produced by the BC Ministry of Health, documents ongoing, widespread "Indigenous-specific stereotyping, racism and discrimination" in health-care. The human cost of this discrimination can be fatal, as revealed by Indigenous mortality rates that far exceed those of the non-Indigenous population.
Marlene Erickson, Executive Director of Aboriginal Education at the CNC, is an Elder of the Nak'azdli Whut'en Nation and a member of the Lusilyoo (Frog) Clan. She says the Cultural Connections model provides "foundational" lessons for transforming healthcare.
"Cultural competency — which the Elders call gentle hands — is a critical component of improving the health outcomes of Indigenous people; probably as important as the medical knowledge that students learn. We hope workshops like this one will instill those skills so participants will carry them into their professional practice and beyond."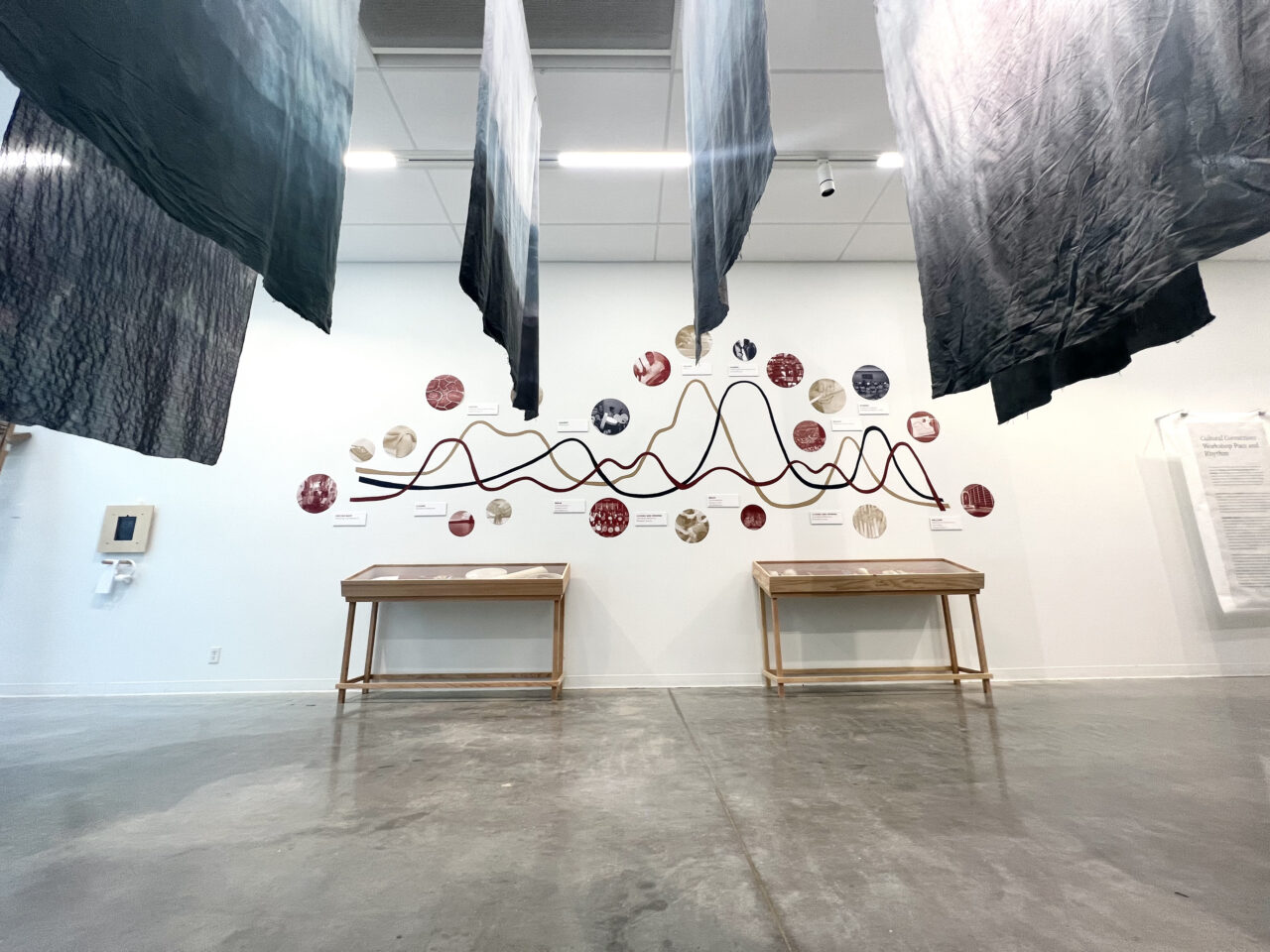 The workshop model is now ready to be rolled-out to other areas of the province with transferable knowledge, methods and co-learning opportunities. The Health Design Lab is seeking partners interested in creating culturally safe health-care encounters for Indigenous people; providing an immersive cultural-safety education experience for administration, staff, clinicians, educators, and/or students; building meaningful relationships with local Indigenous communities and artists to co-lead this work by forming a collaborative working team; prioritizing meaningful community engagement that takes time; and exploring Indigenous-led approaches, ways of working and ways of knowing that unfold in emergent ways. Examples include community and not-for-profit organizations, health authorities, hospitals, health science programs and medical schools.
Interested parties can contact the Health Design Lab at hdl@ecuad.ca to discuss potential partnerships.
To learn more about this groundbreaking program, a publication and exhibition titled Lheidli: Where the Two Rivers Meet documents the first phase of the project, which ran from 2019 to 2022. Lheidli is on view in the first-floor gallery at Emily Carr University through Aug. 29, 2023. A closing reception at 6pm on Aug. 29 will include a presentation to provide additional depth and context around this innovative approach.