Laiwan Wins 2023 VIVA Award for the Visual Arts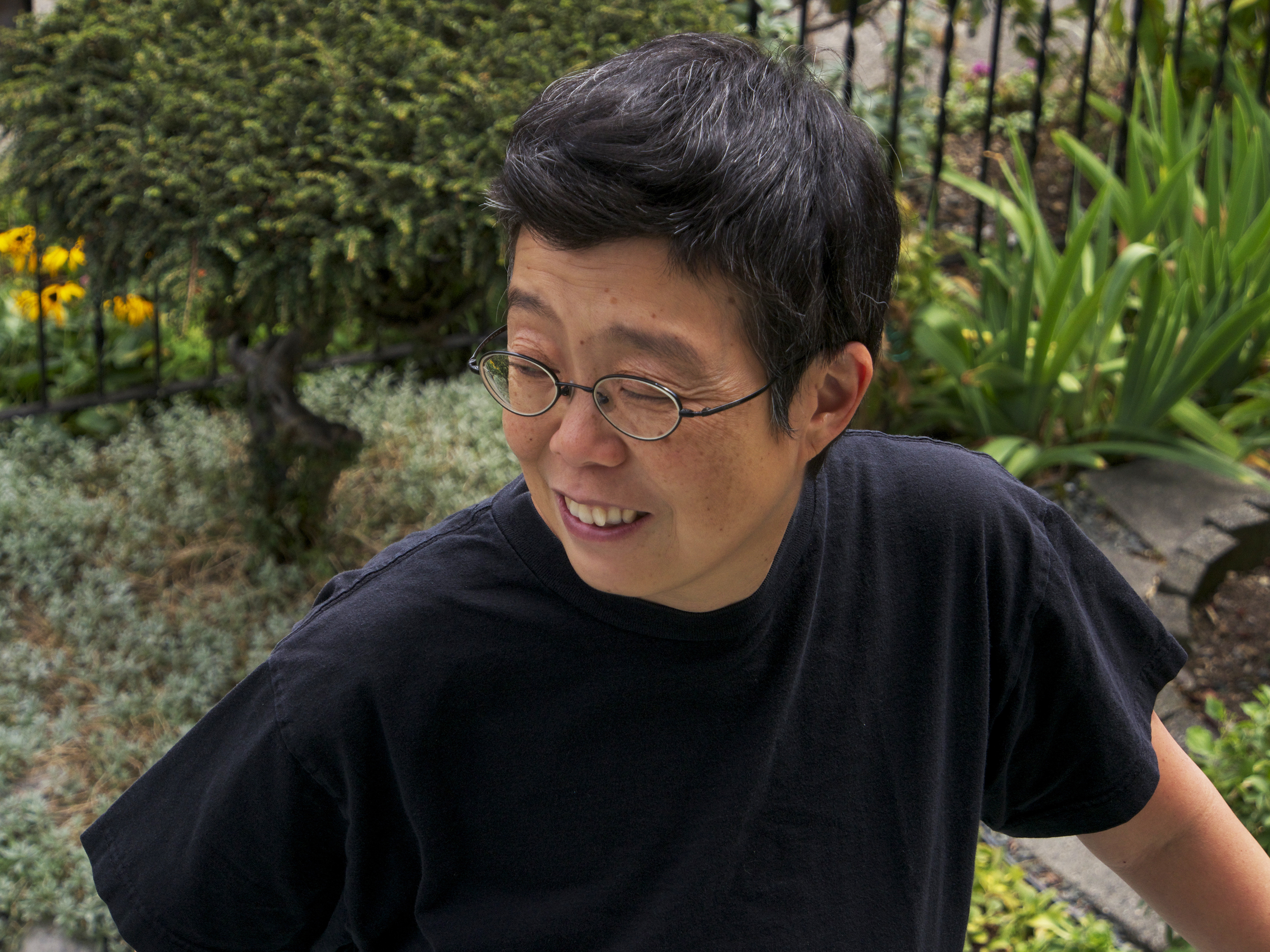 Posted on August 01, 2023
The interdisciplinary artist and ECU alum has exhibited and curated widely and has received many honours, including the 2021 Emily Award from Emily Carr University.
Interdisciplinary artist, writer and educator Laiwan (BFA 1983) has been awarded a 2023 VIVA Award for the Visual Arts.
A multi-award-winning artist, Laiwan's wide-ranging practice is "based in poetics and philosophy," according to a statement. Her work spans media including performance, photography, drawing, video, installation, memes, web projects and audio works, as well as research, mapping and public art projects.
"The VIVA Awards recipients exemplify the strength and quality of the work being done by artists in our community," Greg Bellerby, chair of the Jack and Doris Shadbolt Foundation, says in a statement. "Their determination to continue to make engaging and thought-provoking works of visual art are an inspiration to us all."
Established in 1988, the VIVA Awards are funded by the Jack and Doris Shadbolt Foundation for the Visual Arts. The VIVA Awards were created to nurture the advancement of the visual arts in British Columbia and their appreciation by the public. Providing a minimum of $15,000 annually, the awards celebrate achievement by BC artists in mid-career, chosen for outstanding accomplishment and commitment by an independent jury.
In 2021, Laiwan received the Emily Award from Emily Carr University. Speaking with writer Madeline Barber at that time, she reflected on the unique role artists play in society.
"As artists we are trained to see things that are possibly not seen in established culture, but we're also trained to bring our imaginations in the physical world. That is a very special skill," Laiwan said. She also advised bravery and self-awareness in the pursuit of meaningful work.
"If you want to make a mark, really find what has great meaning to you—what it is that would liberate you in the world."
Visit Laiwan's website to learn more about her work.
Read our 2021 feature interview with Laiwan now via the ECU website.