Announcing Our 2021 Honorary Doctorate + Emily Award Recipients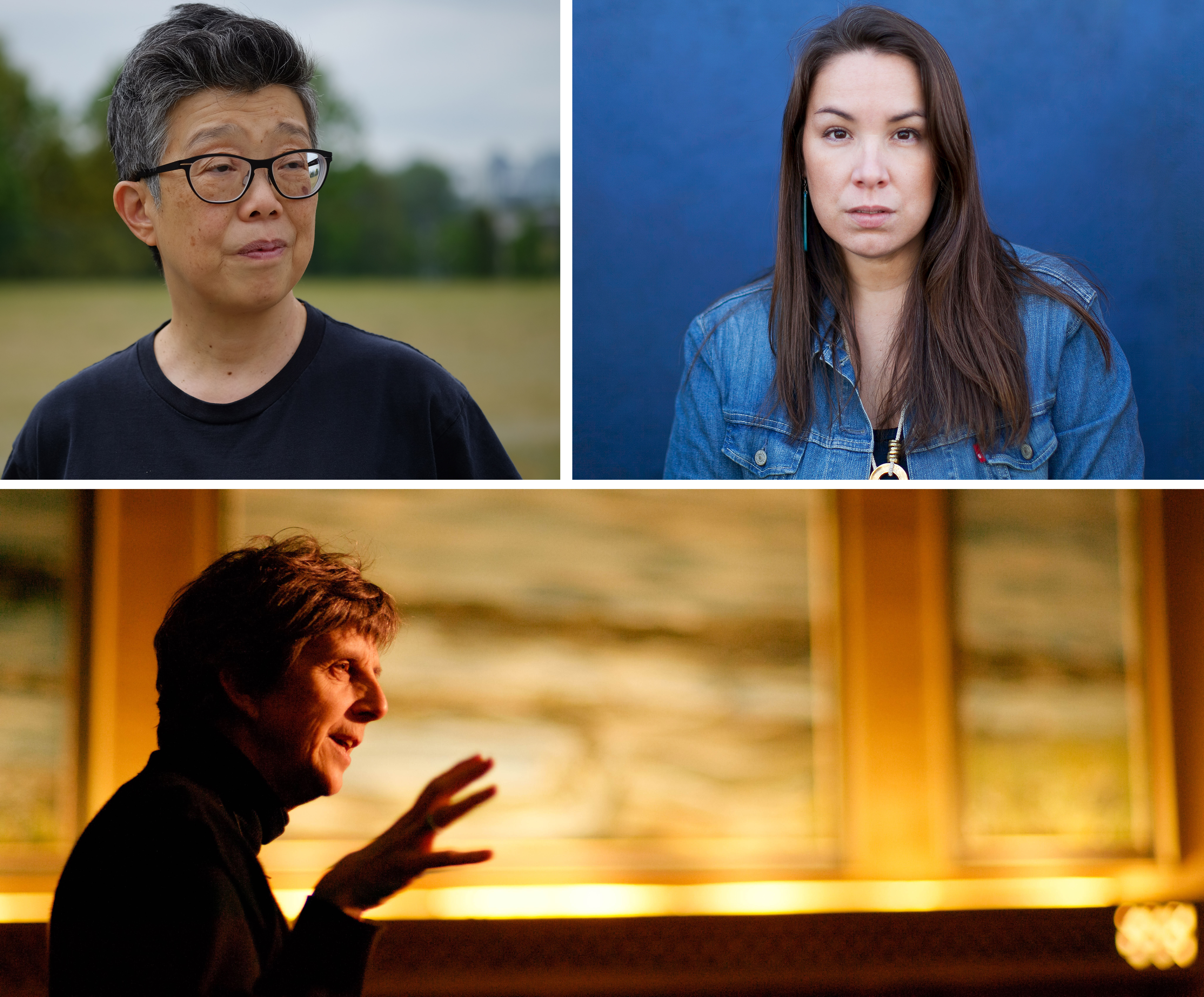 Posted on April 09, 2021 | Updated April 13, 2021, 10:55am
This year's recipients will receive their honours during ECU's virtual 2021 Convocation ceremony.
Emily Carr University of Art + Design is pleased to announce 2021 Honorary Doctorates will be bestowed upon educator, scholar and writer Eve Tuck; and director, writer and producer Nettie Wild.
This year's Emily Award will be presented to cultural activist, interdisciplinary artist, writer, poet and educator Laiwan, a 1983 alumna.
"It is our great honour to recognize the accomplishments of these three brilliant scholars, writers, educators and creative professionals," Gillian Siddall, President + Vice-Chancellor of Emily Carr University, says. "Each has made an indelible mark on the ECU community, as well as on their professional and creative communities more broadly. Their contributions to the projects of social and environmental justice, decolonization, community empowerment, and redefining equity and inclusivity through intellectual and artistic inquiry demonstrate originality, dedication and conscience of the highest order."
All three will receive their honours during ECU's virtual 2021 Convocation ceremony on May 14, 2021.
Each year the Honorary Doctorate Degree Program celebrates and recognizes the commitment, dedication, and service of individuals who are distinguished by their significant contributions and sustained creative and philanthropic achievements in their areas of expertise.

The annual Emily Award Program recognizes the outstanding achievements of members of the alumni community whose creative pursuits in the arts, media and design have brought honour to the university.