Trish Kelly Appointed Interim President + Vice Chancellor of Emily Carr University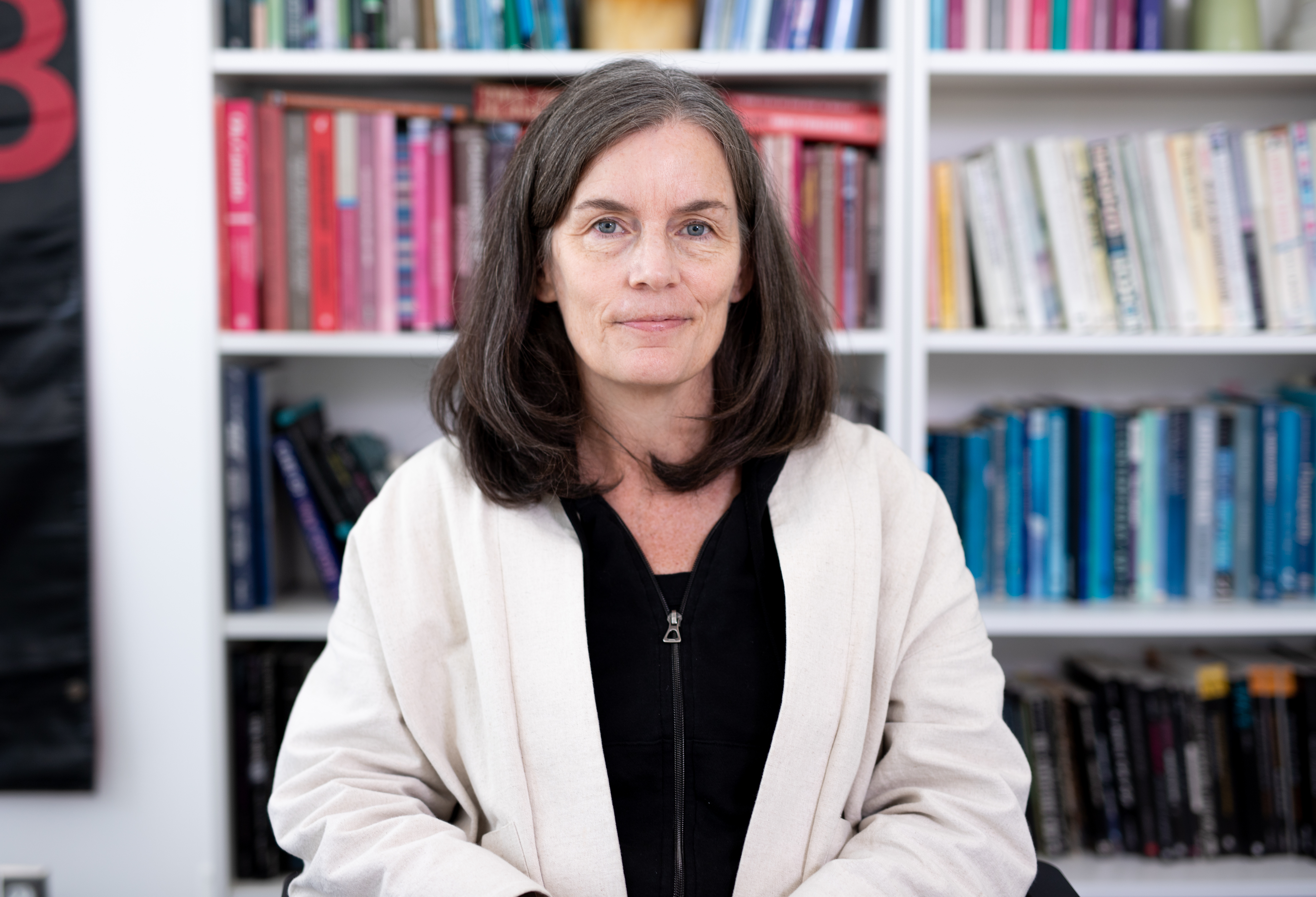 Posted on April 13, 2023
Dr. Kelly, who served as ECU's Vice-President Academic + Provost since 2019, will begin her appointment June 1.
Emily Carr University of Art + Design is pleased to announce the appointment of Dr. Trish Kelly as Interim President + Vice-Chancellor.
The ECU Board of Governors delivered the appointment with careful consideration to ensure stability and continuity in leadership. Dr. Kelly will begin her appointment June 1 following the departure of outgoing President Dr. Gillian Siddall.
"We are extremely pleased that Dr. Kelly has accepted this role to continue the good, transformative work begun during Dr. Siddall's tenure," says Keith Kerrigan, ECU Board Chair. "Trish has a deep understanding of all facets of the university, unending care for the students who study here, the people who work here, and an unwavering commitment to guide the university toward a sustainable future. She is the right person for the job and the Board looks forward to working with her as we undertake the search for ECU's next president."
Dr. Kelly takes on the interim role following four years of service as ECU's Vice-President Academic + Provost. She says she looks forward to furthering the crucial work led by President Siddall during her five-year tenure. Dr. Siddall's leadership on priorities including advancing institutional decolonization, climate action and the university's new strategic plan have ushered in an exciting time of change for ECU, she says. Dr. Kelly remains committed to working closely with community members from across the university to ensure this work remains front and centre.
"Emily Carr is all of us. As a community, we make and remake the university every day," Dr. Kelly says. "And it's a hopeful, optimistic time at Emily Carr because we're changing our reality in scrappy and supportive and, quite frankly, wildly interesting ways. That work has been and continues to be led by faculty, students, and staff. I'm honoured to have this opportunity to support it."
An extensive record of service across the university places Dr. Kelly on solid ground as she begins her new role.
"Throughout her career, Trish has maintained a steadfast dedication to community engagement and student empowerment," Dr. Siddall says. "She is principled, caring and collaborative, and believes in Emily Carr as a driver of meaningful social and cultural change. I am thrilled that the university will be in her capable hands as it turns the page on its next chapter."
Having first joined Emily Carr as an associate professor in the Faculty of Culture + Community in 2011, Dr. Kelly served as assistant dean of the faculty from 2012 to 2015. In 2016, she received the Ian Wallace Teaching Award which recognizes excellence and innovation in teaching. In 2017, she was appointed associate dean of the Master of Fine Arts program.
Further, Dr. Kelly has served on ECU Senate and the Board of Governors, as Vice Chair of Senate, and as chair of the Curriculum Planning and Review Committee. Since 2021, she has been a board member with Great Northern Way Campus and chair of the Academic Governance and Strategic Planning Committee. She is a member of the AICAD DEI Task Force and was a board member with Food Stash Foundation from 2018 to 2021.
Originally from the United States, Dr. Kelly holds a BFA from the Rhode Island School of Design. She earned an MA from Tufts University after beginning her graduate work at Harvard University. She obtained a PhD in art history from the University of British Columbia.
In 2004, she joined the Faculty of Arts and Sciences at DePaul University in Chicago, an institution known for its commitment to social justice and open-access education. She worked in the Department of History of Art and Architecture and in the Honours program until joining Emily Carr. While in Chicago, she curated a major exhibition on the artistic response to the events of 1968, funded by the Terra Foundation.
Her area of research is contemporary art history, including minimal art and abstraction, art and activism, alternative art networks, and duration in new media production. Her articles have been published in Art Journal, American Art, International Journal of Art & Design Education, and The Journal of Curatorial Studies, among others.
Information will be shared as it becomes available with respect to ECU's search for the 10th President + Vice-Chancellor in addition to an Interim Vice-President Academic + Provost.