Using Zoom to Accommodate Online Students for In-Person Classes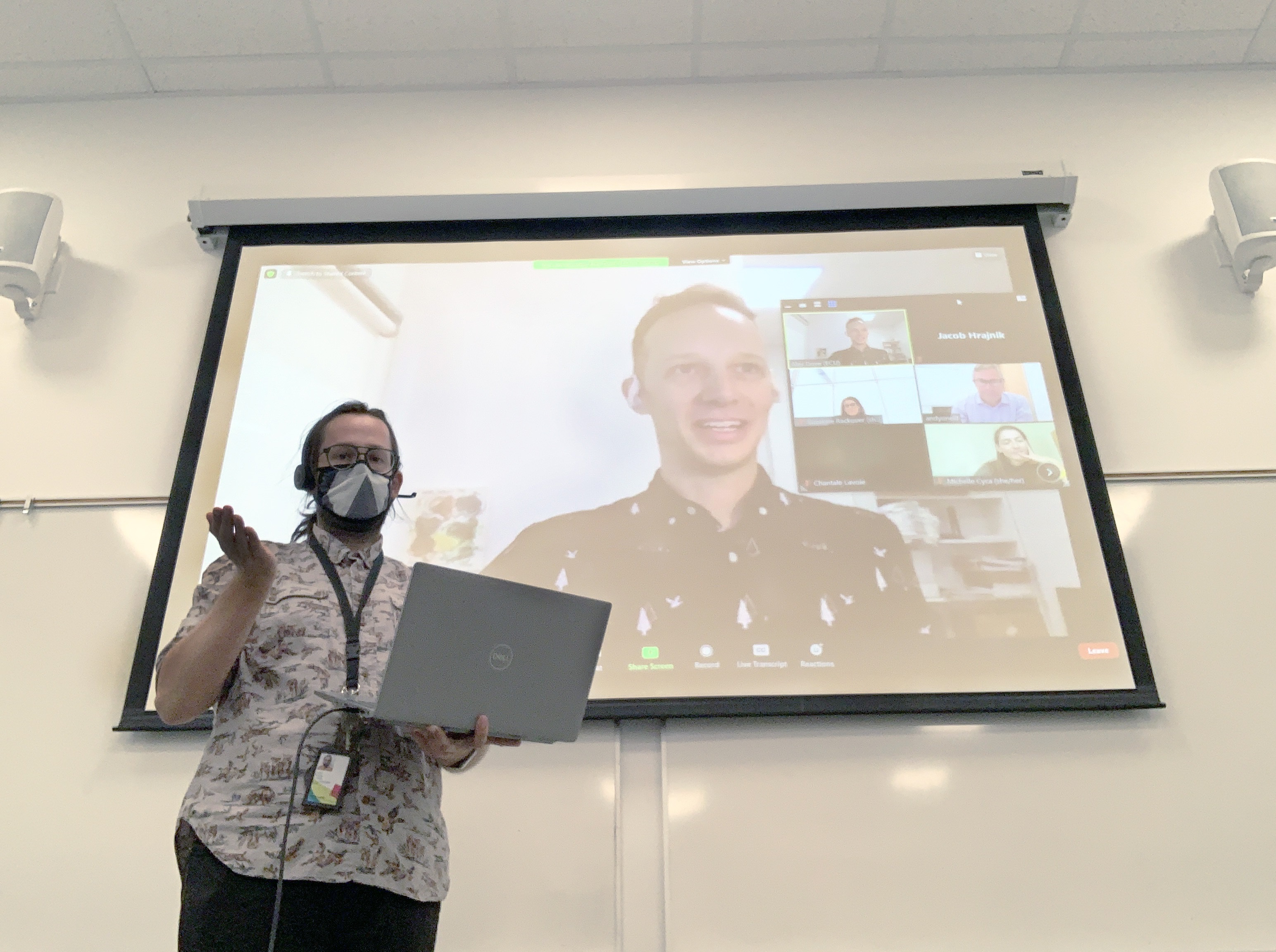 Did you know you can use Zoom with the audio-visual technology found in the classrooms, studios, and computer labs at ECU for both in-person and remote course delivery?
Here is a primer to help you achieve the best of both worlds as you plan for the upcoming semester:
NOTE: If you have not already obtained your ECU Zoom license, you can do so by following the instructions found here. This same webpage also contains a wealth of knowledge and resources on the Zoom videoconference platform.
Connecting to the AV Systems at ECU
Using Zoom in Conjunction with the AV Systems
Using an External Microphone and Webcam