About Graduate Studies at ECU
Prepare to lead and engage in the cultural and creative industries.
ECU is naturally interdisciplinary
Located in Vancouver, Canada, a unique urban environment with close proximity to nature, Emily Carr University of Art + Design is situated in a vibrant cultural scene.
A strong legacy of artists-run centers, an emerging start-up community and a deep commitment to environmental justice set the foundation for leading edge graduate-level inquiry in art and design practice.
We believe that research in visual arts, media arts, and design, encompassing a range of methods including creative inquiry and artistic creation, is vital for the cultural and economic growth of local and global communities.
Our practice-based graduate education encompasses a range of critical methods and approaches founded in creative and artistic inquiry, crucial for addressing contemporary social needs and pressing environmental concerns.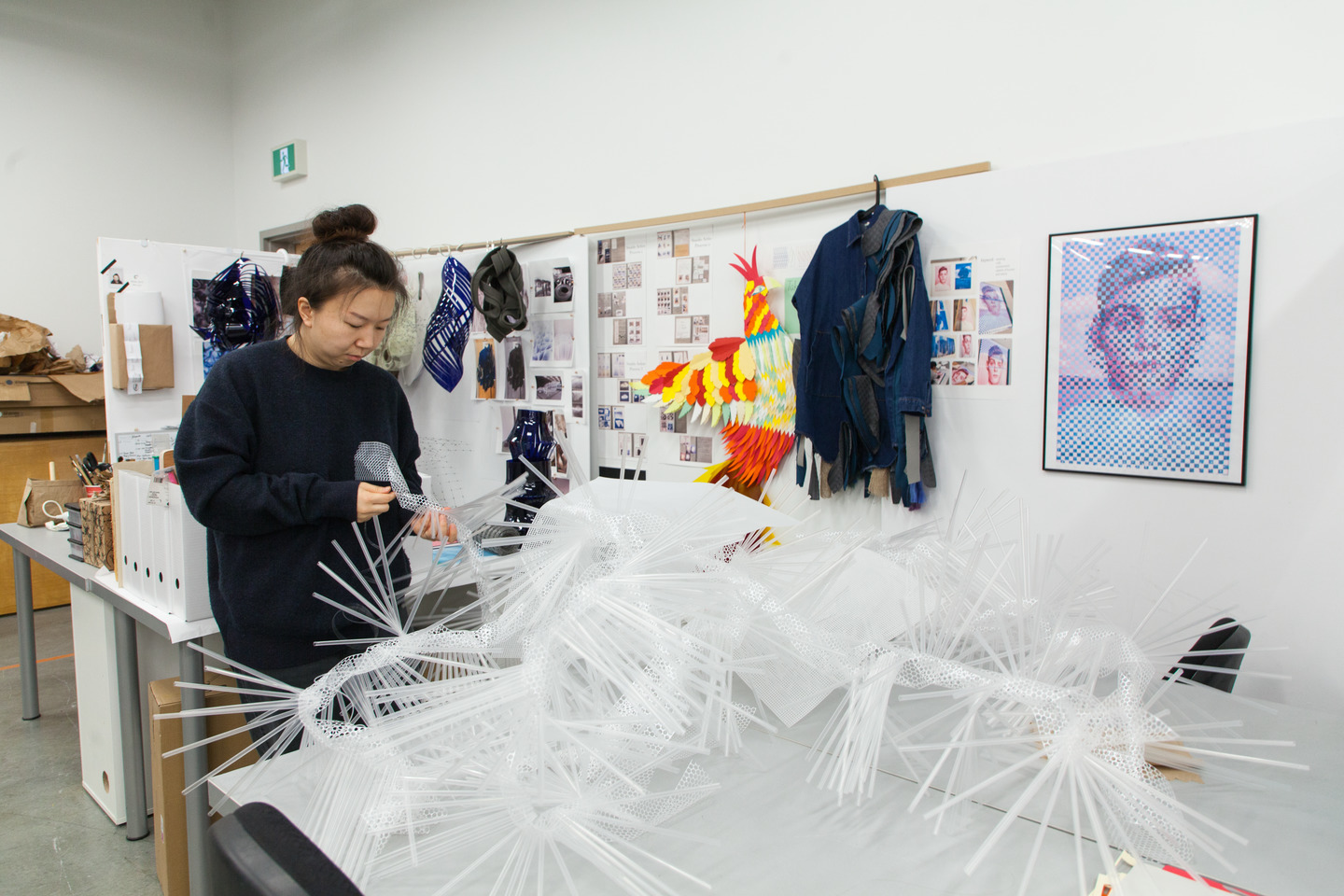 This is a place where your work will expand and mature. Emily Carr has the critical and technical resources to engage your ideas and extend your creative practice.
Connection to industry partners and creative professionals working across a range of practices and disciplines rounds out the dynamic educational experience that we offer.
The Faculty of Graduate Studies admits a limited number of design, media and visual arts students to each program, emphasizing opportunities for synergy and collaboration between students, faculty, and research labs and studios.
The result is a dynamic program of study combining practical studio exploration and professional opportunities, including internships, research and teaching assistantships, and public exhibitions and symposia.
Our internationally recognized and award-winning faculty will lead you to explore, challenge and develop your work. You will engage in independent and collaborative advanced-level research, studio practice, prototyping, co-creation methods, and critical studies.
While our programs centre on practice, you will develop a rigorous, critical framework in order to synthesize research and theory. This will enable you to build proficiencies in your areas of interest, and contextualize your practice within our contemporary moment.