Master of Design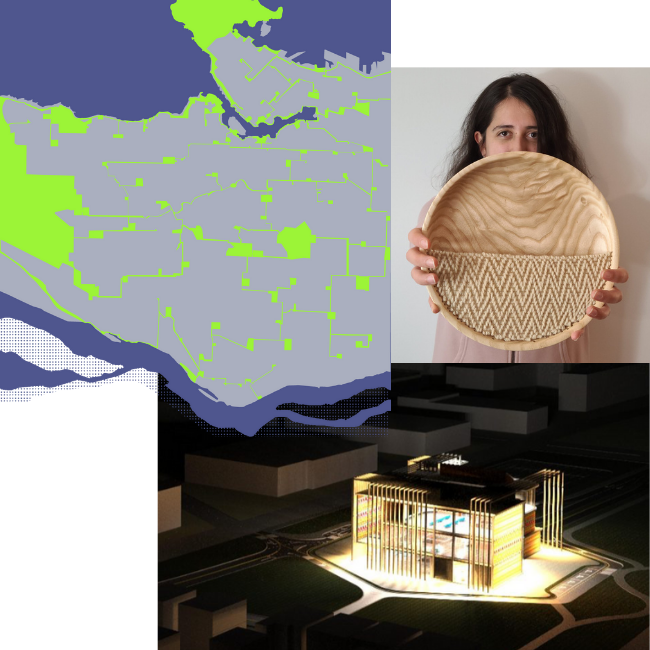 Think boldly. Dare to take risks.
Our immersive Master of Design is for designers who aspire to create experiences and products that transform our local and global communities. Grounded in critical theory and material experimentation, our programs are actively engaged in the ecology, ethics and politics of design.

What You Will Learn
Our programs are built on critical, practice-based creative research. Throughout your time at Emily Carr, faculty, staff, and peers will contribute to your professional development by mentoring, challenging, and supporting you.
Your thesis project— a creative product comprising both of innovation through media and written component— will be fostered in-studio classes and research seminars by skilled and attentive faculty supervisors.
There two distinct paths available to you at Emily Carr:

MDes Interdisciplinary
Our MDes Interdisciplinary pathway is a two-year, on-campus degree that centres creative research and material exploration. This degree takes a human-centered approach to design, examining our communities' social, technological, and experiential needs.

You'll focus on conceptual and theoretical design issues through a practice-based and creative approach. With an emphasis on making, you'll redefine sustainability and the role of design in our contemporary world.

What will you learn?
Students in this pathway engage in an interdisciplinary design practice through research seminars and studio classes. Alongside explorative coursework, you'll engage with a variety of emergent and established design streams through independent thesis development on a topic of your choice.
More wide-ranging and exploratory than the Interaction degree, the Interdisciplinary pathway foregrounds playfulness and hands-on learning to examine how material choices relate to community, sustainability, and social progress.
As an MDes Interdisciplinary student, you'll have the chance to participate in generative public presentations and exhibitions and a series of lectures from renowned designers. With access to an expansive on-campus suite of studios, labs, and research facilities, you will be immersed in innovative and formative play within a design field of your choice.

A part-time, three-year program option is also available. Contact masters@ecuad.ca for more information.
MDes Interaction
Our MDes Interaction pathway is a two-year, on-campus degree that includes coursework, creative research, and material exploration. The MDes Interaction program has a UX/UI focus, but goes far beyond that, too. Students investigate and challenge design approaches related to nature, services and systems, human relations with technology, ethics in data, and much more.

As an MDes Interaction student, you'll participate in innovative and generative coursework and independent thesis development.
What will you learn?
You'll choose a research focus area within the interaction design realm. This may involve researching human behaviour, the overlap between the physical and digital, the use of ephemeral materials, psychology in design, and other related topics of interest.

In a studio-practice and research-based environment, you will be encouraged to challenge assumptions on how we engage with one another and the world around us.
With access to various on-campus labs (including a VR lab) and participatory research guidance, you will lead and contribute to futuring, speculative writing, and experimental and collaborative design.

Research seminars, studio classes, public presentations, and lectures from renowned designers and scholars will inform, deepen, and supplement your design practice as you complete your coursework and thesis project.

"I walked into Emily Carr with curiosity, desire, and questions, and I walked out with passion, inspiration, and more questions. For me, design is no longer just about learning skills and theories, but a tool of exploring and a way of thinking. For these two years, we dived into different problem spaces and actively engaged in this little world to explore, participate and ponder about how can we use our interdisciplinary knowledge and design actions to make this society a better place. I'm not sure what this journey will bring me, but it will have a meaningful impact on my life."
Stories from Our MDes Community
"The Master of Design program [at] Emily Carr has enabled me to meet and collaborate with some of the brightest minds in the creative industry. As a creative professional this allows me to expand the conceptual and intellectual scope of my work, thus elevating my work in the increasingly global market."
Our Studios + Facilities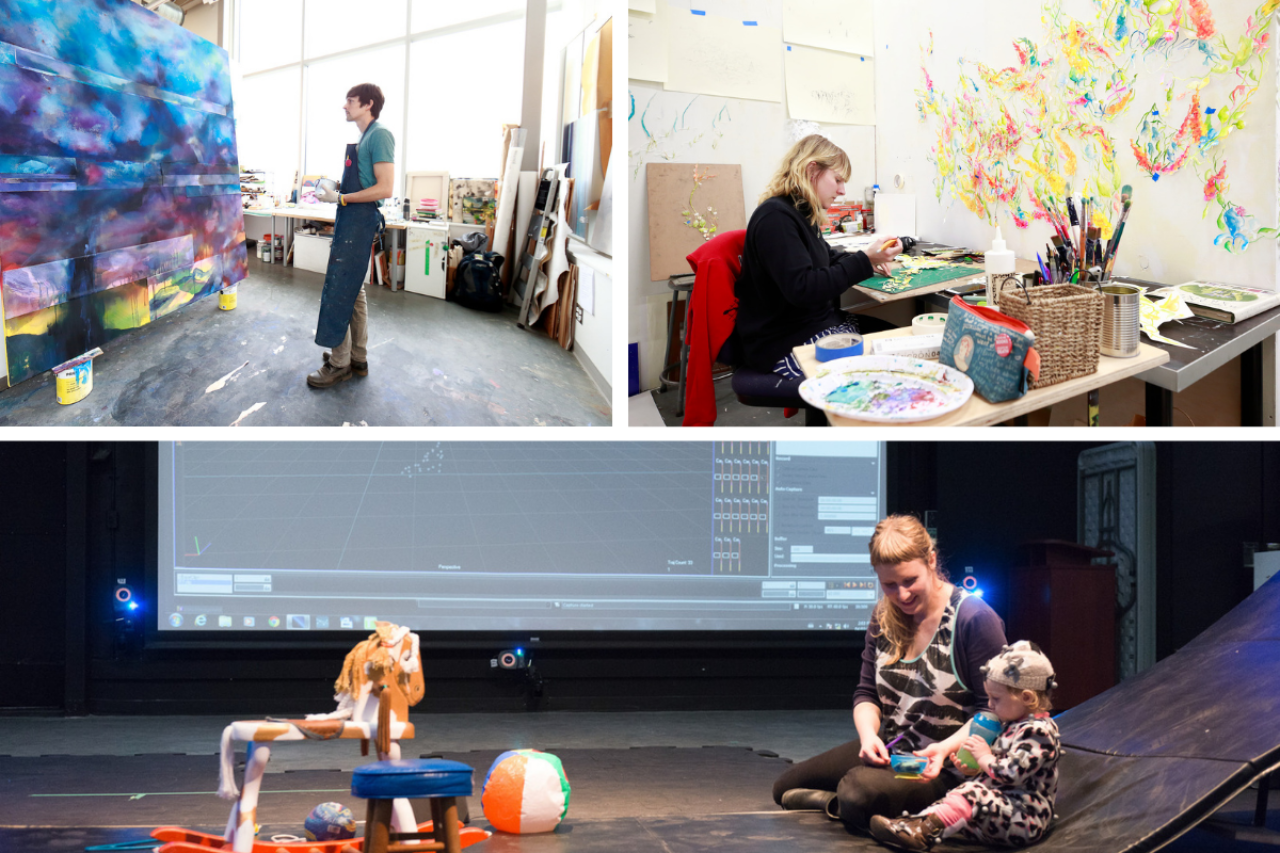 Graduate programs at Emily Carr University have a strong focus on studio practice with rigorous individual and group critiques that aim to balance the integration of theory, practice, and production.

As a graduate student, you will have your own studio space at your disposal throughout the program, and to shared, dedicated work areas. Graduate students work with Technical Services Coordinators who help with their various studio needs.
A wealth of resources and integrated studios, labs, and workshops housing a wide range of media, analogue and new digital technologies will be available to you. Find detailed descriptions of our shops and studios on our website.

Beyond the Studio
Your graduate studies are about more than your individual practice. You're also joining a dynamic, engaged community of peers who will challenge you and support you in your artistic development. Discover the culture of graduate studies at ECU, enriched by events and community-led initiatives.