Revered Artist Rodney Graham Remembered for His Brilliance, Rigour and Irreverence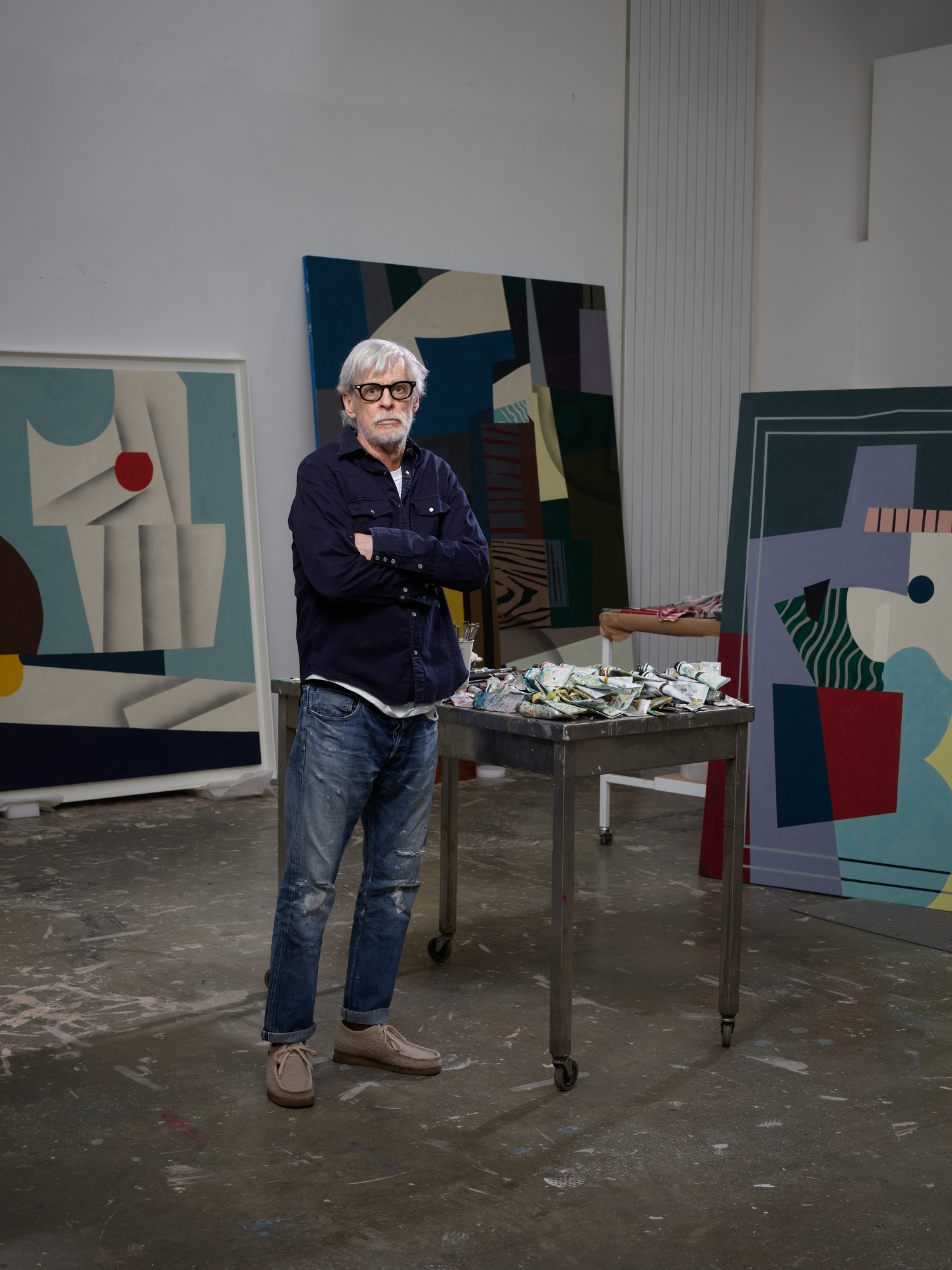 Posted on November 02, 2022 | Updated November 08, 2022, 11:20am
The influence and kindness of the celebrated Vancouver-based artist "reverberated throughout our school," according to ECU faculty.
The art world is in mourning following the passing of one of its most revered practitioners, Rodney Graham, who died on Oct. 22 at the age of 73.
Rodney died surrounded by family after a year-long struggle with cancer, according to a statement from the galleries that represented him.
Curator and ECU faculty member Patrik Andersson, to whom Rodney was a longtime friend, spoke in glowing terms of the artist's influence and disposition.
"An artist's artist, Rodney had an uncanny ability to combine intellectual rigour with humour and elegance," Patrik tells me via email. "Rather than pursuing a specific medium or path, he preferred to follow his distractions and work in a wide range of mediums (photography, film, music, performance, painting, print…). Along with his deep knowledge of art history, literature and design, he had an encyclopaedic love and knowledge of pop culture (music and film in particular) which was always evidenced in his art. Despite all his success and stature in the art world he remained modest — 'a mere artist,' as Marcel Duchamp would have said. As a friend he will be remembered for his generosity and warmth."
To many in the ECU community, "Rodney was a friend, colleague, supporter, mentor and role model," adds faculty member and filmmaker Harry Killas. "His influence and many kindnesses reverberated throughout our school and beyond."
At the University of British Columbia, Rodney studied under artist Ian Wallace. He would later come to stand alongside Ian and fellow lens-based practitioners Stan Douglas, Vikky Alexander, Ken Lum and Jeff Wall as a celebrated and seminal art-world figure.
In articles acknowledging his passing, The New York Times, The Art Newspaper, ArtNews, The Globe and Mail, The Guardian, CBC, Stir and the Georgia Straight uniformly pointed to his lauded work Vexation Island, which showed to great acclaim at the 1997 Venice Biennale, as a breakout moment for the artist. His showing in Venice was followed by a string of high-profile solo exhibitions at the National Gallery of Canada (1999), the Dia Art Foundation (2000), Hamburger Bahnhof (2001), the Whitechapel Gallery (2002) and the Museum of Contemporary Art in Los Angeles (2004).
Rodney was the creator of numerous public artworks over the course of his career. Several of those grace Vancouver's public spaces to this day including Millennial Time Machine, Spinning Chandelier and Aerodynamic Forms in Space.
Rodney was a lifelong musician, often playing and releasing music as part of his Rodney Graham band, as well as in UJ3RK5 with Ian Wallace and Jeff Wall.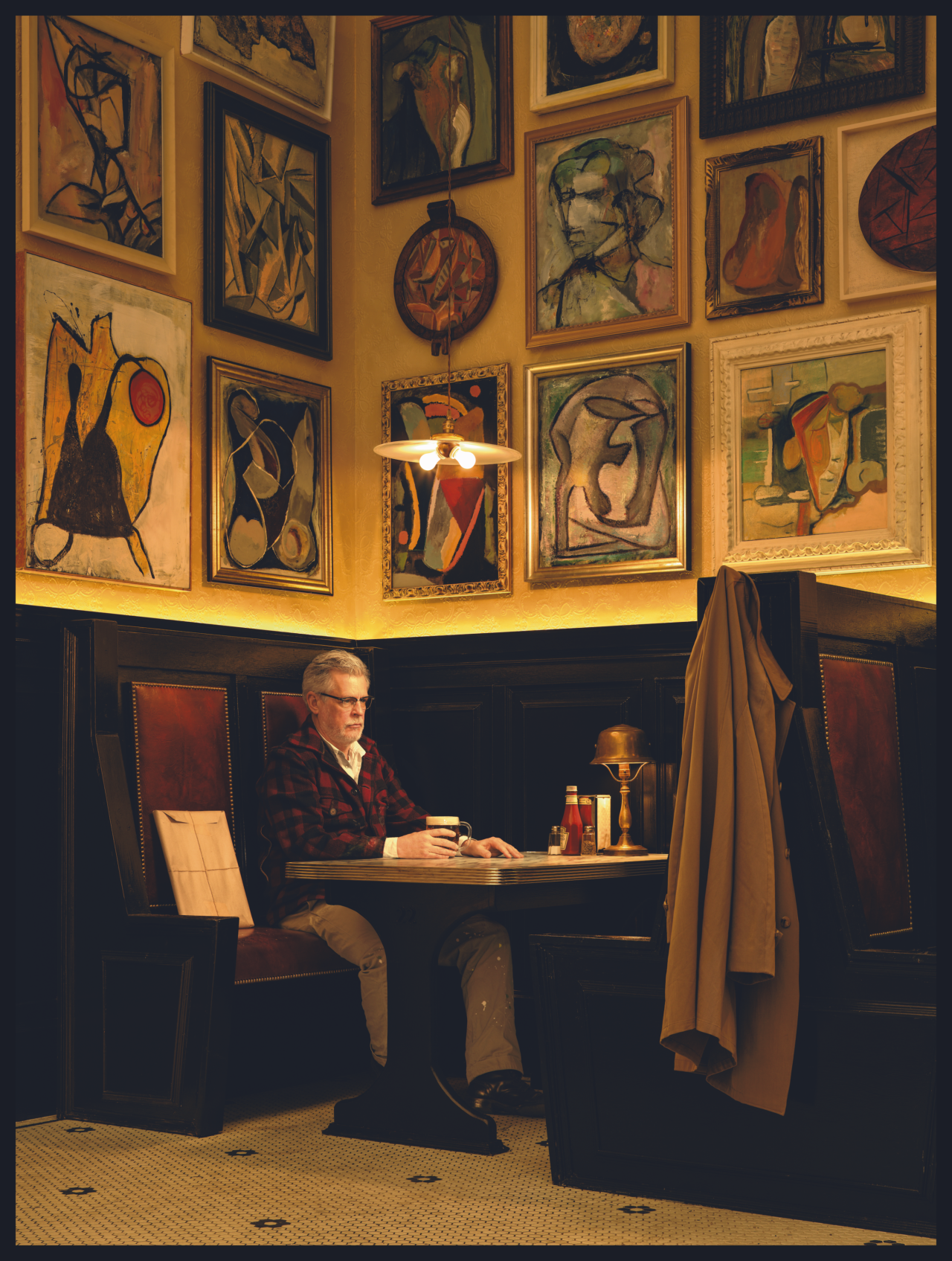 Later in his career, he began to focus increasingly on painting, prompting some critics to question whether this turn was another of his performances.
"It may be a burden to reinvent oneself again and again, but it makes things more interesting," he said wryly of his genre-busting inclinations.
Among Rodney's many awards and recognitions, he received the Kurt Schwitters Prize of the Niedersächsische Sparkassenstiftung in 2006, the Audain Prize for Lifetime Achievement in Visual Arts in 2011 and became a member of the Order of Canada in 2016. In 2002, he was awarded an Honorary Doctorate from Emily Carr University.