'The Flying Sailor' Wins Festival Acclaim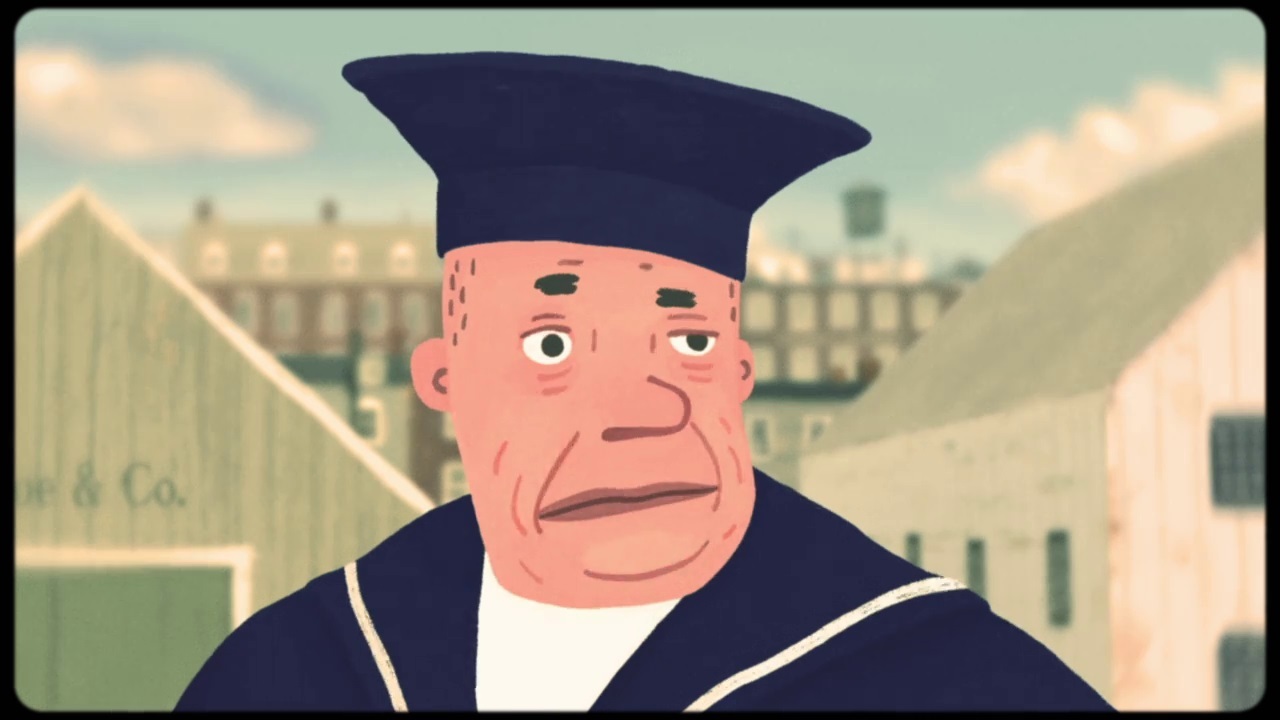 Posted on October 18, 2022
Awards at CIFF and OIAF come amid a series of festival appearances for the film by renowned animators Wendy Tilby and Amanda Forbis.
The Flying Sailor, the latest animated short from Oscar- and Palme d'Or-nominated filmmakers Wendy Tilby (alum 1986) and Amanda Forbis (alum 1988) recently claimed awards at the Ottawa International Animation Festival (OIAF) and Calgary International Film Festival (CIFF).
In the span of a week, the lauded film took home the OIAF award for Best Canadian Animation and the CIFF award for Best Animated Short Film.
In its citation, the OIAF noted the film's "striking, inventive combination of animation styles and its thoughtful, poetic evocation of the dignity of humanity in times of catastrophe."
"This year's Canadian Film Institute (CFI) Award for Best Canadian Animation winner, The Flying Sailor … lifted audiences' spirits amidst its depiction of an explosive moment in Canadian history," the festival writes.
CIFF's citation also emphasized the film's inspired vision.
"We are thrilled to honour two legendary local filmmakers with this award," CIFF writes. "We were taken by the multiple animation styles, whimsy and grandeur of Flying Sailor. The choice was unanimous and we are all grateful to have seen it and shared in it."
Produced for the National Film Board by David Christensen, executive producer at NFB's North West Studio, The Flying Sailor follows a seaman on shore leave who, in the blink of an eye, is sent hurtling — literally and figuratively — on a journey through space and time.
Speaking via video chat from their studio earlier this summer, Wendy and Amanda said the story was inspired by a visit to a museum in Halifax during a tour in support of their 1999 film, When the Day Breaks.
"There was an exhibit on the Halifax explosion, which is such a shocking story," Amanda said. "And there was a blurb — a paragraph, nothing else — about a British sailor who had been on the dock when it happened, and was blown two kilometres up the hill and lived. We thought, what would that trip have been like? What was it like to fly over a city as it's destroyed underneath you? What was going on in his head?"
The film's showing in Calgary and Ottawa fall amid a series of festival appearances this year, including at the Toronto International Film Festival (TIFF), at the renowned Annecy International Animation Film Festival in France and at the Vancouver International Film Festival.
Learn more about The Flying Sailor now, via the NFB, where you can also watch Wendy and Amanda's previous films Wild Life and When the Day Breaks.
Read our feature-length story on The Flying Sailor now, via ECU's news feed.
--
Visit ECU online today to learn more about the 2D + Experimental Animation program and 3D Computer Animation program at Emily Carr.
Get more stories like this one delivered twice a month to your inbox!