What Sam Parker Learned Creating an Image a Day for an Entire Year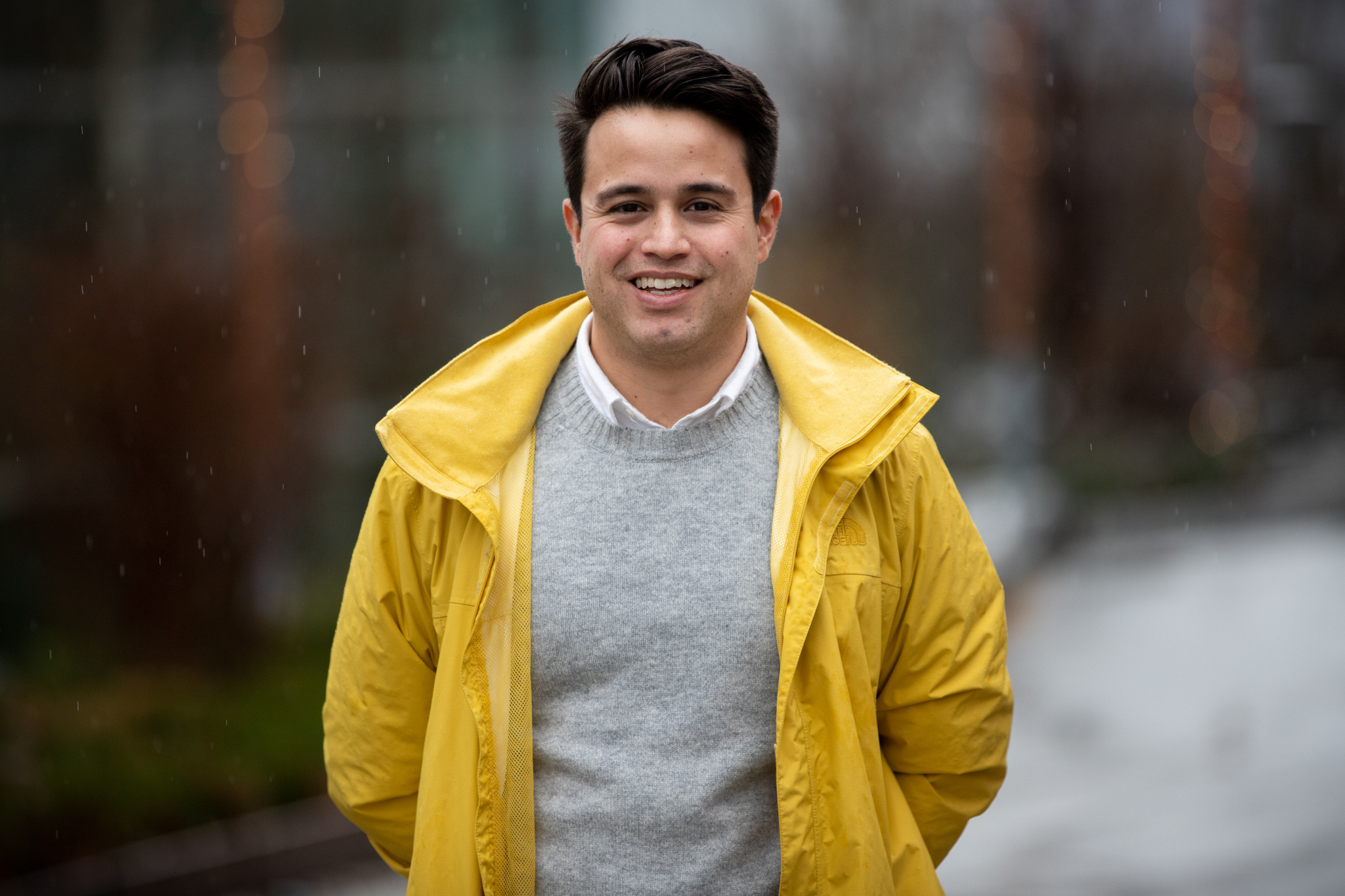 Posted on January 31, 2023
The artist, designer and ECU alum discovered a new voice, a new audience and a whole new future to dream about.
When artist and designer Sam Parker (BFA 2015) set out in 2021 to create an image per day for an entire year, his goals weren't set in stone.
He committed to posting new work to Instagram daily for 365 consecutive days. He hoped consistent output would help him build a bigger online following. But other than that, his mind was fairly open.
"The main goal was to get better," he tells me over coffee in January. "Just to improve."
Sam works for an infographics company, and his data visualization skills were flourishing with regular practice.
"But I wasn't progressing creatively in my own artwork," he says.
The 365-day challenge was a way to bring steady focus to his creative pursuits.
Not only did he meet that goal, he gained insight into a whole range of exciting new avenues for his practice.
The challenge produced an extraordinary range of gorgeous images. Sam organized some of them around themes, including favourite songs, archeological sites and inspirational quotes. He also created a month-long miniseries depicting Vancouver landmarks such as buildings, tourist destinations and even an atmospheric river. Vancouver Magazine was quick to shine a light on the deep dive into the city's quirks.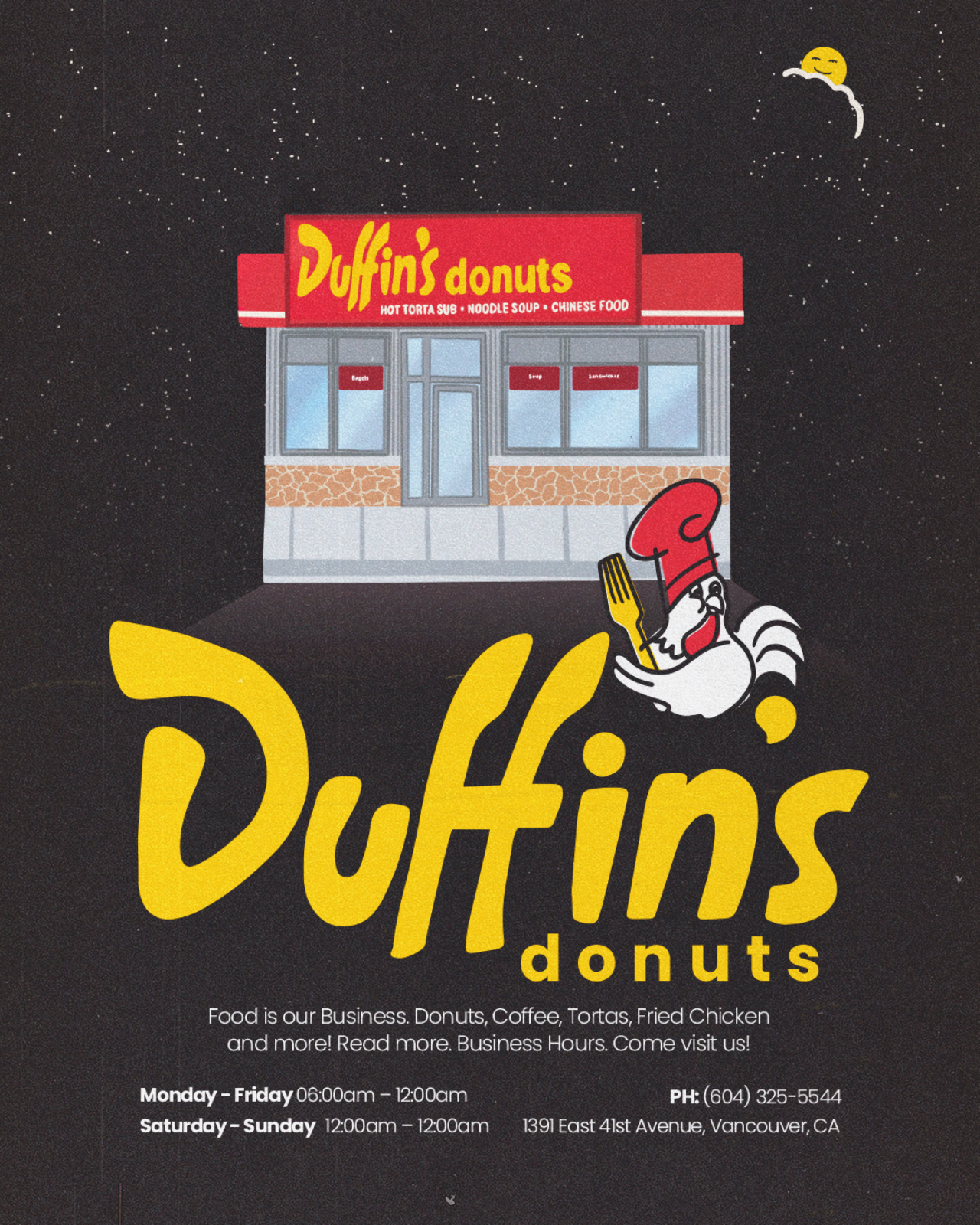 But Sam wanted more than to be seen on social media. He soon began printing his images and selling them at weekend markets around the city. Paradoxically, these in-person events were the biggest drivers of Sam's online growth.
"Those markets were where I saw my biggest influx of followers and the most hits on my website," he says. "I'm saying hi, I'm talking to people, we're having a laugh about Bon's Off Broadway or going to Duffins late at night. And then people get on the internet and look at my stuff. That's where I started to see more traction."
Occasionally, things got a little stressful, he admits. He kept a running list of hundreds of ideas in a notes app to ensure he always had plenty of material. But some days, he ran out of time and was forced to post work he wasn't happy with. And pulling prints together for weekend markets was often completed with only minutes to spare. Thankfully, those days were few and far between. And in the long run, the gains he saw far outweighed the disappointments.
Sam now feels much clearer about who he is as an artist. He also clarified what he wants to accomplish in the long term. He continues to post three times a week to Instagram. His online presence has begun earning him commissions. He has set goals for how much he hopes to earn this year from his personal practice. He's got his eye on building his artwork into a full-time business. Now, he's even dreaming about setting up a printshop to support emerging artists in the city.
Sam adds that these possibilities aren't the result of posting to social media for its own sake. They emerged from the consistent focus required by the year-long challenge.
"You can't count on the likes or the follows. You have to rely on your internal compass and ask yourself, am I getting better?" he says.
"Some days, you'll have to post something you're not proud of. But through that process you learn what you like, what you don't like, what works and what doesn't. And out of that consistency comes opportunity, like selling work at markets and events or doing charity stuff. So, having that challenge to produce every day provides all sorts of weird dividends that you wouldn't realize."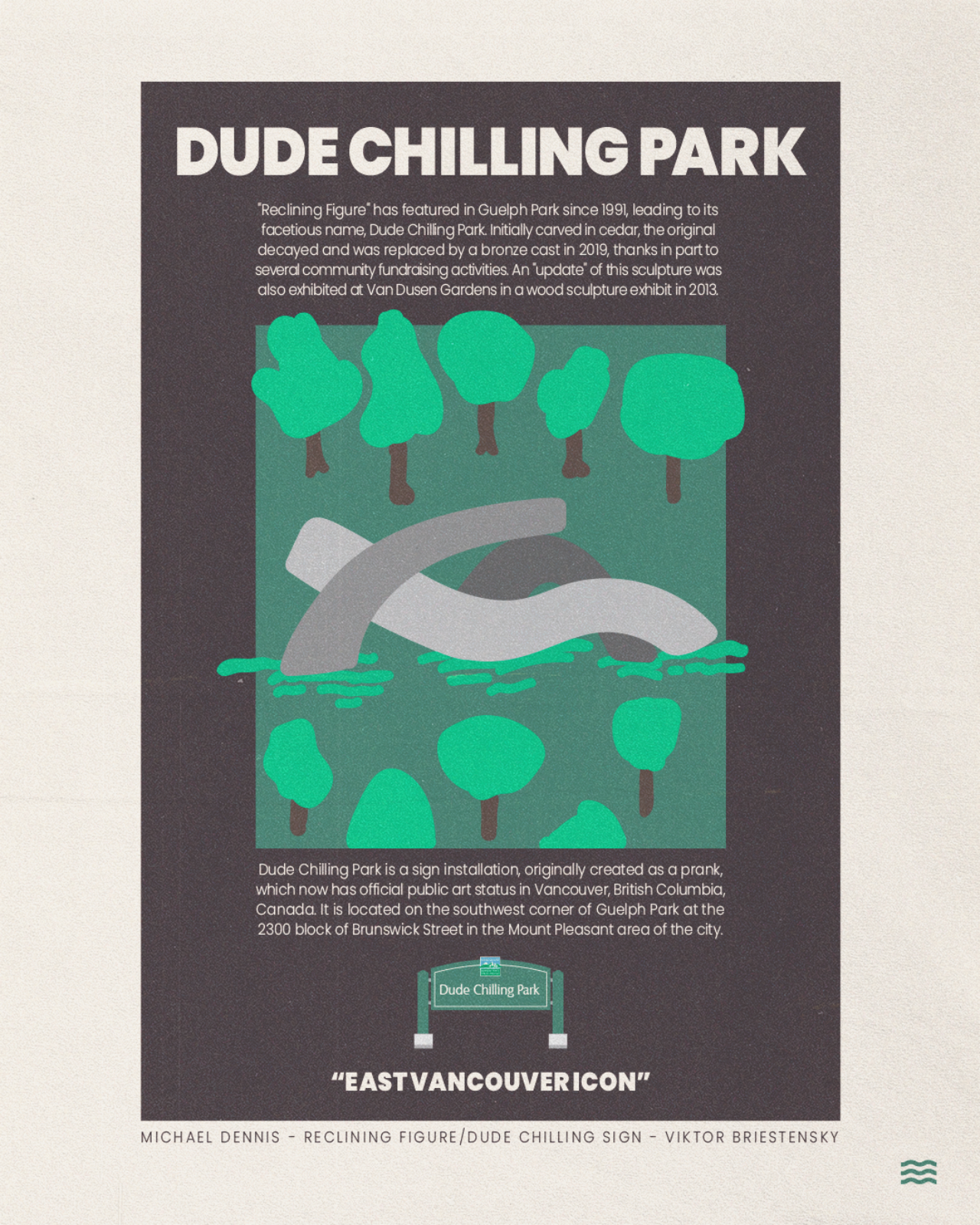 But would he do it again? In fact, he tells me, he's already working on another year-long challenge. He's aiming to learn a new marketing skill each week to help him sell his work more effectively.
Initially resistant to the idea, Sam now sees the challenge as necessary.
"At first I was like, no, never," he says, "And then, as the months went on, I got closer to finishing the first challenge and I thought, I need to just eat the frog and learn how to market this stuff."
So far, he's about a week behind, he says. But he's doing his best to go easy on himself. Besides which, even disappointment offers a valuable lesson.
"If you approach it the right way, disappointment is just a call for you to improve," he says. "Just keep going. Don't stop now. Just keep getting better. It'll happen eventually."
Visit Sam's website and follow him on Instagram to keep up with his work.
--
Visit ECU online today to learn more about the Visual Arts and Communication Design programs at Emily Carr.
Get more stories like this one delivered twice a month to your inbox!