Climate Action at ECU
Posted on April 12, 2021 | Updated April 14, 2021, 9:15am
Filed in Faculty, Staff, Students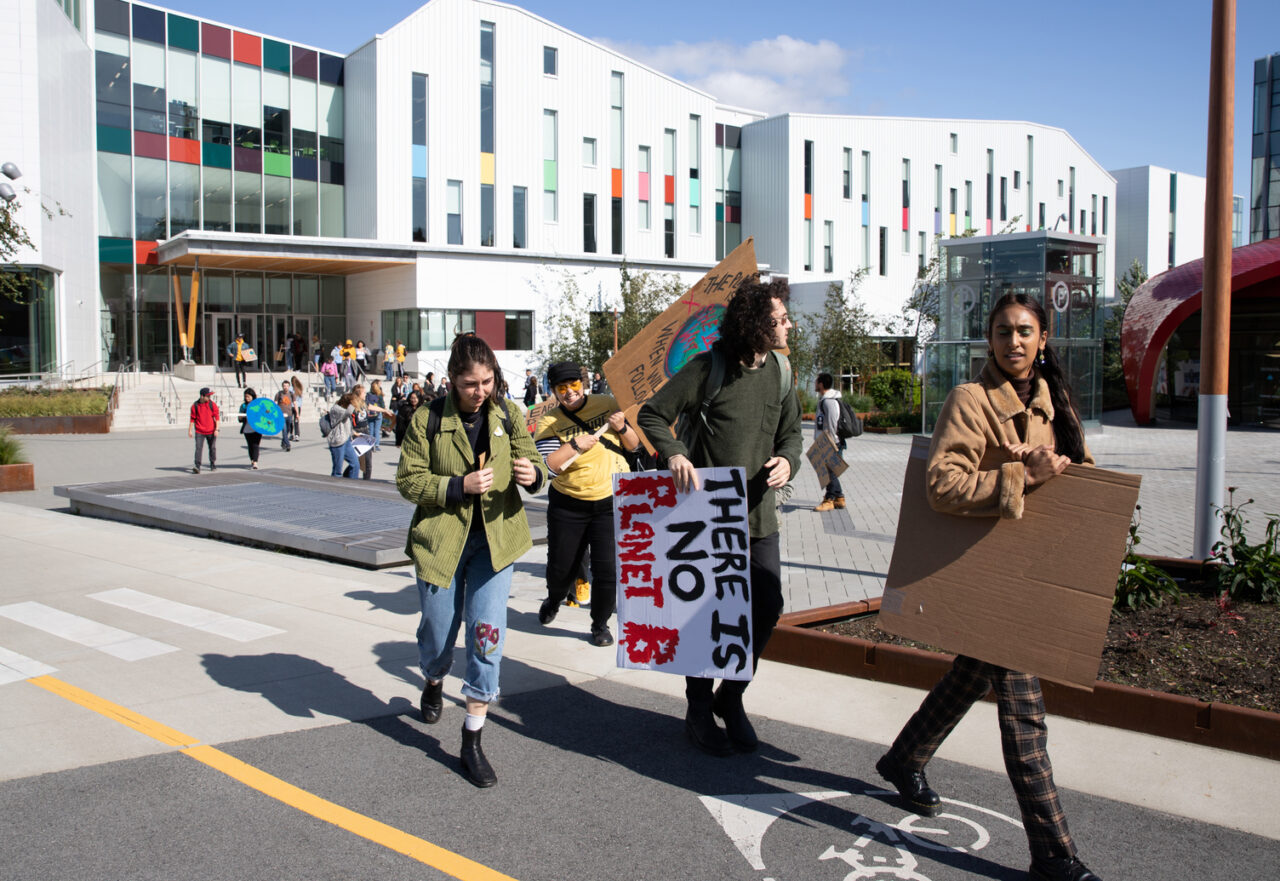 Get involved with grassroots efforts to protect the earth.
Community-led efforts to champion sustainability and environmental causes have a long history at ECU; recent years have seen initiatives like Hey You! Let's Talk About Waste, the 2020 summer course Nature Speaking, and Border Free Bees, as well as the work of the DESIS research lab.
In 2019, the momentum of the Global Climate Strike led to the creation of the Student Action Climate Network (SCAN). This collective of ECU students is dedicated to connecting and supporting students working on sustainability and environmental justice, and creating a hub for student-led efforts. The decentralized and collective nature of SCAN recognizes that these efforts happen across faculties, programs, research areas and topics.
SCAN also collaborates with departments and units at ECU that are undertaking their own sustainability efforts. They have partnered with the ECU Library Sustainability Committee to support outreach efforts for their recent Seed Swap design competition.
ECU also created a Climate Action Task Force in the Fall of 2020. The task force includes students, faculty, staff and board members who are developing recommendations for ECU to mitigate climate change through university policies and practices. These efforts include developing longer-term goals as well as short-term actions, with the ultimate aim of making a significant impact.
The committee co-chairs are faculty members Craig Badke and Julie Andreyev, and third-year Visual Arts student Erick Jantzen, who is also a founding member of SCAN. Any ECU community member involved in projects that champion sustainability is invited to contact the co-chairs, to help them map the many contributions to this work.
Of late, the task force has been strategizing on efforts to protect the Dakota Bear Sanctuary, as well as the 1308 trees at risk of being cut down by the Trans Mountain Pipeline Expansion (TMX) project.
Students who want to get involved in SCAN can connect with them through their Instagram account. And any community member interested in hearing about climate justice actions and participating in upcoming efforts is invited to subscribe to Climate Action Network email list, with updates shared by Associate Professor Rita Wong.