NEW! Start your Undergraduate Degree or enter 2nd or 3rd Year Visual Arts in January 2016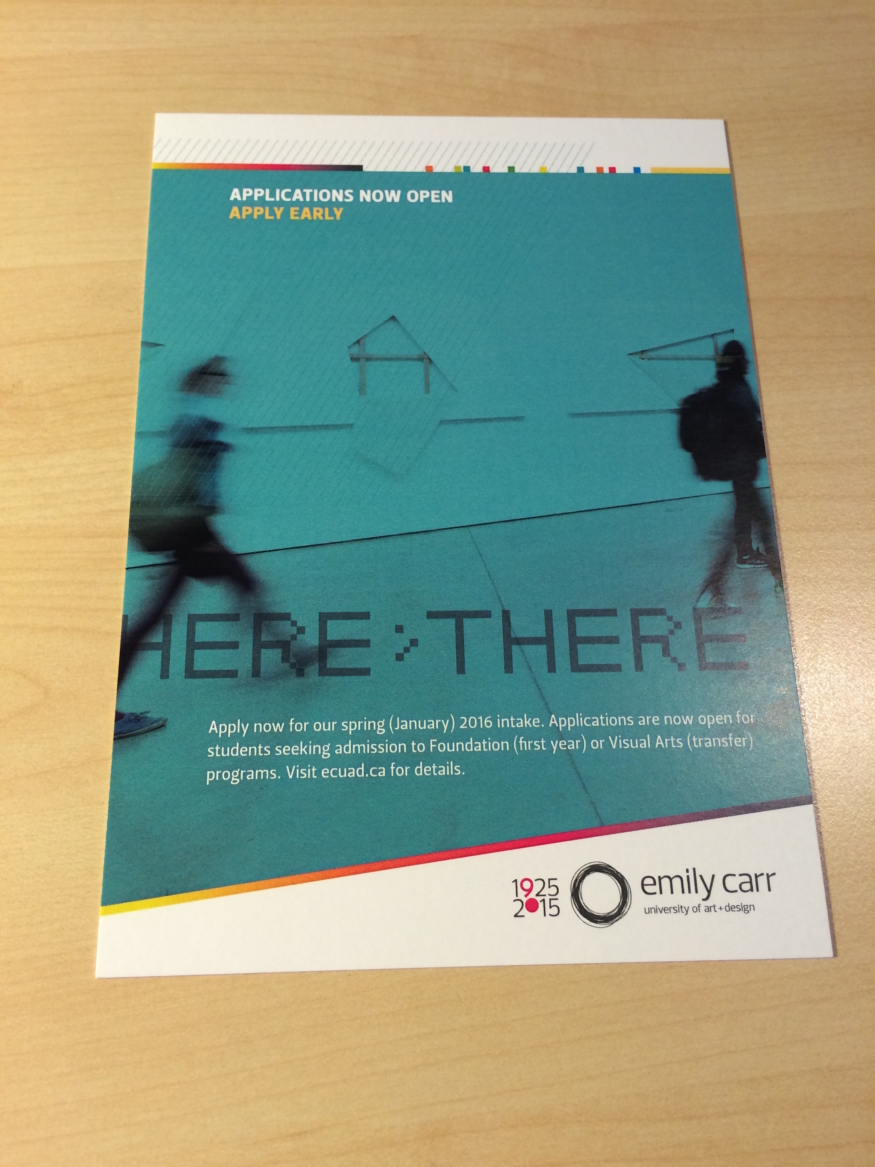 Posted on October 20, 2015 | Updated August 06, 2019, 9:05AM
New Spring intake announced for undergraduate applicants!
Be who you are. Create!
Emily Carr University of Art + Design, in Vancouver, Canada is a world-renowned art and design school with four distinct faculties. We offer leading art, design, and media degree programs, certificates, continuing education courses, graduate studies, and research opportunities for partnership.
Spring intake January 2016 is now open for the following programs:
Apply to Foundation Year for all undergraduate degrees
Apply to the Bachelor of Fine Arts, Visual Arts Major as a 2nd or 3rd year Transfer Student
Deadline for applications: November 11, 2015
Creative careers begin at Emily Carr.