ECU News Roundup | August 31, 2022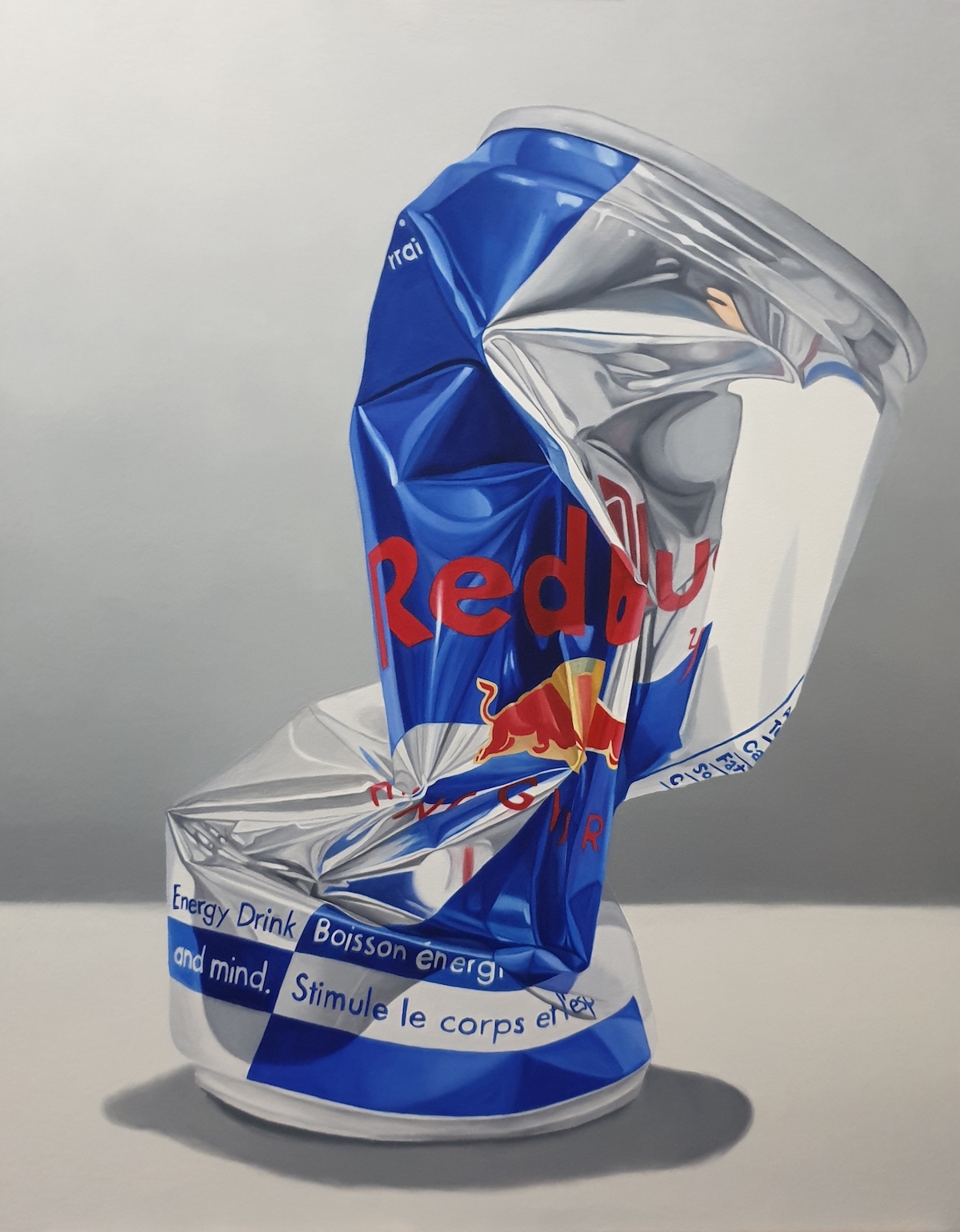 Posted on August 31, 2022
This week: Jeongmin Ahn | Lucie Chan | Gathie Falk | IM4 | Lindsay McIntyre

Welcome to our new semi-regular feature, the ECU News Roundup.

Read on for a snapshot of some of the media coverage our community has recently received.

Jeongmin Ahn's Hyperrealistic Paintings at The Gallery at Queen's Park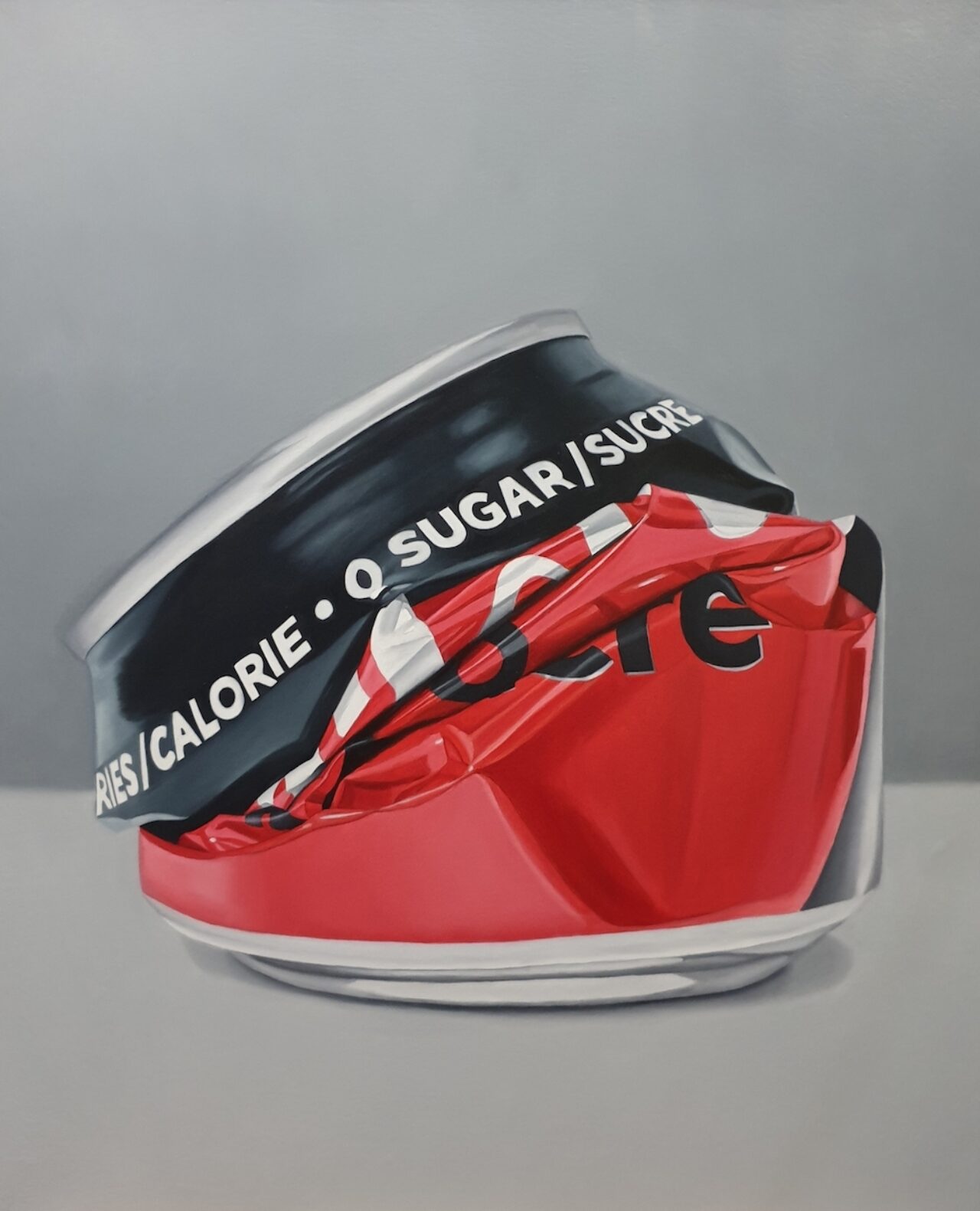 Award-winning painter Jeongmin Ahn (BFA 2020) was recently featured in a New Westminster Record article detailing his process for creating stunning works of hyperrealistic art.
While the paintings created by the Vancouver-based artist are gleaming and pristine, their subject is often trash. Jeongmin's interest in taking garbage as a muse began during his time as a student at Emily Carr University, he tells the Record.
"I used to drink a lot of Red Bull during my university days to stay up all night and paint," he recalls.
"During one such night, he thought to himself, 'The can of Red Bull is actually beautiful,'" the article continues. "So he crushed a few and painted them. 'Of course, because I drank them, they didn't hold any value anymore. I could have just easily tossed them in the garbage.'
The works were part of a recent solo exhibition, titled Trash, which showed at The Gallery at Queen's Park in New Westminster through August. Jeongmin hopes the days, weeks or even months he spends on his extraordinary paintings will spark conversations around conservation and consumerism.
Visit Jeongmin's website and follow him on Instagram to learn more about his work.
Oxygen Art Centre Artist-in-Residence Lucie Chan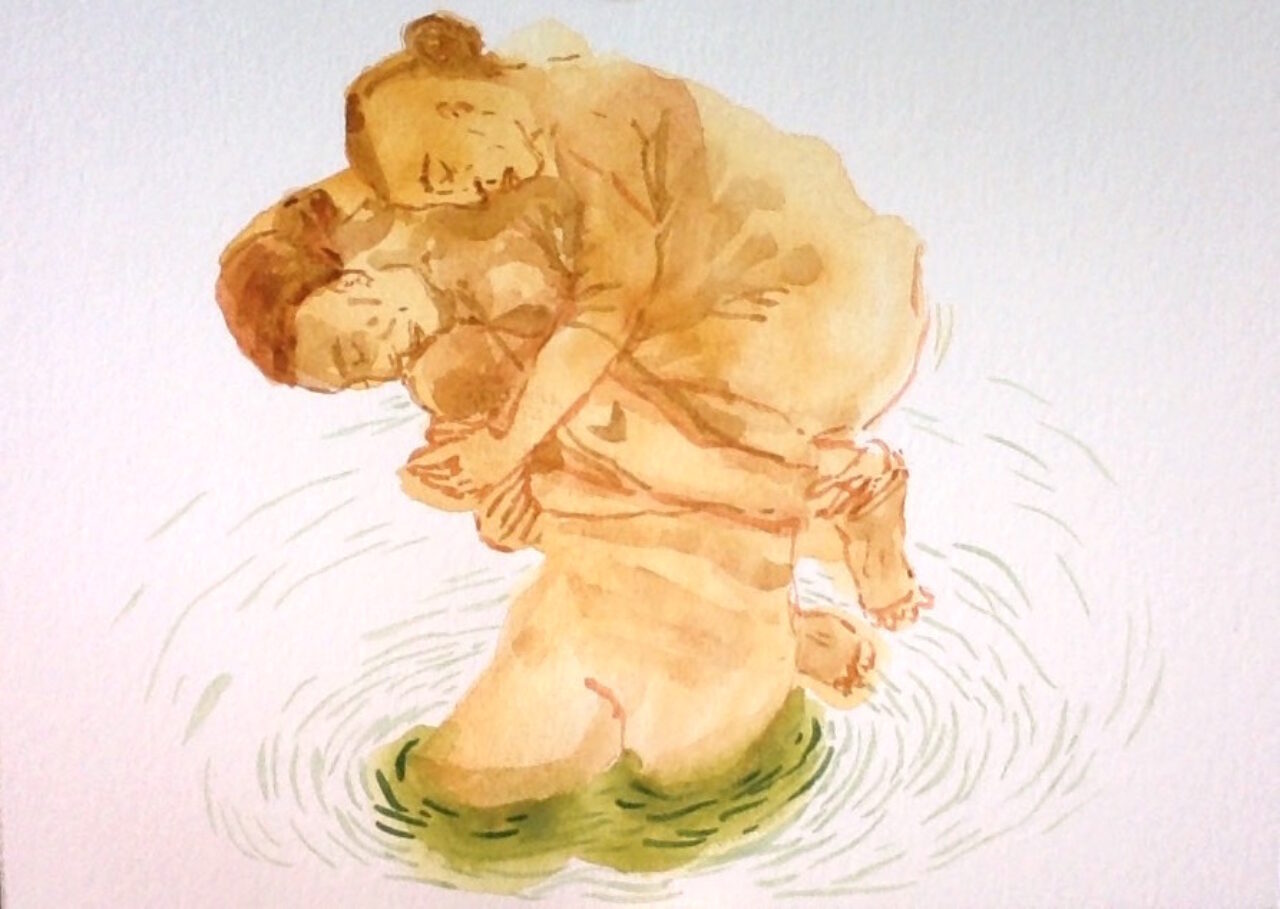 Oxygen Art Centre announced last month Lucie Chan as its artist-in-residence for the month of August. The Guyana-born multi-disciplinary artist and ECU faculty member aimed to "conduct research towards the creation of future work that explores the experiences of racialized violence," according to the announcement in Galleries West.
Lucie's residency was set to involve open studios for public participation, as well as a series of interviews with volunteers whose stories would be carried into future works created by Lucie.
"Although a self-confessed shy person, Chan embraces what has been a 'long career of interviewing strangers,'" the announcement states. "Chan goes on, stating 'I am interested in these interactions when something is revealed that we don't necessarily have every day like a sense of connection or intimacy.'"
"How to be 57 is situated in the historic and contemporary struggle of the diasporic peoples, of women and of people of colour to find justice in a world ripe with systemic violence and injustices," a recent article on Lucie's residency in the Nelson Daily states. "For Chan this work is a way of honouring the individual who is often forgotten in the collective experience of being human, and of conjoining individuals through sharing stories around culture and identity."
An exhibition of previous works, titled How to Be 57 (2018), which includes drawings, text and sculpture, will show at Oxygen Art Centre in Nelson, BC, through September. Lucie will also give an artist talk via Zoom on Sept. 8.
Gathie Falk Career Retrospective Hits the Road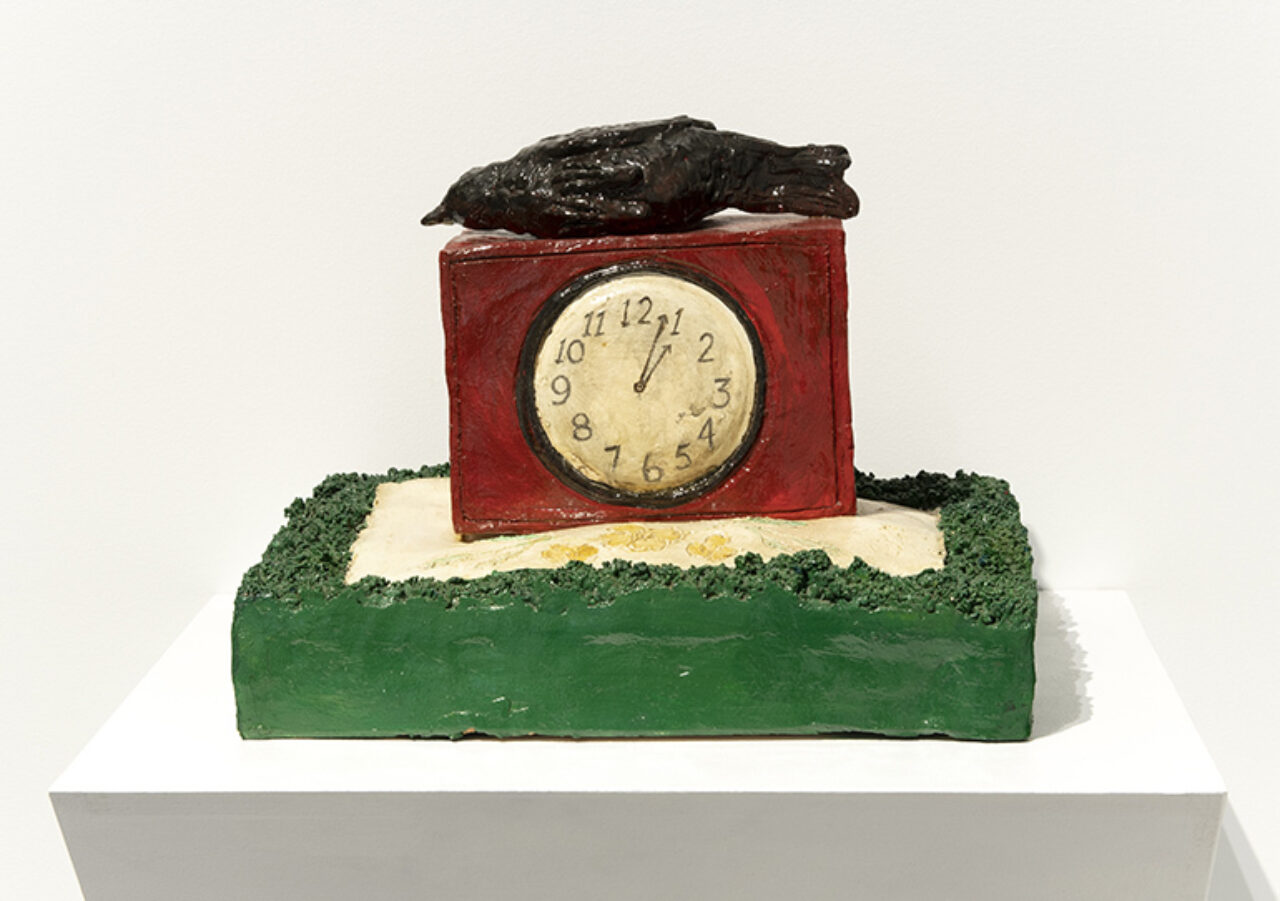 A career retrospective for renowned artist Gathie Falk is currently on view at the McMichael Canadian Art Collection in Kleinburg, Ontario. Titled Gathie Falk: Revelations, the show will travel to several more exhibition spaces across the country over the next two years including Museum London in London, Ontario, the Glenbow Museum in Calgary, Alberta, and, beginning October, 2023, the Audain Art Museum, in Whistler, BC.
"Piles of glossy apples, rows of potted trees festooned with blossoms and ribbons, floating cabbages, gentlemen's brogues presented in reliquary style, expanses of water, or burgeoning flower beds exploding with colour — these have been some of the manifestations of Falk's rampant imagination as she has explored the nuances of everyday life for over half a century," reads the exhibition text.
"Still working at 94, she has been at the forefront of performance and installation art in Canada while her paintings and sculptures have been attuned to the international movements of Surrealism and Pop Art."
Equinox Gallery adds that for anyone in the Toronto area the show is a "must see."
Among her many, many accomplishments, Gathie was a 1994 recipient of an Honorary Degree from Emily Carr University.
Read more via the McMichael Canadian Art Collection.
IM4 Lab Launches Virtual Production Program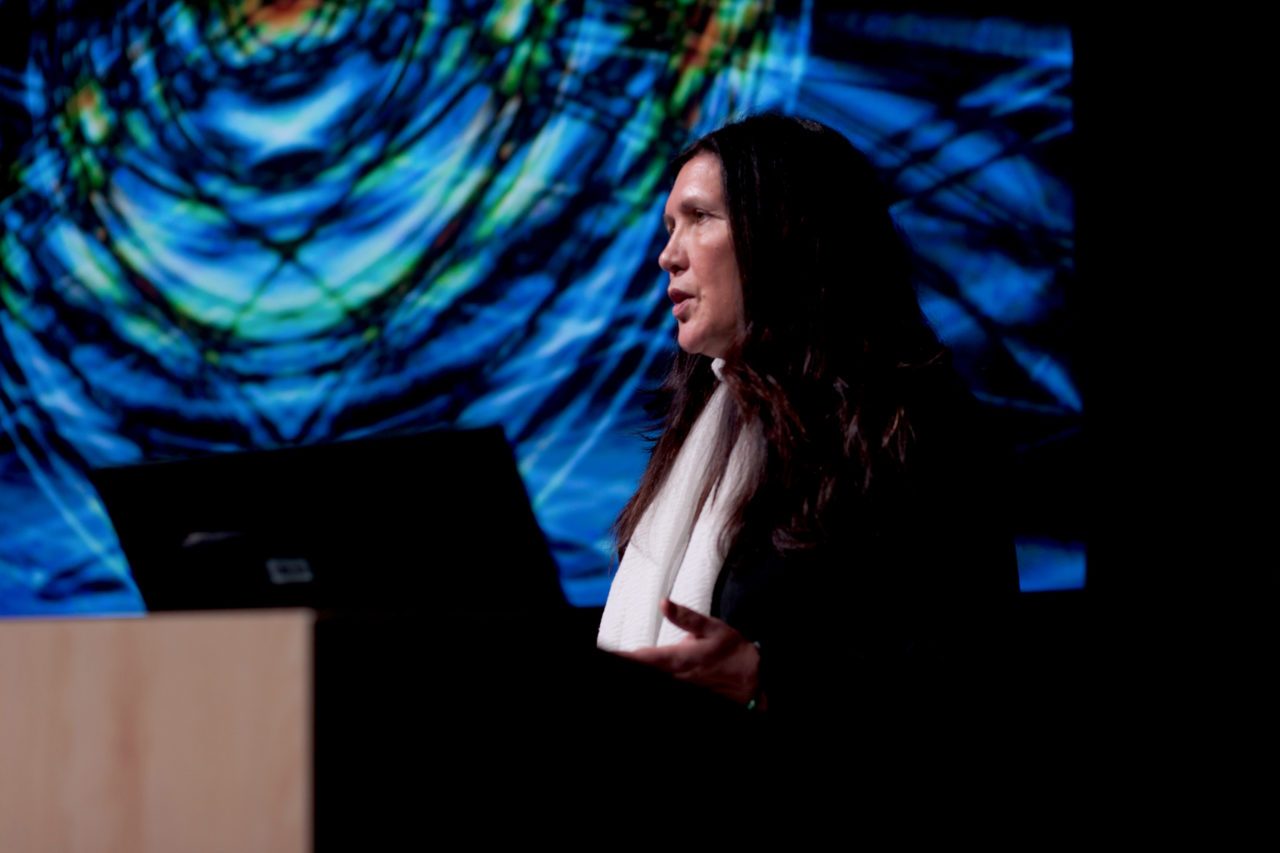 APTN recently published a story about the launch of IM4 Lab's new program, which aims to train 30 participants in virtual production filmmaking. The no-cost Indigenous-led program will be offered online, with in-person lessons in the virtual production studio at Emily Carr University.
ECU's virtual production studio harnesses the same technology used on internationally acclaimed productions including Star Trek: Discovery and Star Wars spin-off The Mandalorian.
"It's great to be able to get there, in the beginning, to be able to get these good-paying jobs in this new digital world and at the same time, it allows us as filmmakers and storytellers to be able to use these technologies to be able to tell these stories in our unique way," filmmaker and IM4 Lab founder Loretta Todd told APTN in an interview.
Loretta added that IM4 Lab is working on a micro-credential for the program, which was made possible through a collaboration with Digital Supercluster, a non-profit organization that invested more than $500,000.
Visit IM4 Lab online to learn more about their huge range of programming and resources.
Read our previous story about Loretta's innovative approach to keeping the "cameras rolling" on APTN children's series Coyote's Crazy Smart Science Show during the pandemic.

Lindsay McIntyre's Suitable Comes to St. Albert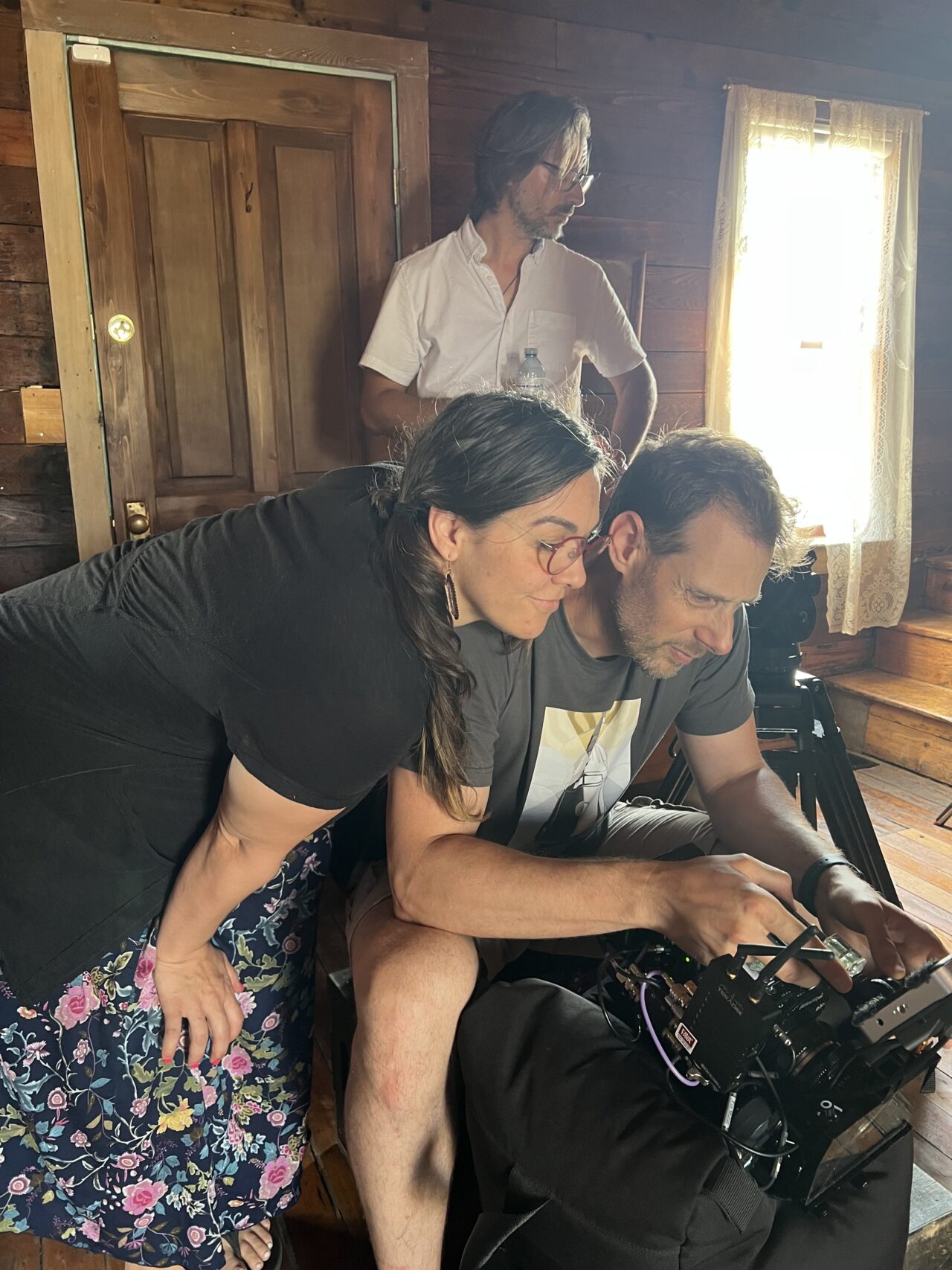 Filmmaker and ECU faculty member Lindsay McIntyre was the subject of a recent feature in the St. Albert Gazette. The artist was in Alberta shooting part of a new short film, titled Suitable, which tells the story of "one Inuit woman's life during the 1930s," according to the Gazette.
"It's the idea that Inuit are not suitable to live here. They don't fit," producer Katrina Beatty said in an interview. "I do feel it's a personal story. A lot of Lindsay's art deals with ancestral trauma and the way we carry it in our DNA. She's had to take charge of her own cultural learning."
Lindsay, who is of Inuit and Scottish descent, spoke to the Gazette about her relationship with her great-grandmother Kumaa'naaq, whose life animates the film's story. Lindsay recalls how, as a child, Kumaa'naaq's husband Ray, an RCMP officer, would tell her stories of the north and hint at the discrimination and racism experienced by Inuit people at the hands of white settlers.
"He said, 'You've got good Inuit blood running through your veins. Don't forget that'," Lindsay told the Gazette. "I identified with Kumaa'naaq's story. It's my duty to tell this story. If we don't tell stories, they die. I can use my skills as a filmmaker to tell this story."
Read our previous stories about Lindsay online now, including her appearances in Border Crossings Magazine and Inuit Art Quarterly, her 2020 solo show at Capture Photography Festival and her 2021 WIDC Feature Film Award.
Get more stories like these delivered to your inbox twice a month!