ECU News Roundup | September 28, 2022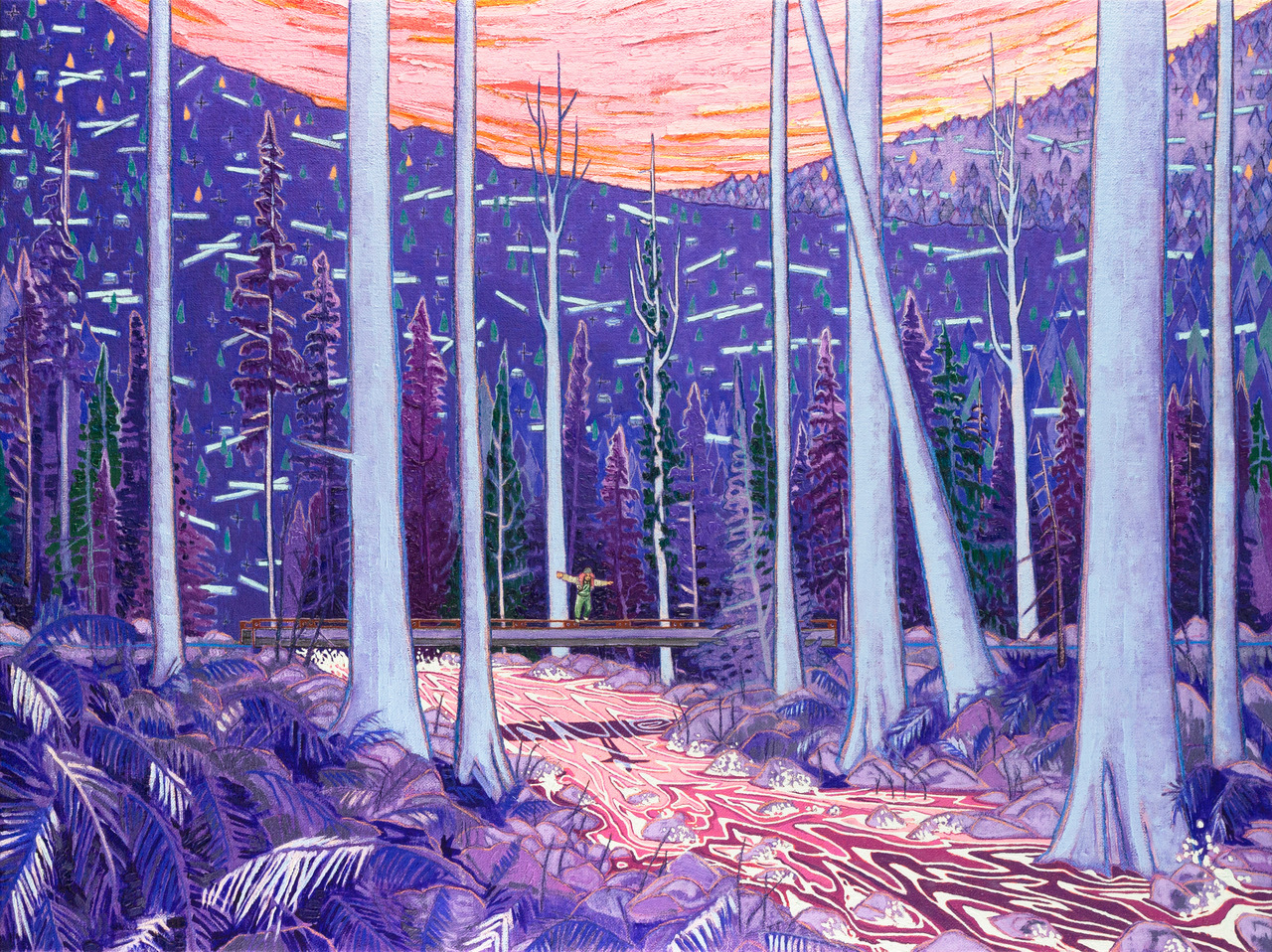 Posted on September 28, 2022 | Updated September 29, 2022, 12:32pm
This week: Art Auction for Old Growth | James Harry | Amanda Niekamp | Black Arts Centre | Milly Ristvedt

Welcome to our new semi-regular feature, the ECU News Roundup.

Scroll down for a quick look at some of the media coverage our community has recently received.

Art Auction for Old Growth in the Vancouver Sun, on CBC Radio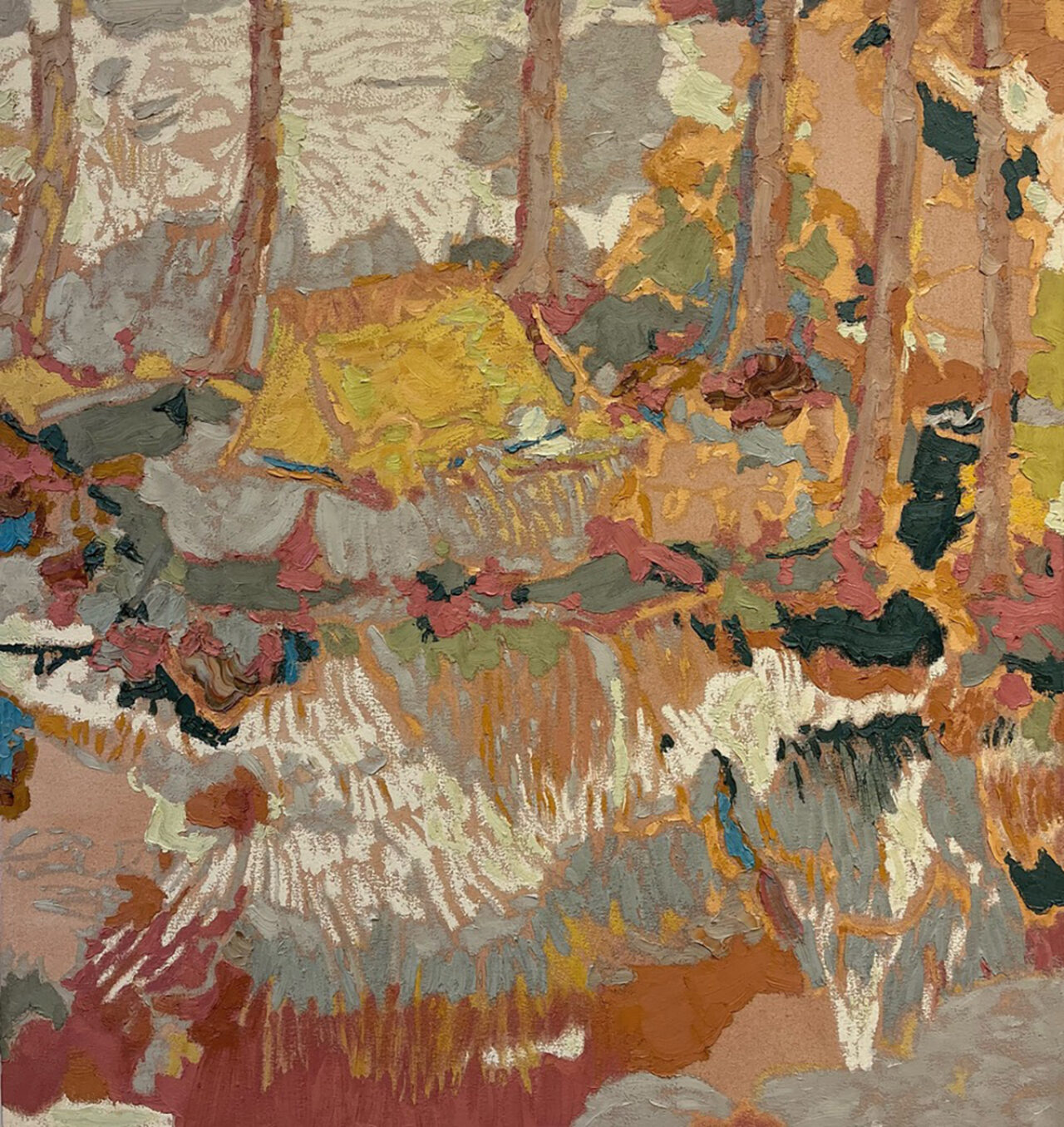 The Vancouver Sun recently published a brief on the Art Auction for Old Growth, which aims to raise funds to protect BC forests.
Artist Kyle Scheurmann (MFA 2018), who founded and leads the project, also appeared on CBC Radio One's On the Coast to speak with host Gloria Macarenko.
Kyle recounted how he'd long felt connected to the 15 other artists in the auction through friendship and the arts. Many of them maintained ongoing conversations "through our paintings," he told Gloria.
"But now that we have been really united for this common cause here of working in support of the Nature-Based Solutions Foundation, there's all these new conversations that have been opening up," Kyle continued. He discovered that the painters he'd known through artistic fellowship also shared a passion for conservation.
"It's been a really awesome experience to grow these relationships and conversations with people I've been lucky to call peers."
Read the story that sparked media's interest now, via ECU's website.
James Harry on CBC
Artist James Harry (Nexw'Kalus) (BFA 2014) joined Gloria Macarenko for an on-camera feature interview exploring his practice and a project he recently worked on for Orange Shirt Day.
James, who is an Arts Umbrella Board member, designed a special shirt for the organization for the 2022 National Day for Truth and Reconciliation.
"I've represented all these different types of hands coming from different animals, from the eagle's talon to the bear's paw to the human's hand. I really wanted that to be the conversation piece for this shirt," James tells Gloria. The concept is rooted in the "idea that we come from the land," he continues. "We never thought of ourselves as separate from the land or the animals. So it's really trying to keep that conversation going about how we're all interconnected."
James, who is the 2022 recipient of an Indigenous Studio Award from Griffin Art Projects, will give a talk on Sept. 30 about his recent artwork, completed in collaboration with SOS Children's Village BC.
Read our story about James Harry's 2021 Fulmer Award in First Nations Art.
Visit James online and follow him on Instagram to keep up with his practice.
Amanda Niekamp in Scout Magazine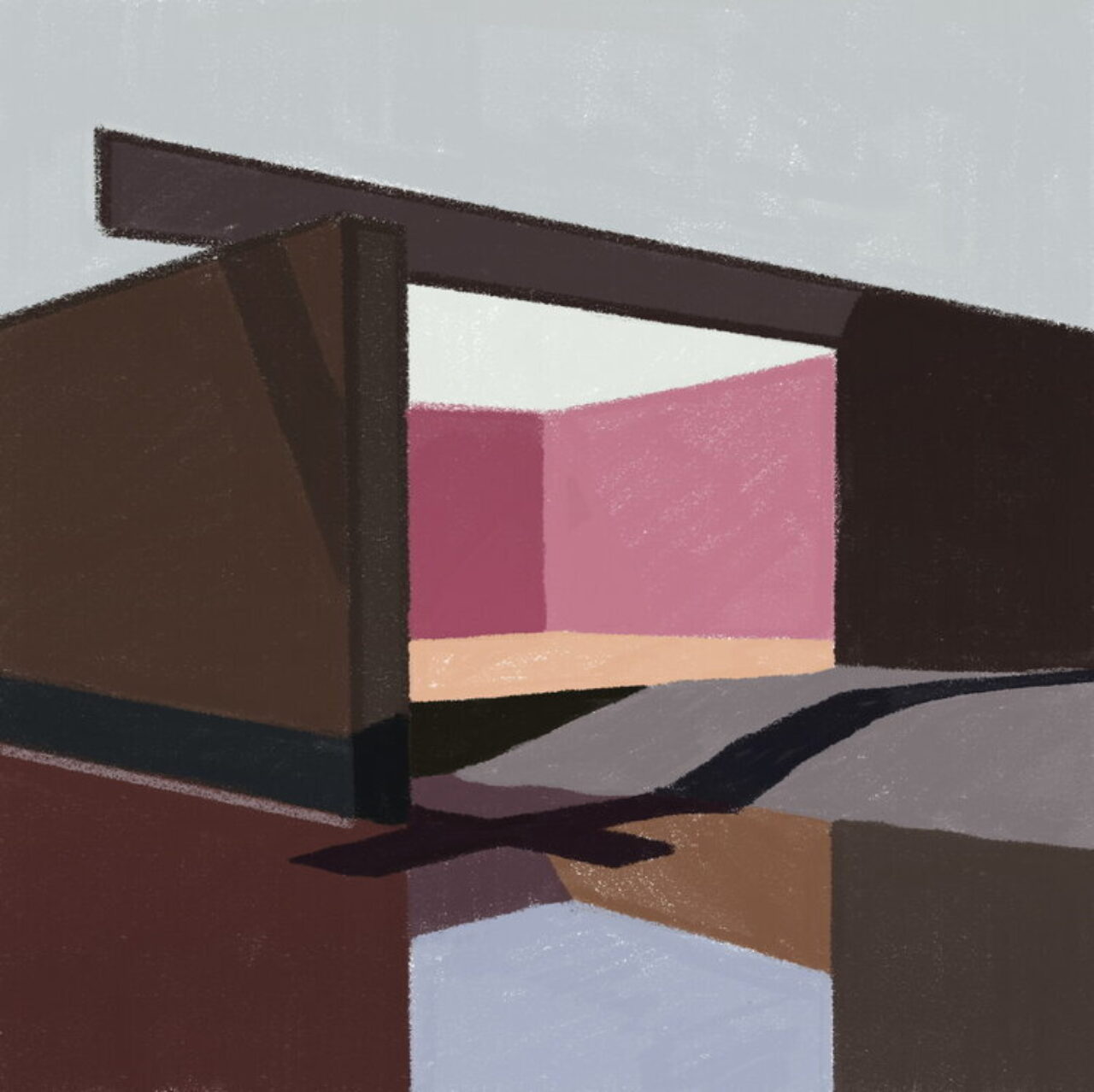 Artist Amanda Niekamp (BFA 2013) was the subject of a recent Q&A with arts and culture publication Scout Magazine on the occasion of her August show, Procession, at Slice of Life Gallery in Vancouver.
Amanda explained how her colourful renderings were inspired by her experience of foreign places emptied by the pandemic.
"I travelled to Europe during a quiet hum when hardly anyone was travelling, and the architectural spaces I visited were free of the crowds that can take away from the experience," she says. "I was able to visualize and value the spaces for what they were without people. The resulting work in this context is the bare bones, the raw structures, materials and landscape. Only the viewer's agency stands as occupancy."
Visit Amanda's website and follow her on Instagram to learn more about her work.
Black Arts Centre in Stir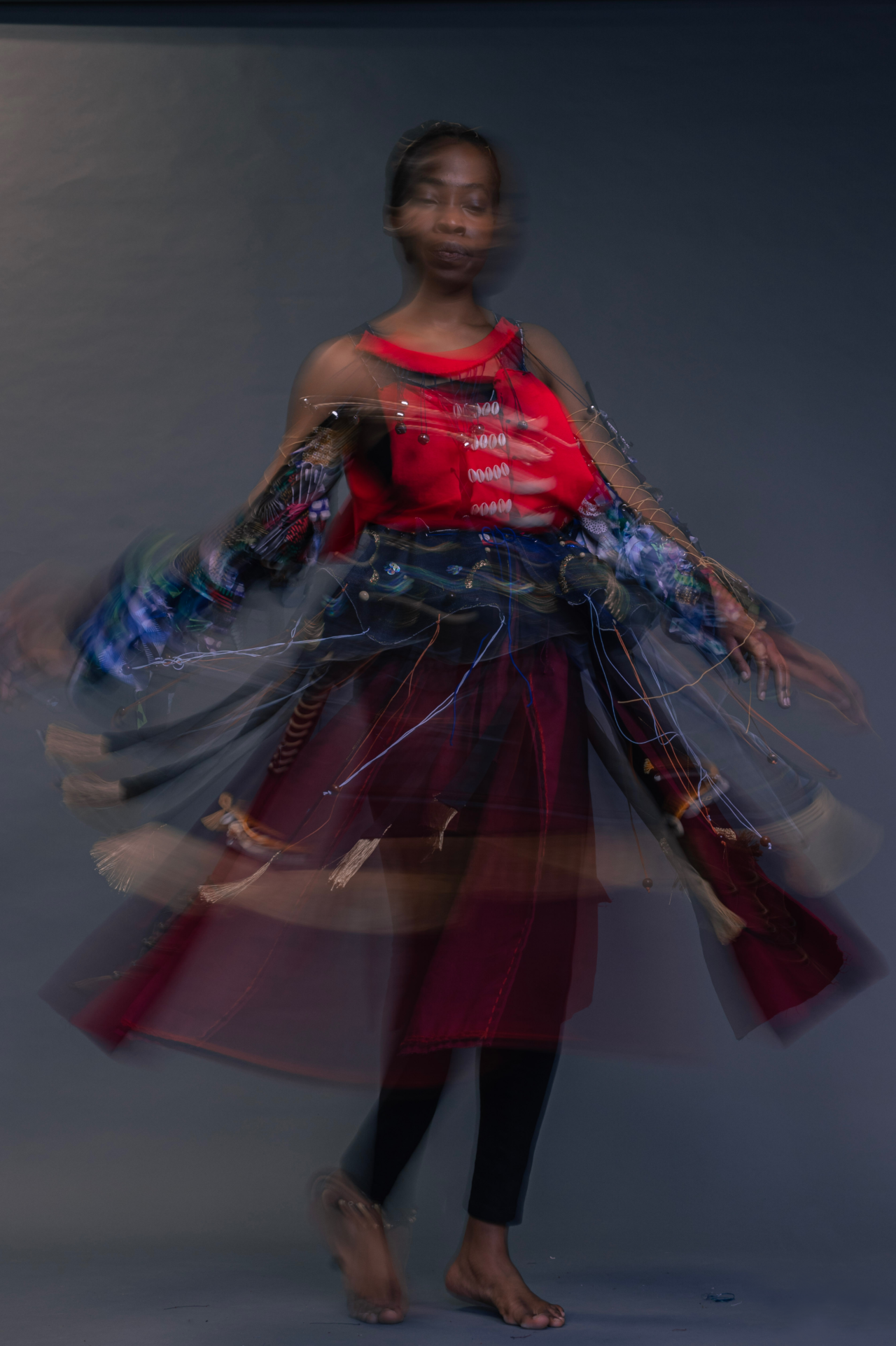 Milly Ristvedt in Artnet News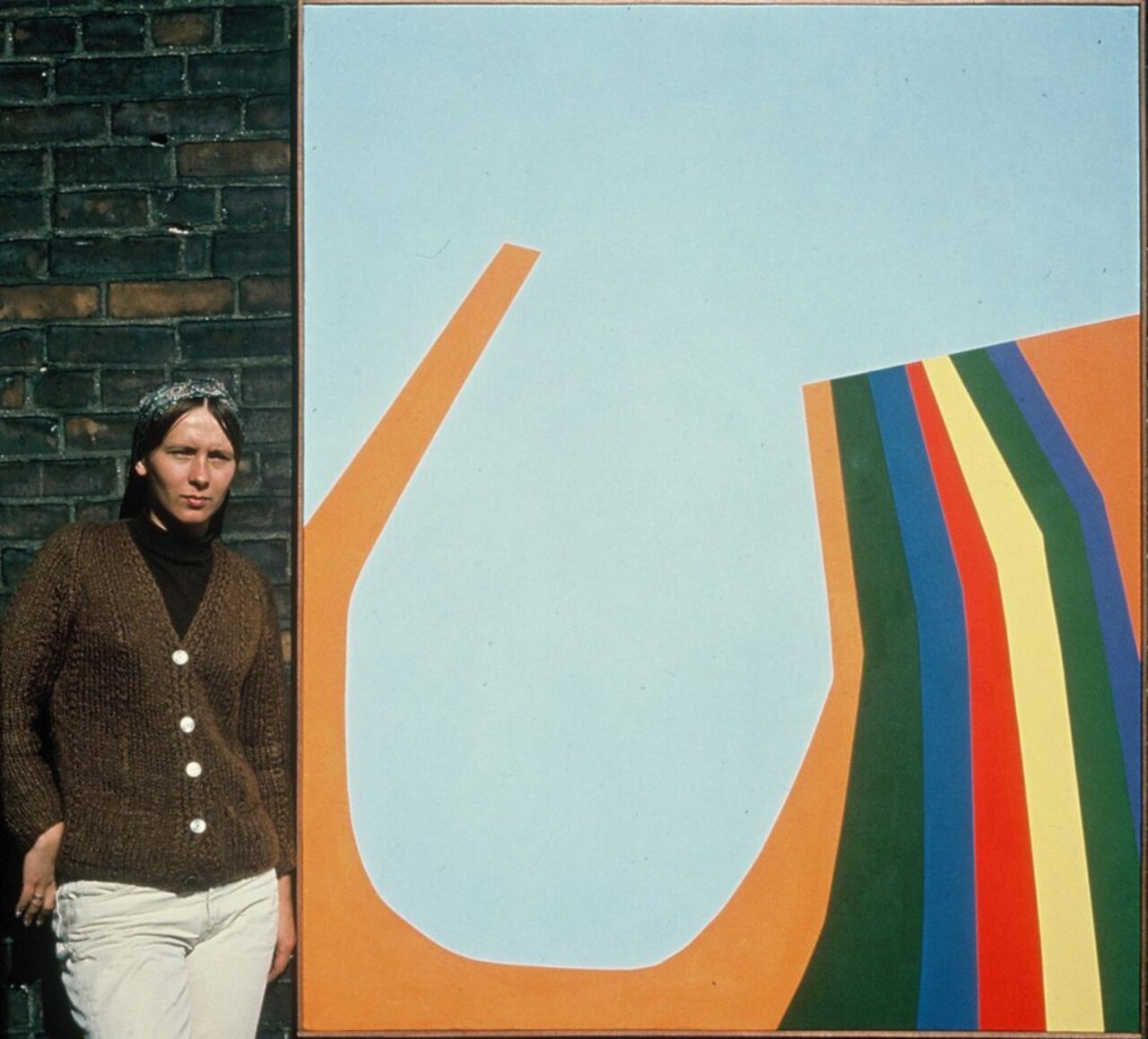 Artnet News ran an article about a trio of "pivotal" paintings by artist Milly Ristvedt. The three works, which for half a century were thought to be lost, were recently rediscovered. After appearing in a "seminal" exhibition, they were acquired by the National Gallery of Canada.
While attending the Vancouver School of Art (now Emily Carr University), Milly studied under legendary artists Takao Tanabe and Roy Kiyooka. After graduation, a road trip from Toronto to Montreal inspired Milly's "Highway Paintings." Many early works in the series were believed lost during a subsequent move between cities.
More than 50 years later, Milly found them rolled up in a corner of her studio. In autumn 2021, the works formed part of Oeno Gallery's exhibition The Highway Paintings, 1969.
"I came upon my understanding of the essential natures of form and colour in a sudden, revelatory instant when I was very young, and with practically no art experience," Milly says of her work. "All that I have encountered since — art from other eras, places, and motivations — confirms that moment as the beginning of an inevitable path. It is also inevitable that my art practice is regularly infused not only by other art, but by all that I experience of life and the world, including the world of possibilities."
Visit Milly's website to learn more about her work.
Get more stories like these delivered to your inbox twice a month!