Avi Farber Fuses the Ancient and Futuristic with Wood-Fired, 3D-Printed Clay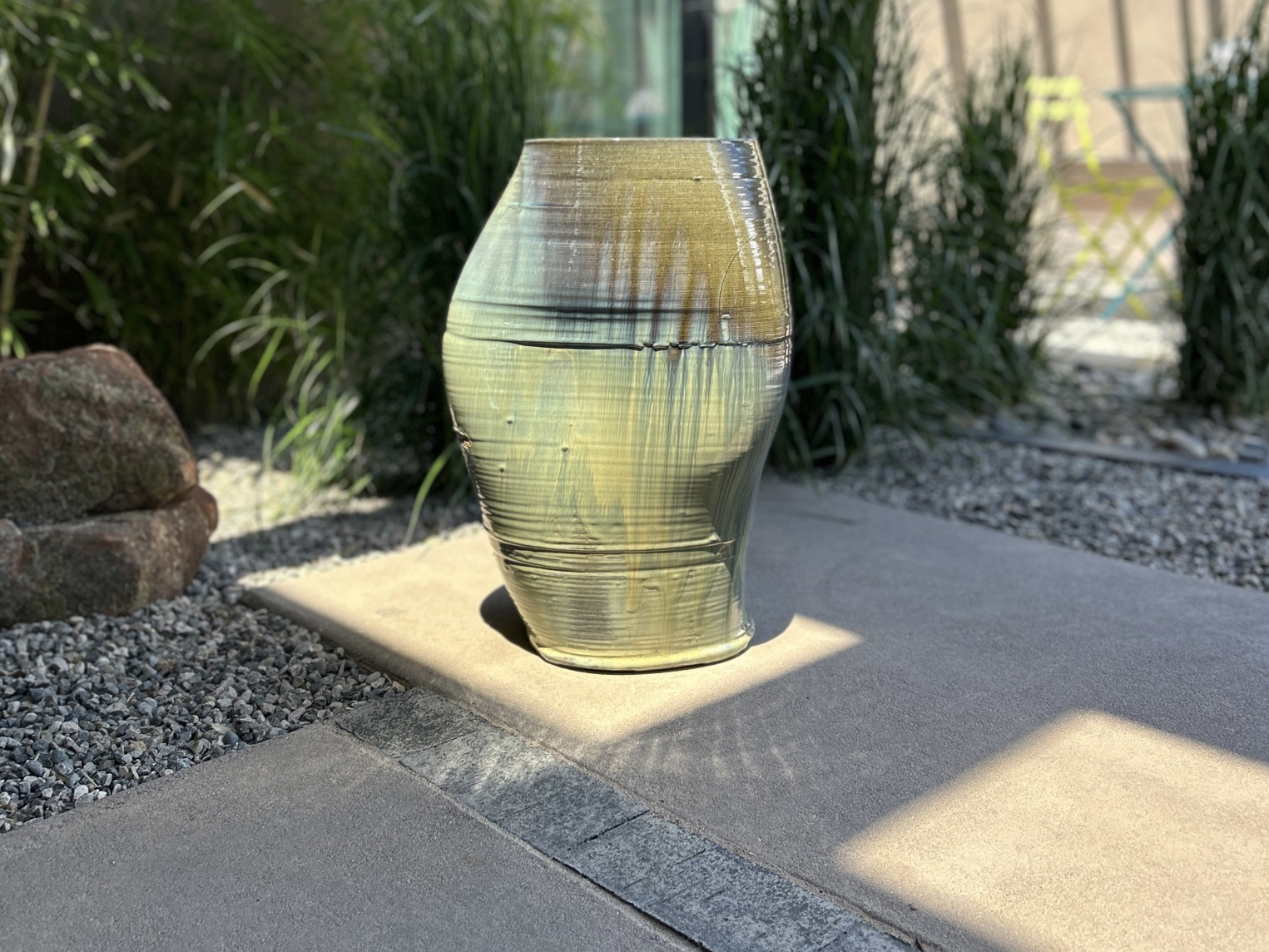 Posted on October 17, 2023
A recent commission by the artist, designer and ECU alum showcases the breathtaking possibilities of combining technology with millennia-old practices.
A new series of ceramic vessels by artist and designer Avi Farber (MDes 2021) in collaboration with Andrew Drakeford (BDes 2020) explores the intersection between high technology and ancient techniques.
The objects are an example of 3D-printed ceramics, printed by Avi shortly after graduating from the Master of Design Program, while he worked as a Resident Artist with the Material Matters research hub. But the large-scale vessels were hardened in a massive wood-fire kiln in the desert in Avi's home state of New Mexico.
The result is a set of stunning objects that addresses what Avi sees as one of the central problems facing 3D-printed ceramics.
"I think people have struggled with the final products often looking flat, cold, digital," he tells me. "But taking this process of firing with wood, which originated in Japan in the 5th century, and then combining it with these new ways of making forms produced something quite dynamic and organic."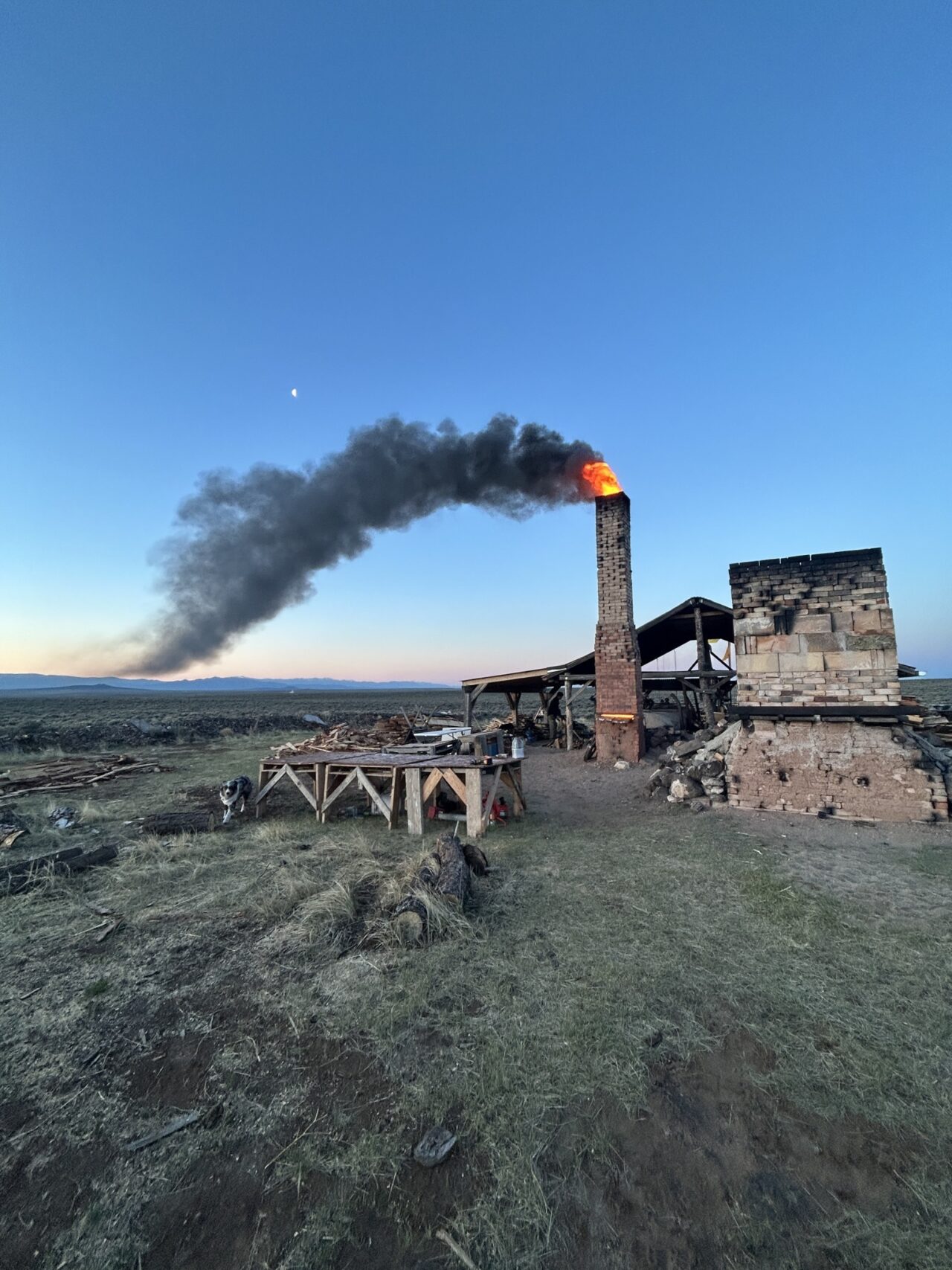 Avi first began exploring 3D printing during his time as an Master of Design student, after he was invited to work with Material Matters. Faculty member and Material Matters cofounder Keith Doyle introduced him to the process.
During his studies, Avi also began experimenting with a "generative form-finding tool" created by industrial designer and ECU alum Andrew Drakeford (BDes 2020) during his studies at Emily Carr. The program allows users to discover, develop and refine unique forms using a computer. After 3D-printing small versions of a number of vessels, Avi became curious about what they'd look like on a larger scale.
In 2021, he connected with interior designer Chandler Prewitt, who approached Avi with an idea for a ceramic installation for some clients. Avi pitched a scaled-up version of his 3D-printed vessels. He also suggested wood-firing them to achieve a distinctive elemental finish. The clients loved the idea.
Avi printed the vessels over a summer at Emily Carr University. He used a specialized 3D printer for large-scale objects called the Scara. The process involved a steep learning curve, he notes. Avi often stood watch for six hours or more to ensure the printing process proceeded smoothly. But his patience was rewarded with a set of elegant, asymmetrical objects.
"One side may look completely different than the other," he says. "It's like they shape-shift as you walk around them."
This effect may be possible to achieve by hand, he suggests. But using the Scara alongside Andrew Drakeford's tools "has a completely unique feel and accuracy."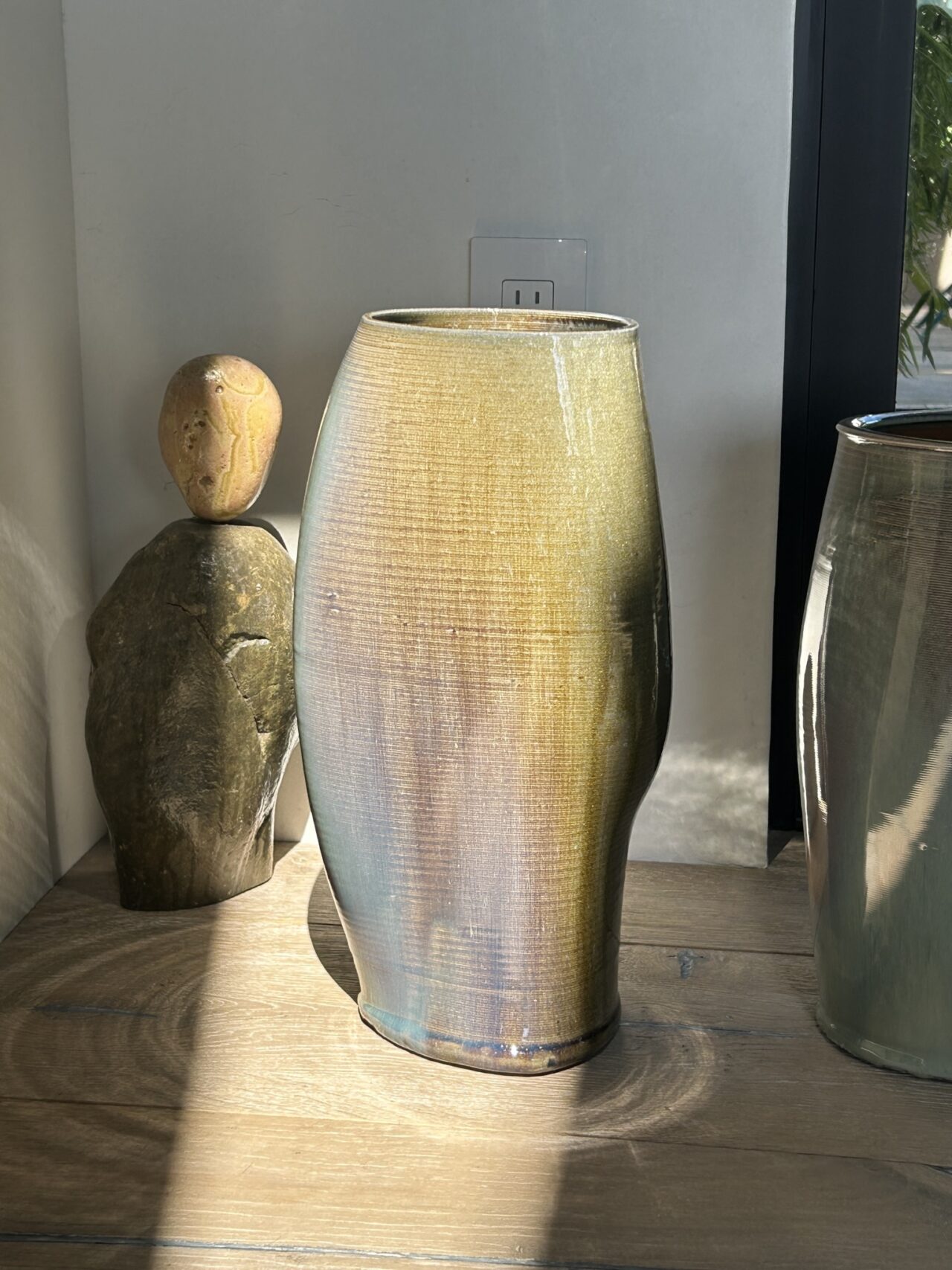 Avi transported the vessels to the far Southwest by van. He took them to the remote wood-firing kiln where he typically fires homewares and sculptures twice yearly with a community of potters from the area. This "atmospheric firing" affects the glaze in unexpected ways to produce a fluid-looking surface.
"It's kind of like water flowing through a river, where the pieces are the rocks, and the river — which is the fire in the kiln — flows around them," he says. "The fire's flowing through the kiln, it hits a pot and wraps around the curve of it and leaves its path, which makes a gradient of colour."
The shimmering, undulating vessels now reside in his clients' home in New Mexico. More than a dozen vessels appear to hold up a series of floating shelves, all lit by diffuse outdoor light.
Avi says he's keen to explore further commissions using this same combination of techniques. Meanwhile, he's been researching the art of 3D-printing clay as an artist-in-residence in the department of Media Arts and Technology at UC Santa Barbara, and as a guest in the cutting-edge 3D-printing facility owned by Lynda.com cofounder Lynda Weinman.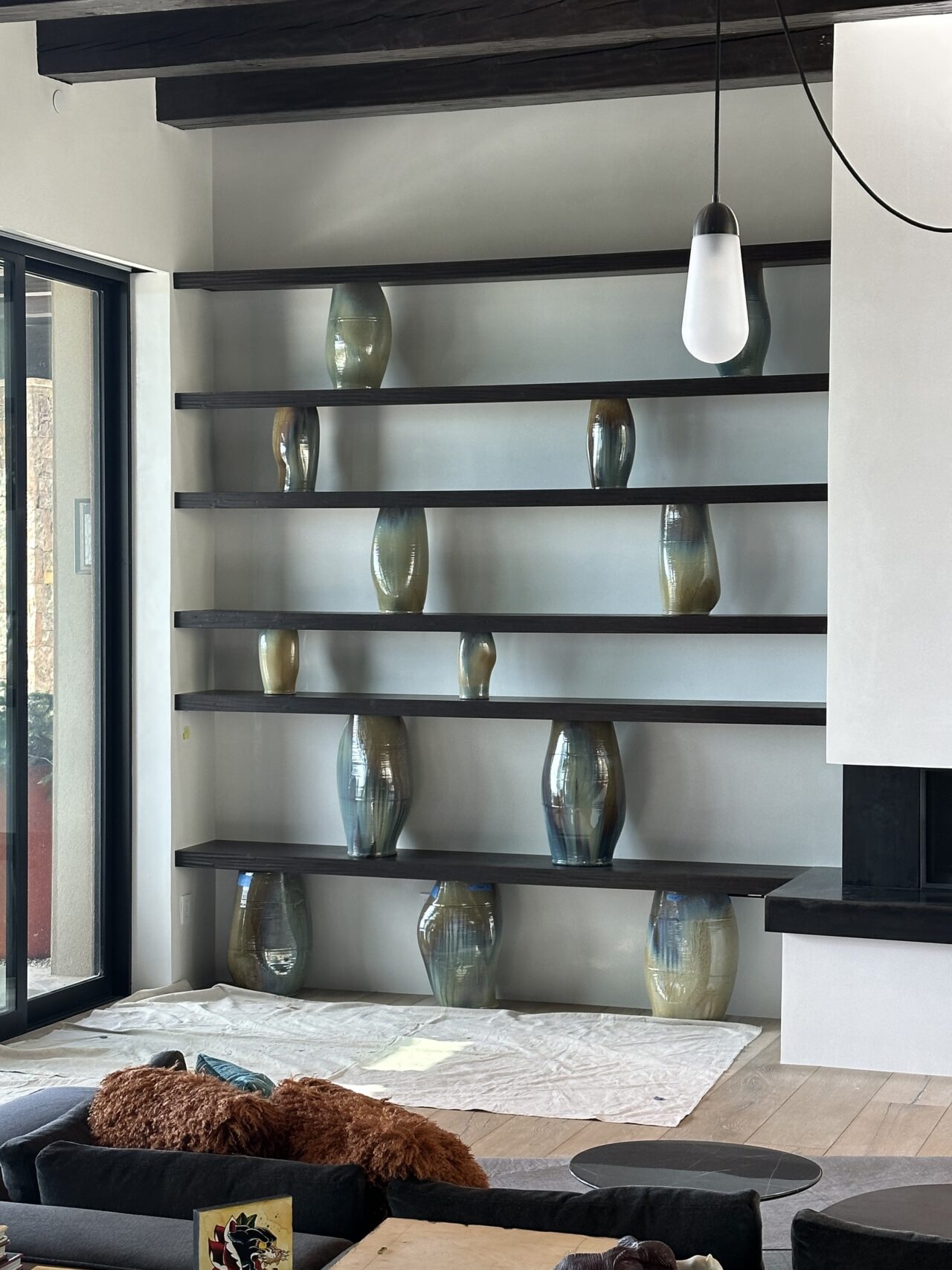 Want more stories like this delivered to your inbox twice a month?