Student Professional Practice Programs Receive Support from RBC Foundation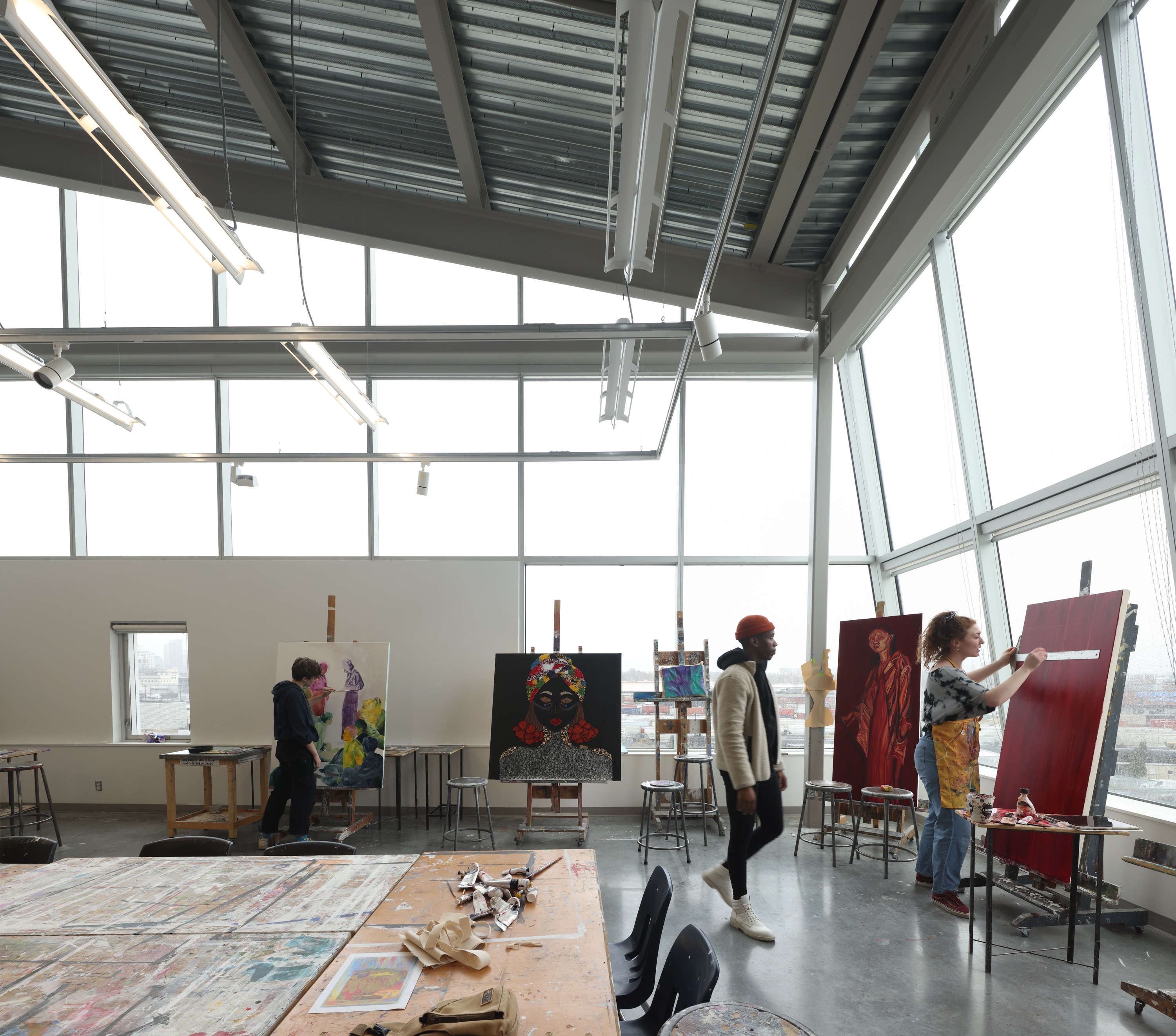 Posted on February 02, 2023 | Updated February 13, 2023, 10:22am
The $240,000 donation from RBC Foundation will support initiatives empowering students to pursue and develop work in creative industries.
Student-focused professional practice programs have received a huge boost thanks to a $240,000 award from RBC Foundation to the Shumka Centre for Creative Entrepreneurship at Emily Carr University.
The gift will support a range of initiatives that empower students to build community and pursue meaningful work in creative sectors.
"Strong networks within the art community are key," says Kyla Mallett, dean of the Audain Faculty of Art at ECU. "Artists not only learn from other artists, they create and are fed by collaborative activity. Collaboration and connection lead to the development of innovations in practice, new communities of discourse, and larger cultural movements. This support from RBC Foundation will help the next generation of creative practitioners build a brighter future."
The donation will benefit programs including the Art Apprenticeship Network, which so far has paired 43 Emily Carr students with established artists and curators to assist with studio work and project production.
"We are incredibly grateful for the support of the RBC Foundation and appreciate the opportunity to build on the phenomenal success of the Art Apprenticeship Network and create new partnerships and resources," says Kate Armstrong, director of the Shumka Centre and Living Labs at ECU. "These initiatives are fundamental to our ability to create and strengthen connections between Emily Carr and our surrounding communities, which leads to a vibrant local and regional arts ecosystem."
The award will also support six new Alumni Career Pathways panels and a brand new partnership with Griffin Art Projects to fund residencies and awards for emerging Emily Carr artists.
The partnership will provide ECU MFA students with studio space, a materials budget, programming opportunities such as an open studio and artist talk, and studio visits from Griffin Art Projects director Lisa Baldissera and other visual arts professionals. ECU artists will also have a chance to participate in Griffin Art Projects' youth outreach programs.
"Griffin Art Projects is thrilled to partner with Emily Carr University and to foster the professional development of emerging artists," Lisa says. "RBC's generous support will allow us to provide a platform for graduates to have a meaningful and generative experience during this crucial moment in their careers as they move from their studies into professional practice. We are elated to collaborate with ECU and RBC in helping empower artists toward a flourishing visual arts community."
Artists, curators and arts administrators interested in applying for Art Apprenticeship Network can apply online. Deadline for applications is March 1, 2023.
About Art Apprenticeship Network
About the Alumni Career Pathways Series
About Griffin Art Projects