Three Films by ECU Students to Show at 2021 Ottawa Int'l Animation Festival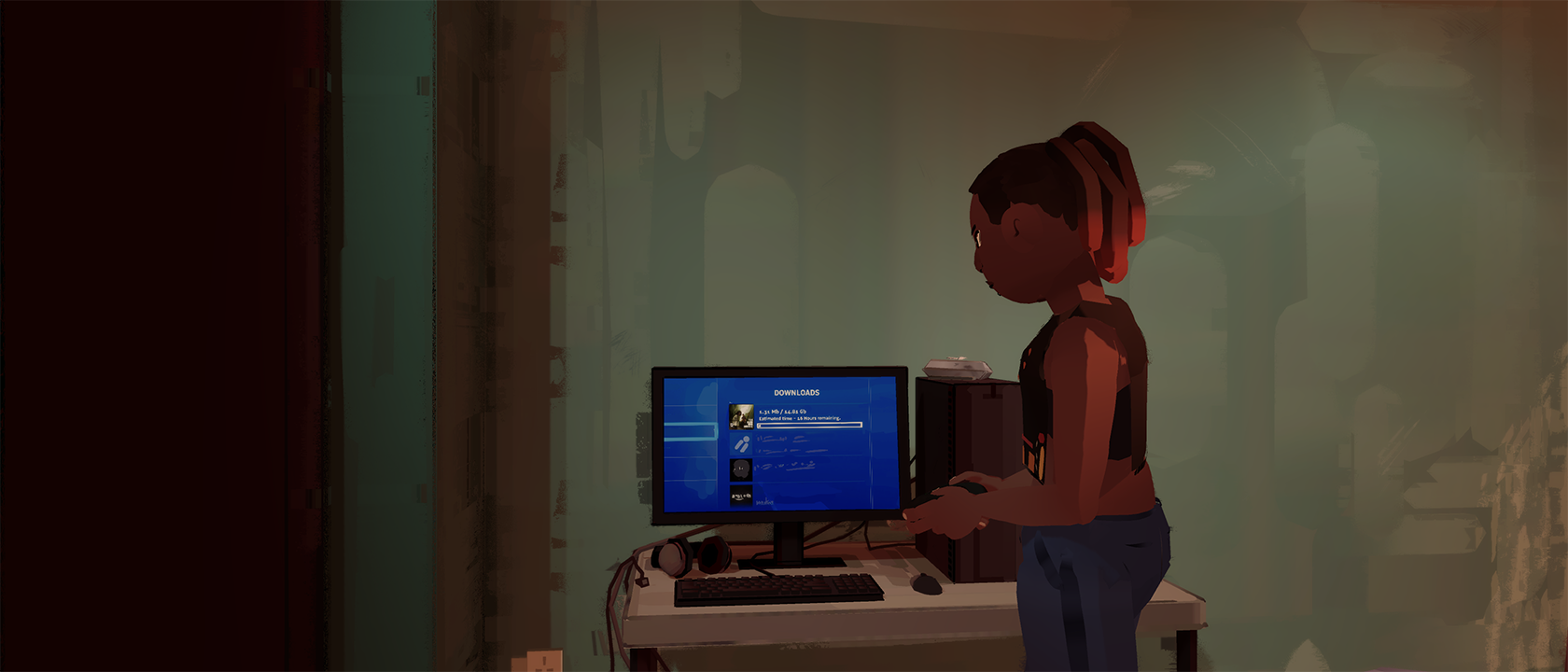 Posted on August 05, 2021
The trio of animated shorts were selected from among thousands of entries to screen at the prestigious event.
A trio of student films by recent Emily Carr University grads have been selected to show at this year's prestigious Ottawa International Animation Festival.

My Mom is an Alien by Yejin Kim (BMA 2021) and Yeji Kang (BMA 2021), Lightcatchers by Edward Madojemu (BMA 2021) and Fish Head by Jocelyn Geo Tang (BMA 2021) will all screen as part of the 2021 OIAF Canadian Student Competition.
This year, the OIAF received a total of 2528 submissions from 104 countries. Twenty-three were selected for the Canadian Student Competition.
Entries by ECU students have won the OIAF student competition the past three years running, with Kunsang Kyirong's 'Yarlung' winning in 2020, Ivan Li's Uranus winning in 2019, and Christopher Strickler's Bird Milk taking the prize the year prior. Among other prior appearances at OIAF are Chhaya Naran's (BMA 2018) GIF Me Something to Hold On To, which took home an honourable mention in 2018; Alicia Steinberger and Goody Chao Wu's Across the Bridge which screened at OIAF in 2020; and Joshua Ralph's Trilo-Bite, which showed that same year.

This year's entries likewise embody the spirits of innovation and creative excellence that infuse previous OIAF selections.
Trailer for 'My Mom is an Alien,' by Yejin Kim and Yeji Kang.
Blending 2D and 2D animation, My Mom is an Alien tells the story an immigrant family from Korea settling in Canada.
"The 2D sequences [represent] the inner thoughts and memories of the main character, while the 3D sequences represent the present," Yejin and Yeji write in an artist statement. "The story centres around Min, a teenage girl who struggles to fit in and accept the cultural differences between her and her school mates — while expressing her discomfort in sharing her mother's Korean food."
Trailer for 'Lightcatchers,' by Edward Madojemu.
Building on the revolutionary approach to VR storytelling first debuted by Edward in his 2019 film, Dami and Falian, Lightcatchers was "inspired by my experiences growing up in Nigeria with an unreliable power grid," Edward writes.
"I wanted to capture that experience in a playful manner, reframing it as an urban folktale that blends real events with fictional ones. The film aims for a stylized, hand-painted look, striking a balance between illustrated 2D paintings and 3D CGI."
Trailer for 'Fish Head,' by Jocelyn geo Tang.
Fish Head, by Jocelyn Geo Tang, takes a psychedelic look inside the sleepless head of its animator.
"When trying (and failing) to fall asleep, the inside of my eyelids often do some strange things, as if they're screens and my brain is a projector," Jocelyn writes. "One night in particular, I thought of how cool it would be if I could detach from myself and watch these morphing shapes and patterns in an actual three dimensional space. At this moment, the idea for Fish Head came to be!
"This film is a little peek into my messy, sleepy head. So, welcome! I hope you enjoy your visit."
This year's OIAF will take its screenings and talks online, with extended dates from September 22 to October 3, 2021. Visit animationfestival.ca to learn more.