ECU Among Top Schools Worldwide for Animation for Second Year Running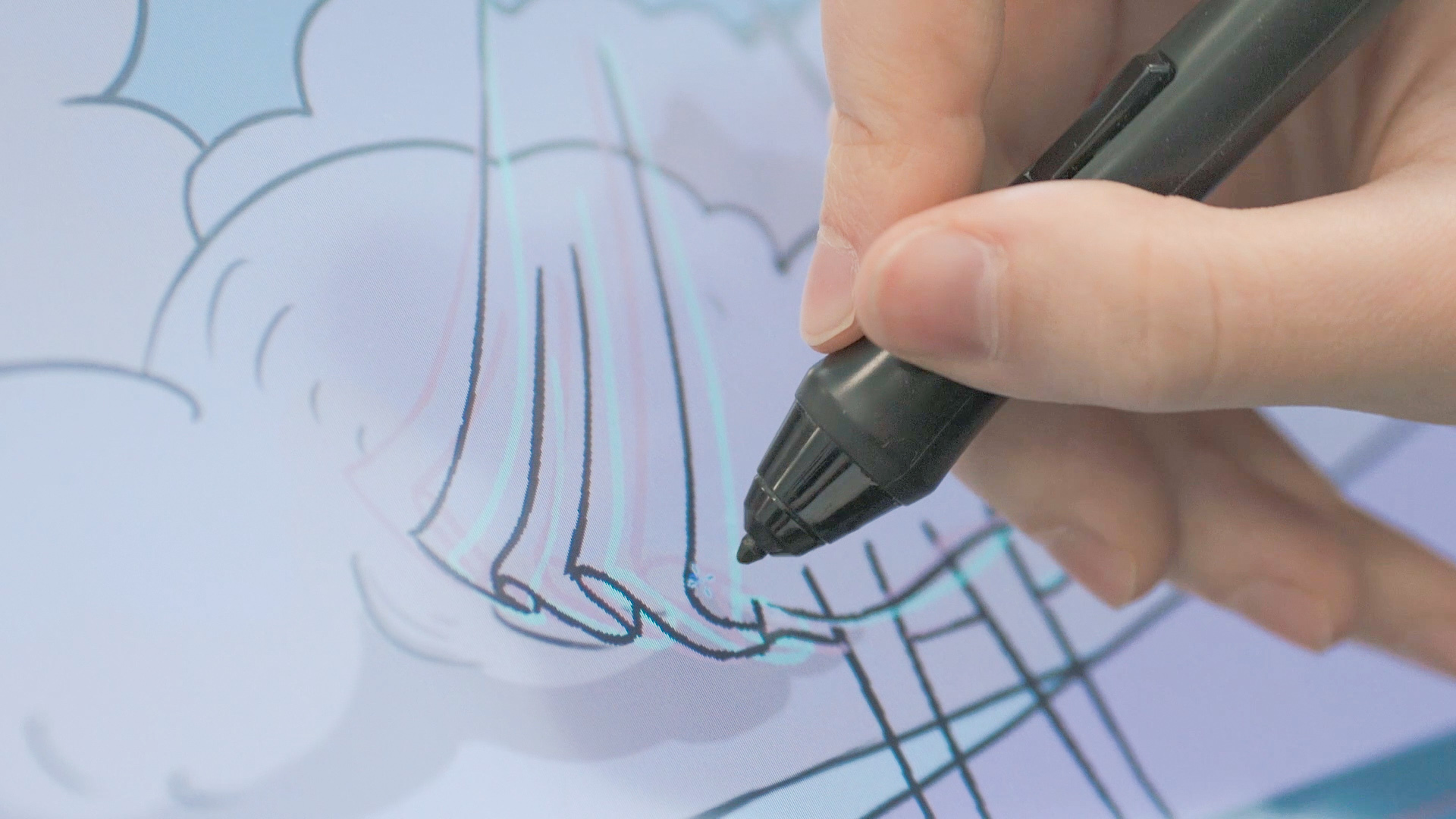 Posted on September 14, 2023
Emily Carr ranks number six among post-secondaries internationally, and number two in Canada.
Emily Carr University has been named one of the top post-secondary schools in the world for animation for the second year running, according to Animation Career Review (ACR).
ECU ranks number six among post-secondaries worldwide for animation and is one of only two Canadian schools to crack the top 10. It ranks number two in Canada.
"The level of storytelling our students bring to the table is incredibly strong, as they so thoughtfully address contemporary social, political, and ecological issues that shape our world," says Celeste Martin, Dean of the Ian Gillespie Faculty of Design + Dynamic Media at ECU.
"It is an exciting time of growth for our majors in 2D + Experimental Animation and 3D Computer Animation, led by word-class faculty and staff committed to the realization of powerful narratives and to innovative approaches to animation filmmaking. I'm thrilled that the hard work and talent of our community is being recognized in this report once again."
ECU's animation grads are consistently represented in awards programs and across professional industries both nationally and internationally.
The Flying Sailor, a short animated film by Wendy Tilby (alum 1986) and Amanda Forbis (alum 1988), was nominated for a 2023 Academy Award, marking the second time the pair have been nominated for an Oscar. Edward Madojemu (BMA 2021), whose boundary-defying animated works have been featured at prestigious festivals including Tribeca, found early-career success as an effects animator on the critically lauded Spiderman: Across the Spider-Verse.
Many other students and alums including Kunsang Kyirong, Cameron Kletke, Ivan Li, Joshua Ralph, Shelley Welch, Mohammad Rastkar, Alisha Steinberger and Goody Chao Wu have been selected for celebrated animation showcases such as the Ottawa International Animation Festival, the Vancouver International Film Festival, the Toronto International Film Festival, Los Angeles CineFest and the Annecy International Animation Festival in France.
The 2023 Animation School Rankings comprise the latest edition of an annual report on post-secondary animation programs published by ACR. ACR is an online resource for information on animation, game design, graphic design and digital arts schools and careers. The annual report assesses animation schools based on metrics including academic reputation, employment data, depth and breadth of programs and value for money. Nearly 200 schools from across the globe were considered for this year's rankings.
Visit ECU online today to learn more about studying 2D + Experimental Animation and 3D Computer Animation at Emily Carr.
Want more stories like these delivered to your inbox twice a month?