Edward Madojemu's 'Mescaform Hill' to Premiere at Tribeca Festival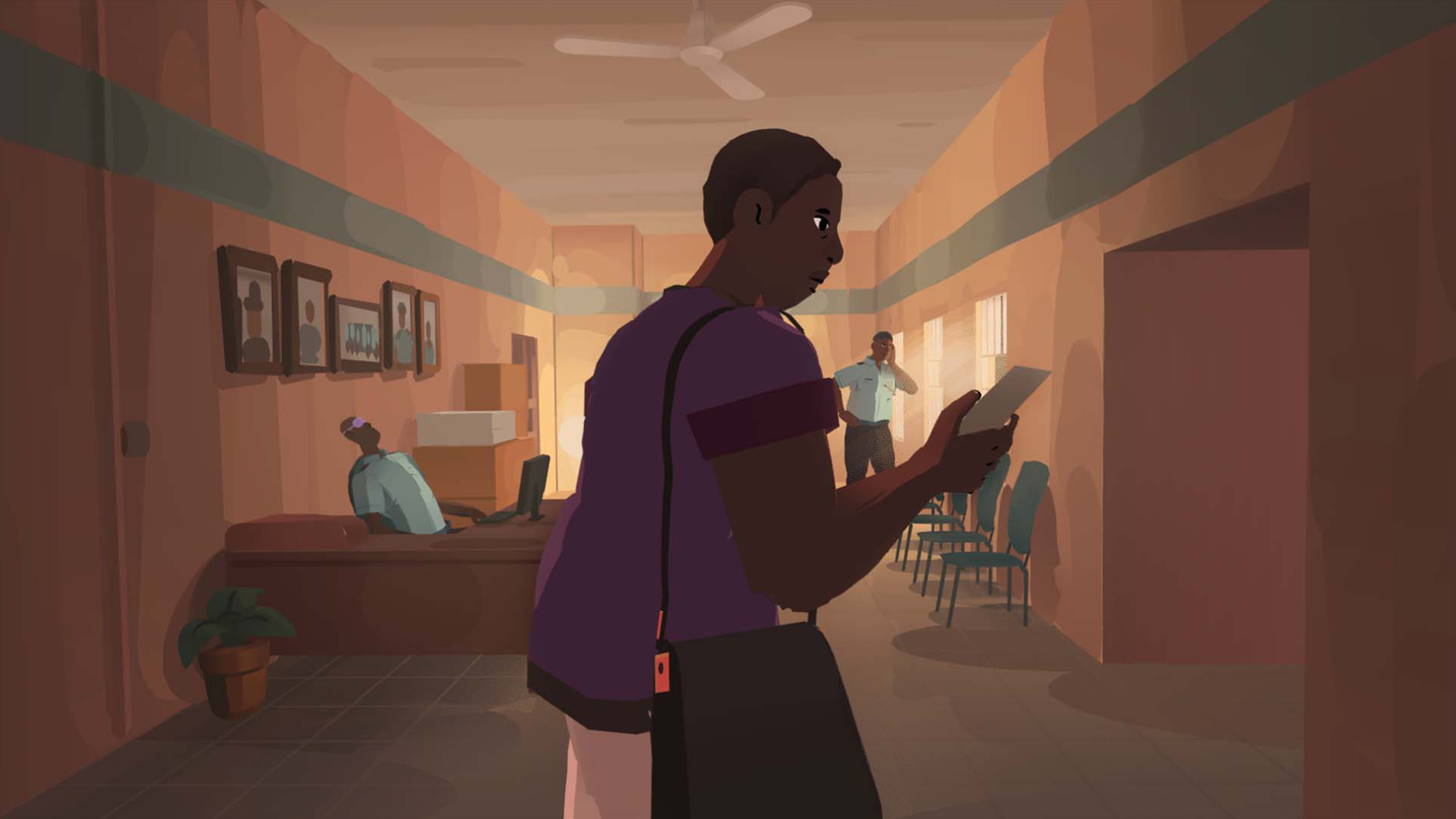 Posted on June 02, 2022 | Updated September 02, 2022, 3:34pm
Calling it his "most ambitious project yet," Edward created the immersive graphic novel in collaboration with numerous other ECU alums and artists.
The latest immersive graphic novel by artist Edward Madojemu (BMA 2021) has been selected for the Tribeca Festival in New York City.
Titled Mescaform Hill: The Missing Five, the animated short will make its world premiere as part of Tribeca's New Voices Competition.
"It honestly feels amazing. I'm very lucky to have my work being exhibited on such a large stage," Edward tells me via email. "I'm also very fortunate that I got to work with so many wonderful people on this project, including (but definitely not limited to) concept artists and fellow alumni Chelsea Castro (BFA 2021) and Vivian Chan (BFA 2021), both of whom brought the environments and characters to life with their designs."
Premiering a work made with fellow ECU grads at a prestigious international festival like Tribeca is an unforgettable feeling, if not a little surreal, Edward continues.
"It's a full circle moment for me."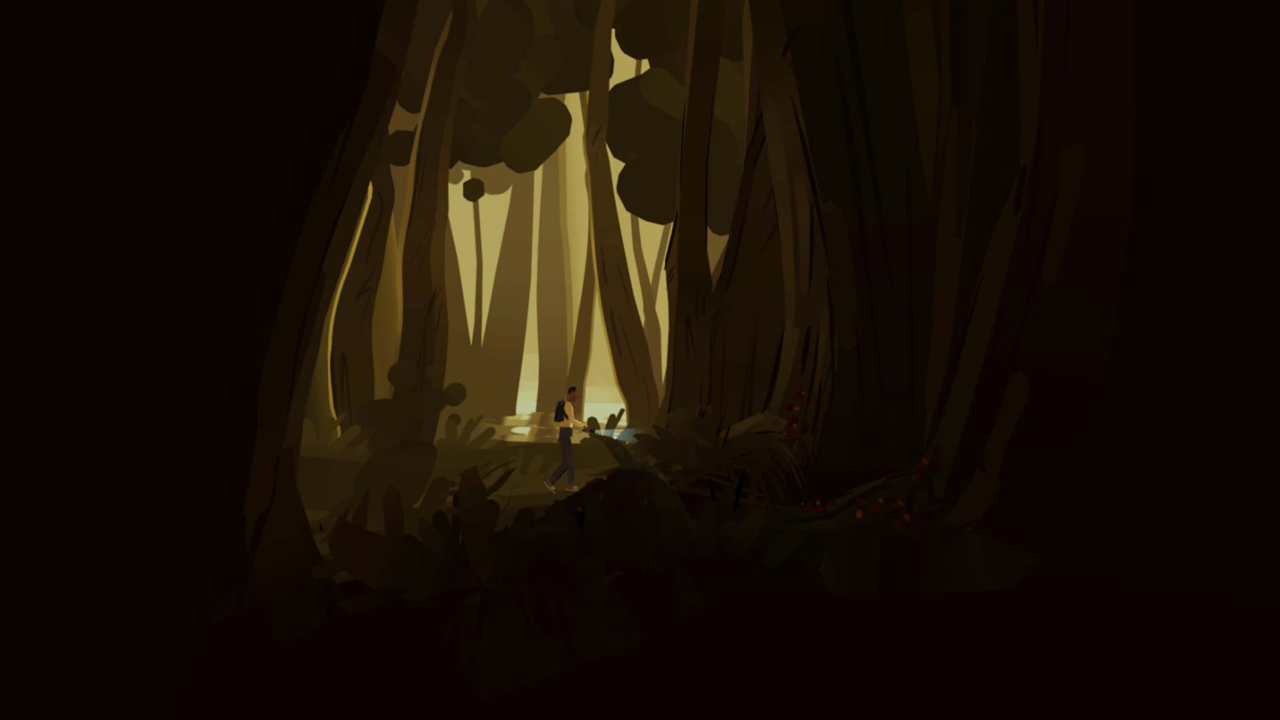 The Missing Five forms one chapter of Edward's Mescaform Hill anthology. The series revolves around a community of people living in a fictional town in Edward's own home country of Nigeria.
"The comic was initially created as a way of using humour to explore the various ways superstitions intersect with everyday life in many African cultures," he says. "During the process of researching and creating these comics, it became clear that these folk tales and myths play a much more complex societal role than we had previously thought, in terms of how they shape the way people view the world and even themselves. By making Mescaform Hill an anthology series, we wanted to be able to better capture this spectrum of stories."
The Missing Five follows a road-safety cadet who goes rogue when he decides to investigate the disappearance of several policeman. Like other stories in the Mescaform Hill series, The Missing Five explores how "(seemingly) supernatural" occurrences might "make sense of the 'unexplainable' parts of the African experience."
Formally, the Mescaform Hill series builds on techniques Edward honed while a student at Emily Carr University. These techniques include entering virtual space in order to paint and develop characters and environments — a cutting edge workflow Edward himself adopted early on, during his studies at ECU.
The series also builds on Edward's broader preoccupations as an artist. Namely, using immersive technologies like virtual reality (VR) to transport an audience into a graphic novel. This same goal has driven previous projects including Dami and Falian and Lightcatchers. (Dami and Falian was a 2019 VIFF Immersive official selection. Lightcatchers competed at the 2021 Ottawa International Animation Festival and took home the President's Media Award from ECU that same year).
"The goal of all of these explorations was to find a way to use the capabilities of animation and VR to further enhance comic-book storytelling," he says. "It was never about making a film with a comic book aesthetic, I wanted to literally put audiences inside the pages of a comic book. I think with Mescaform Hill, I finally achieved that."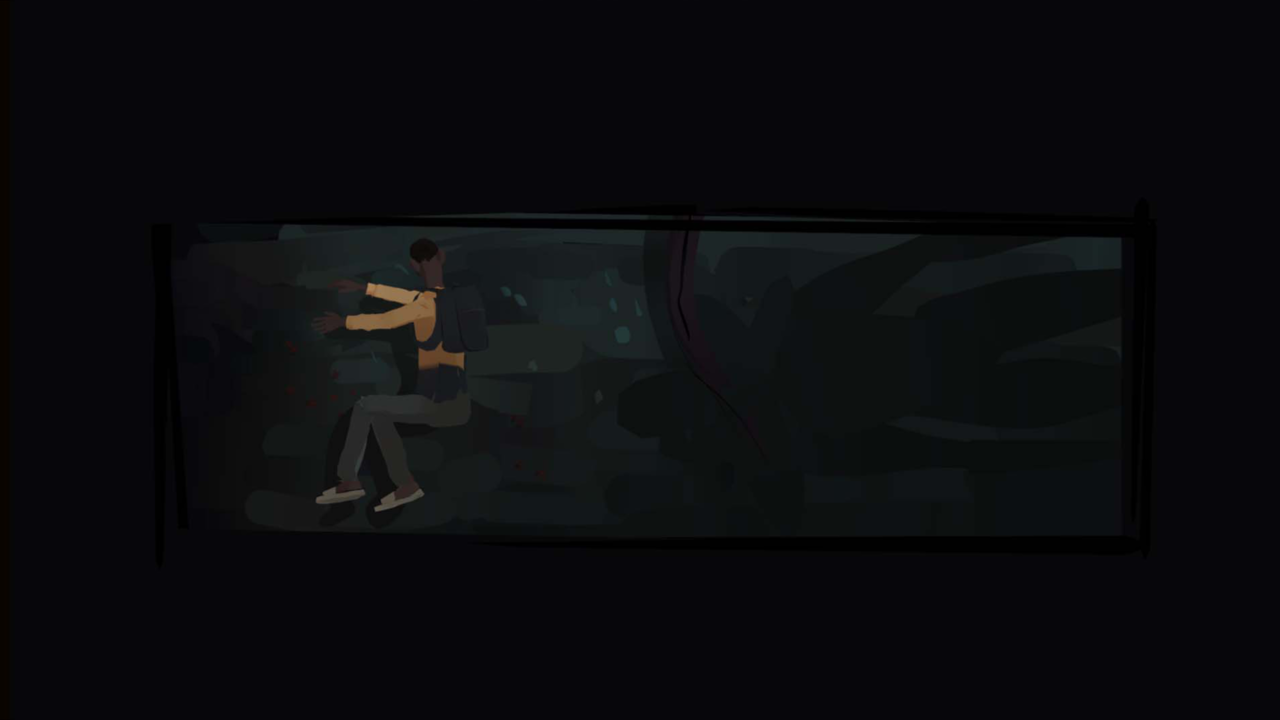 This achievement is the result of no small amount of work. Studying with the folks at The Basically Good Media Lab (BGML) at ECU was a seminal experience, he tells me. But Edward has continued to push his practice since graduation.
"Maria Lantin (BGML director), Alan Goldman (industry liaison at ECU) and Sean Arden (ECU Research Technician) empowered me to experiment and see what was possible with virtual reality as a tool for making art," he says. "Now, I feel like I've developed my workflows and techniques to a point where I can actively start to use them for good, whether that means making these workflows accessible and empowering other artists to do the same, and/or continuing my efforts to bring African experiences to light."
Edward is currently mulling ideas for future projects, he tells me. But for now, "the only thing I'm actively working on is getting as much rest as possible," he says. "Mescaform Hill has been my most ambitious project yet, and at the behest of a good friend of mine, I'm going to enjoy the moment while I can."
Mescaform Hill: The Missing Five will show June 9 at the Tribeca Festival. Visit Tribeca online to find out how to purchase tickets for remote or in-person viewing. Follow Edward on Instagram and visit his website to learn more about his extraordinary practice.
Edward also notes the making of Mescaform Hill was very much a team effort. You can view the full credits online now, via tribecafilm.com.
--

Visit ECU online today to learn more about the 2D + Experimental Animation and 3D Computer Animation programs at Emily Carr.