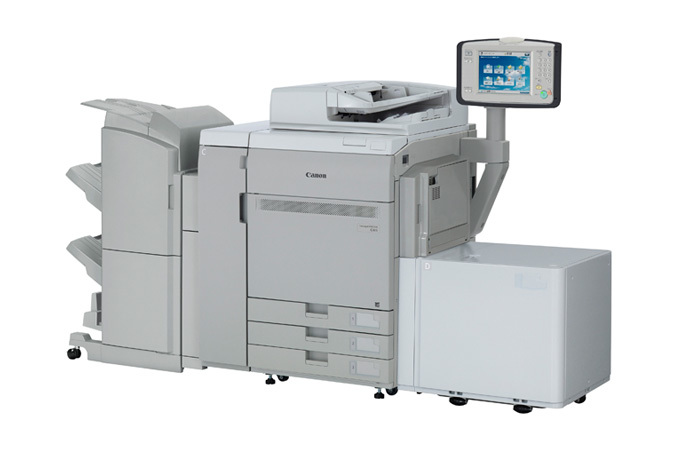 The Digital Output Centre (DOC) has chosen the Canon imagePRESS C65 to produce the highest quality image and colour results in order to meet the challenges of our creative community. The imagePRESS C65 color digital press delivers precise 2400-dpi resolution, highly accurate registration and wide colour gamut in order to ensure the closest colour matches that a laser printer can offer. This printer can also handle double-sided printing.
In order to print on this machine, you can set up your file on any software. Based on your design, add Crop Marks and Bleed (0.125") if needed. Make sure your work will fit on our paper sizes (check paper sizes available). The preferred file format for this type of printing is High Quality PDF, but the technicians will advise about this during the consultation.
The DOC offers a wide range of papers and paper sizes that allow you to produce your creative ideas. If you need to see samples of what is available, please come by and browse through the sample book located beside the DOC proofing computer stations in room C4230.
Resources
Colour laser printing sample pricing (Under Construction)
How to set up for business cards and postcards (Under Construction)
eLearning Resources