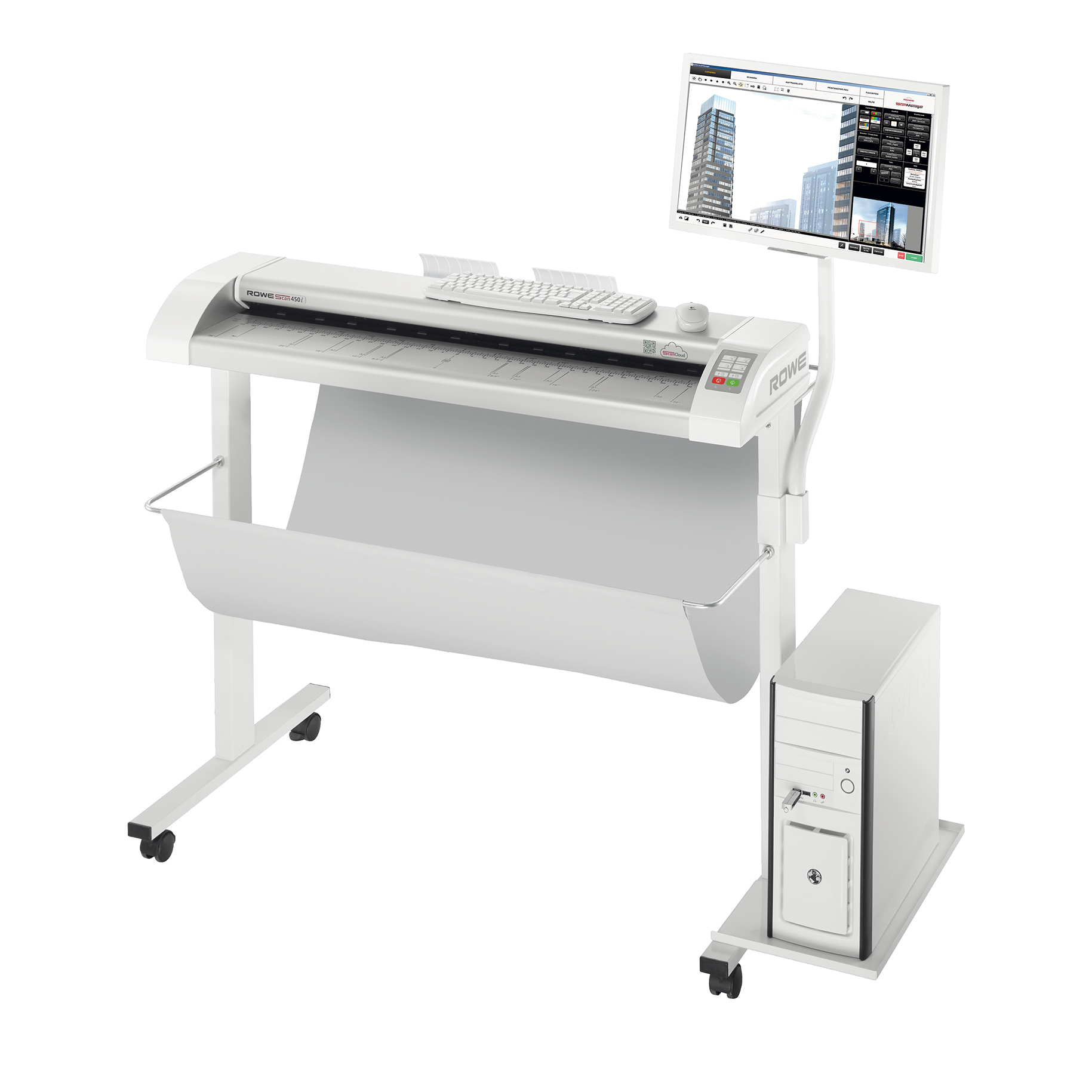 The Digital Output Centre (DOC) offers affordable wide format scanning service that also includes an optional review of the file produced in order to ensure we got it right. The scans are done on the ROWE 450i contact feed scanner for original widths of up to 44 inches and up to 0.118 inches thick.

Because this is a contact scanner, the DOC Studio Technicians will need to review all original works prior to scanning. Please be aware any originals that have the potential of transferring medium (charcoal), lifting (paper collage) or transferring residue (taped paper), must somehow be made stable in order to proceed with the scanning.
Once we review your scan job, we create an invoice, explain the payment options and make arrangements with you to pick up the scanned image and originals when completed.
Resources
Wide format scanning sample pricing (Under Construction)
eLearning Resources