Wide-Format Inkjet Printing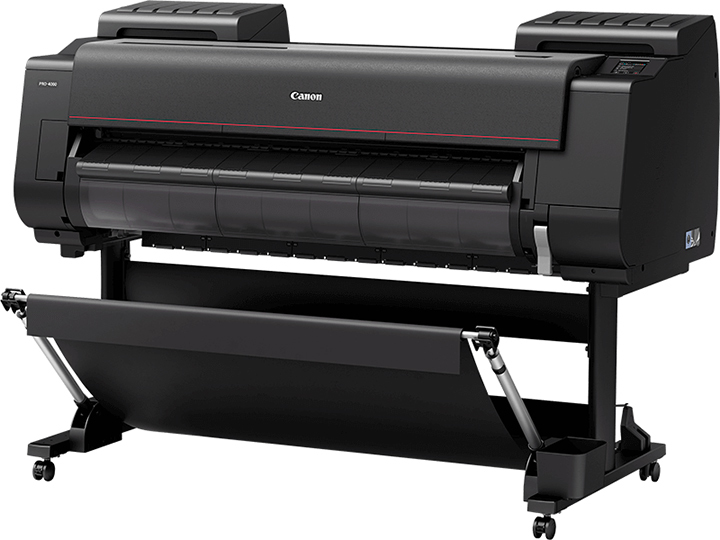 The Digital Output Centre (DOC) produces fine art quality inkjet prints on the Canon imagePROGRAF Pro 4000 printer. It uses the Canon's LUCIA PRO 11-Color plus Chroma Optimizer ink system that produces a wide colour gamut on both photo and matte papers while printing at resolutions up to 2400 x 1200 dpi so that gradients appear smooth and the fine details in your files are rendered accurately. This printer only manages single-sided printing.
In order to print on this machine, you need to have your file set up at the size that you wish, as long as one side fits within the width of the roll (check roll sizes available). The preferred file formats for this type of printing are TIFF if you are working from Photoshop or High Quality PDF from any other program. Please use sRGB, Adobe RGB or CMYK as your colour space.
The DOC offers a wide range of papers and paper sizes so that we print your work on the surface that best suits it. If you need to see samples of what is available, please come by and browse through the sample book located beside the DOC proofing computer stations in room C4230.
Resources
Inkjet printing sample pricing (Under Construction)
eLearning Resources