Wide-Format Toner Printing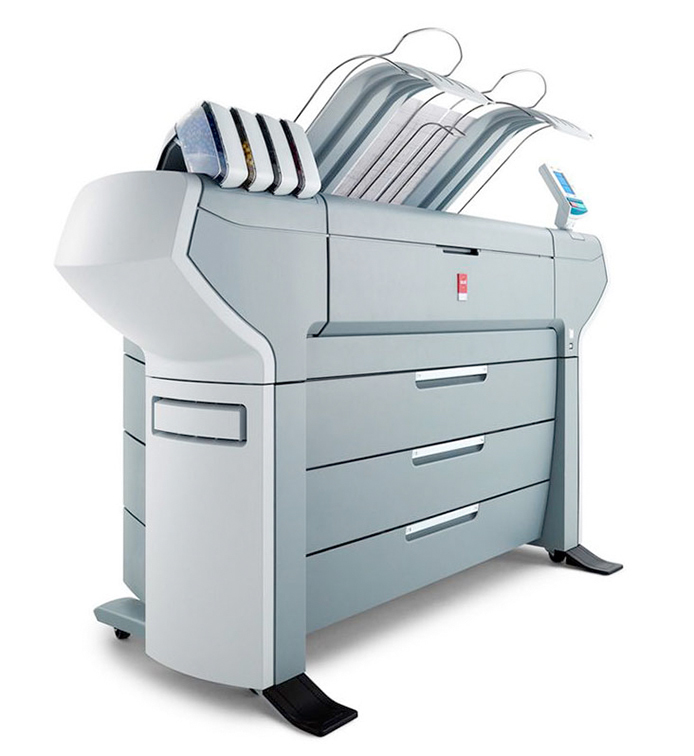 The Digital Output Centre (DOC) is able to produce high quality, yet affordable, prints on the Canon Colorwave 600 toner printer. This unique printing technology starts with solid CMYK toner "pearls", then melts them to print with the same technique as inkjet printers in order to achieve vibrant prints. The Colorwave 600 has a printing resolution of 600 dpi and is able to print on a wide variety of uncoated stocks in order to allow for a more affordable printing choice. This printer only manages single-sided printing.
In order to print on this machine, you need to have your file set up at the size that you wish, as long as one side fits within the width of the roll (check roll sizes available). The preferred file formats for this type of printing are TIFF if you are working from Photoshop or High Quality PDF from any other program.
The DOC offers a wide range of papers & paper sizes. If you need to see samples of what is available, please come by and browse through the sample book located beside the DOC proofing computer stations in room C4230.
Resources
Wide-format toner sample pricing (Under Construction)
eLearning resources