Presidential Installation
The installation of Gillian Siddall as the tenth President and Vice-Chancellor of Emily Carr University of Art + Design took place on February 15 in the Reliance Theatre.
We were pleased to celebrate this meaningful milestone with our extended Emily Carr community.
What is a Presidential Installation?
The Presidential Installation is a formal ceremony to recognize the responsibilities and authority of our president. This unique event marks a new chapter in Emily Carr's history. It's an opportunity to celebrate how far we have come as a university, and to imagine what we can accomplish together as a community.
Gillian Siddall is the first new president of Emily Carr to be appointed since 1996, and this is the first Presidential Installation since Emily Carr became a university ten years ago. As such, it's an exciting moment to reflect on our institution's remarkable path. A Presidential Installation recognizes our place among other excellent universities, as well as our unique strengths and values as an academic institution dedicated to art and design.
Installation Photo Album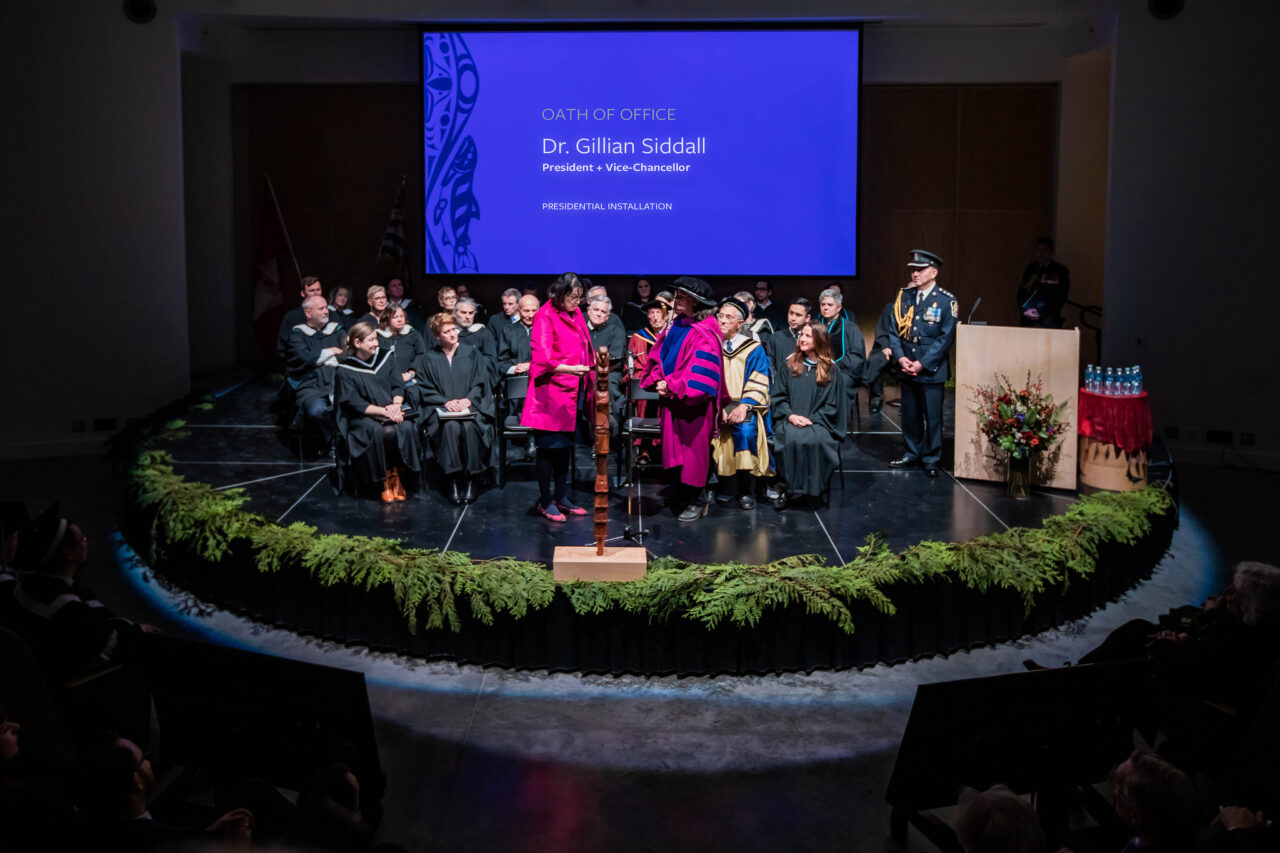 Greetings and Congratulations