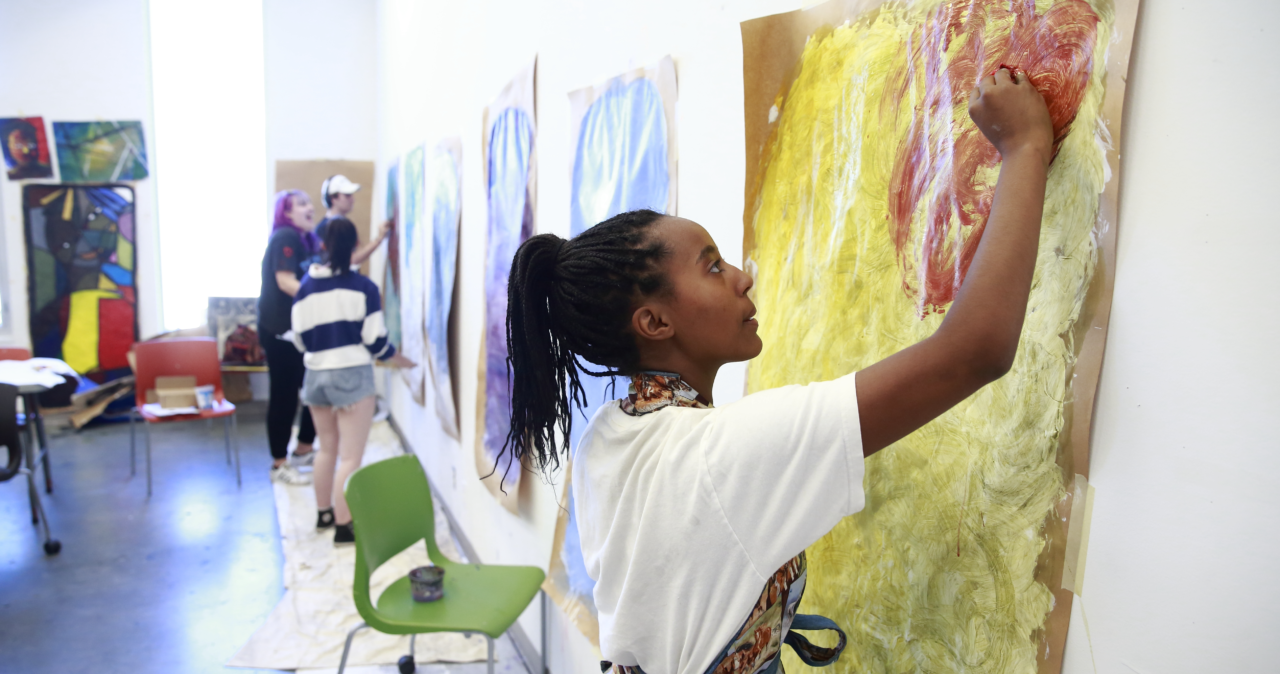 Preparing creative youth for the next step in their creative journeys.

Teen Programs at ECU Continuing Studies offer excellent preparation for post-secondary education and future careers. Through hands-on art-making you will have access to experienced instruction and Emily Carr's amazing studios, equipment, and community.

Explore the exciting fields of art, design, and media through our programs:
Teen Programs at Emily Carr University offer engaging and accessible art and design experience for creative youth from ages 15-18 across all levels of experience. Browse all available courses and workshops now.

Spring Break Art Camp is a great opportunity to prepare for ECU's Summer Institute for Teens (SIT). Explore popular studio practices in art + design in these hands-on courses taught by experienced instructors. With a focus on foundational skills and creative process, these courses are designed to engage students ages 15-18 across all levels of experience.
If you are between the ages of 13 and 15, you can join us to explore 2D and 3D art-making in this two-week summer program. You will learn from professional art instructors and gain hands-on experience with a range of projects and materials. The Junior Art Intensive will help you build foundational knowledge, develop your skills and prepare you for the Summer Institute for Teens.
The Summer Institute for Teens at Emily Carr is a pre-university, immersive, one-month experience that engages you through intensive studio practice and visual culture. If you are between 16 and 18 or will finish Grade 10 by this summer, join us and ready yourself for further education at an art and design university.

Teen Art Group members work with practicing artists in studio at Emily Carr University of Art + Design and gain an expanded learning of visual culture at the Vancouver Art Gallery in this after school program.
Youth Art + Culture Lab is a weekend program offered by Emily Carr University and Richmond Art Gallery. Youth aged 12 – 15 build confidence, community, and diverse creative skill-sets through behind the scenes, hands-on sessions with professional artists and Emily Carr University instructors.