ECU Ranked Top University in Canada for Art and Design Third Year Running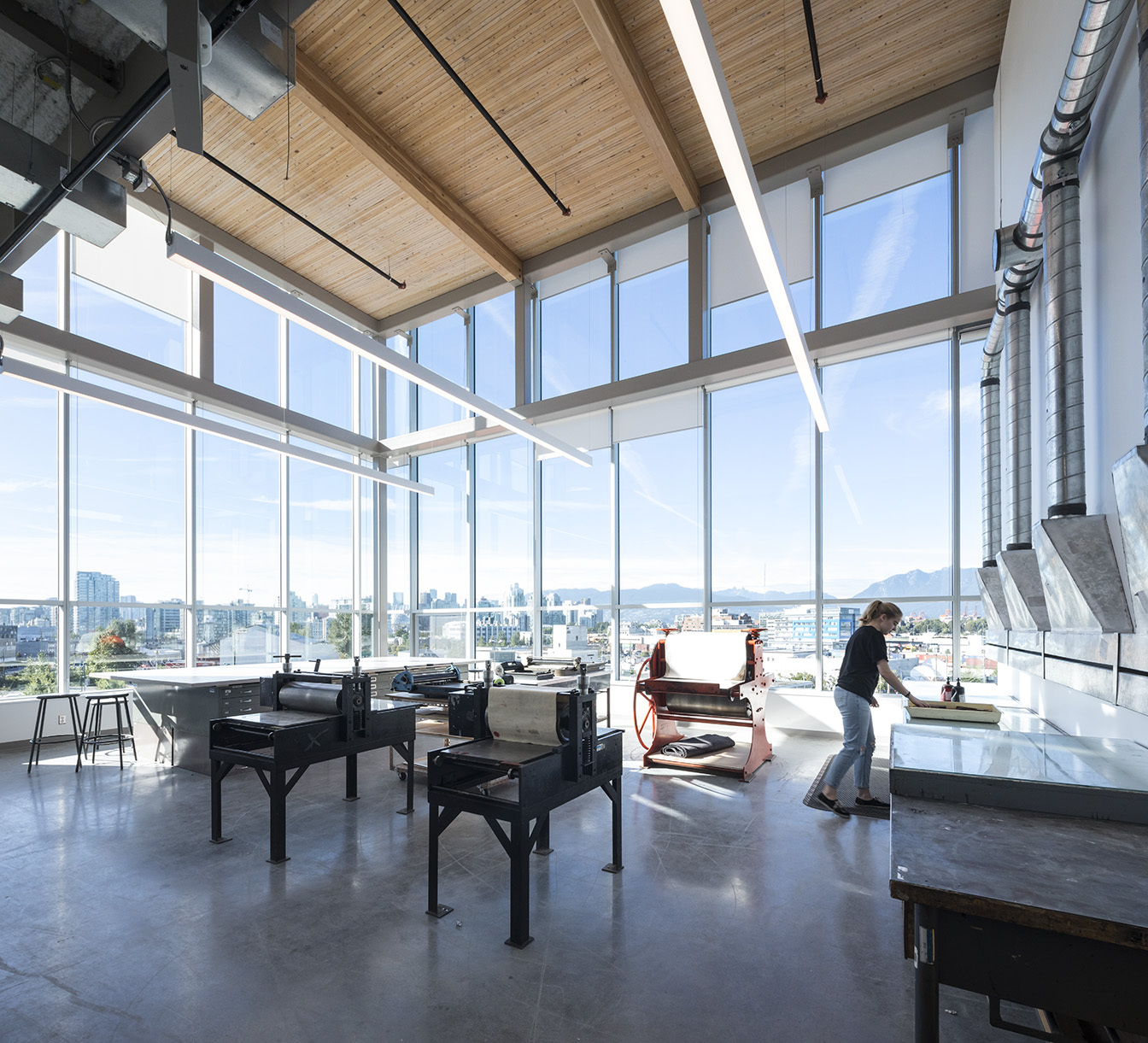 Posted on April 07, 2022 | Updated April 13, 2022, 4:40pm
Emily Carr remains the only Canadian university to rank among the top 50 worldwide.
Emily Carr University has been named one of the top universities in the world for art and design for the third year running, according to the 2022 QS World University Rankings.

Since last year's QS report, ECU climbed six spots to rank as the number 24 university in the world for art and design, and is number nine in North America. It continues to be ranked number one in Canada and is the only Canadian university to be included among the world's top 50.
"I am elated to see Emily Carr University's continued rise among top-ranking institutions for art and design in the QS World University Rankings," says Gillian Siddall, President and Vice-Chancellor at ECU.
"In spite of the challenges so many of us have faced in recent years, ECU students, staff, faculty and alumni have not only excelled, but have turned in some of their most sensational work to date. Our community continues to win awards, scholarships, and industry recognition from across the country and beyond; to participate in prestigious festivals and exhibitions; to forge forward-looking, first-of-their-kind educational partnerships; and to advance social and environmental justice throughout curricula and practice. I am thrilled to see their dedication and brilliance recognized again."
ECU's ranking places the university in the company of other celebrated schools including CalArts, the Rhode Island School of Design (RISD), and Goldsmiths, University of London.
The annual report from UK-based analytics firm Quacquarelli Symonds (QS) ranks universities in the art and design category based on academic reputation and employer reputation. According to QS, more than 5,500 universities from around the world were assessed and considered for inclusion in this year's list.