Drawing
Through ink, pencil, or paint, make your mark on the world.
Drawing is a way to engage with your surroundings and context, using a range of techniques and tools to translate, subvert, and communicate the world around you.

Drawing requires creativity and experimentation—it asks that you explore new modes of representation and use your unique perspective to reflect or reimagine an image. At the same time, it involves developing your technical skills so that you can bring your vision or concept to life.
What You Will Learn
Drawing is both a dynamic and historically rich medium. In the Drawing program, you'll work with a range of contemporary and traditional materials, and experiment with techniques, tools, media, papers, and other supports.

Your studies will be a blend of hands-on, technical studio courses alongside theoretical and conceptual ones taught by established and award-winning artists. This blend gives you the freedom to define your own approach as an artist. It will also teach you how to situate your practice in relation to larger themes, histories, communities, and contemporary styles.

The program is designed to grant you many opportunities to develop your own drawing practice. You'll hone your skills and ask critical questions that can influence the way we see the world. Depending on your individual path, you'll discover the possibilities for drawing from your imagination, sharing narratives, creating unconventional forms, and creating compelling images from real life.

Students will produce strong bodies of work for exhibiting and defining themselves as innovative artists — and graduate equipped to jump into professional roles in the arts.

Through collaborative workshops, self-directed projects, and individual guidance from instructors, you'll have many chances to build community and define your practice as a visual artist and researcher.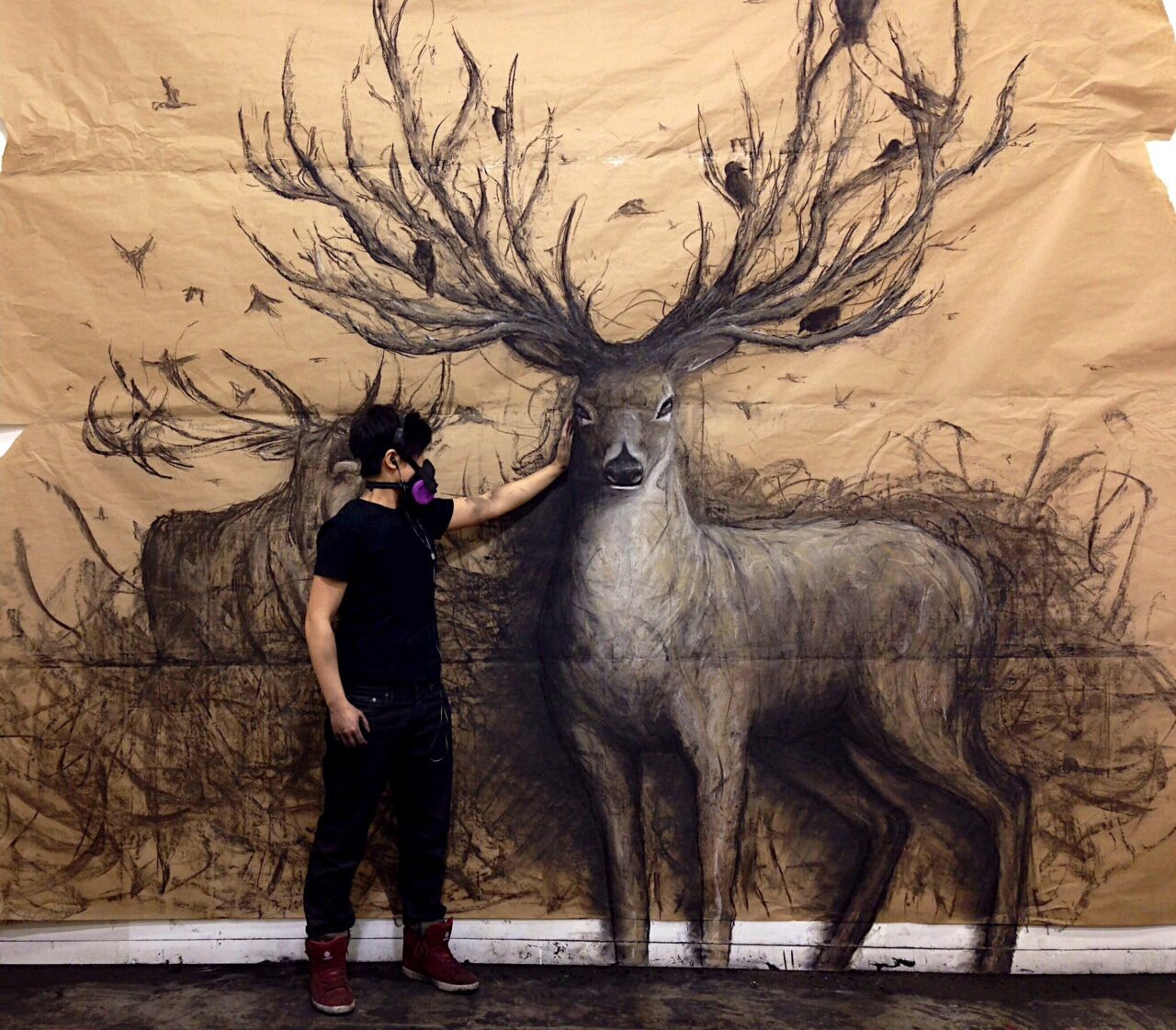 "Sometimes you just need to go and make that first mark. Whether that first mark is exactly what you want or, later on, you erase it, it doesn't matter. Because once you put that mark down, you have started your drawing. You've started your project."
Shops + Studios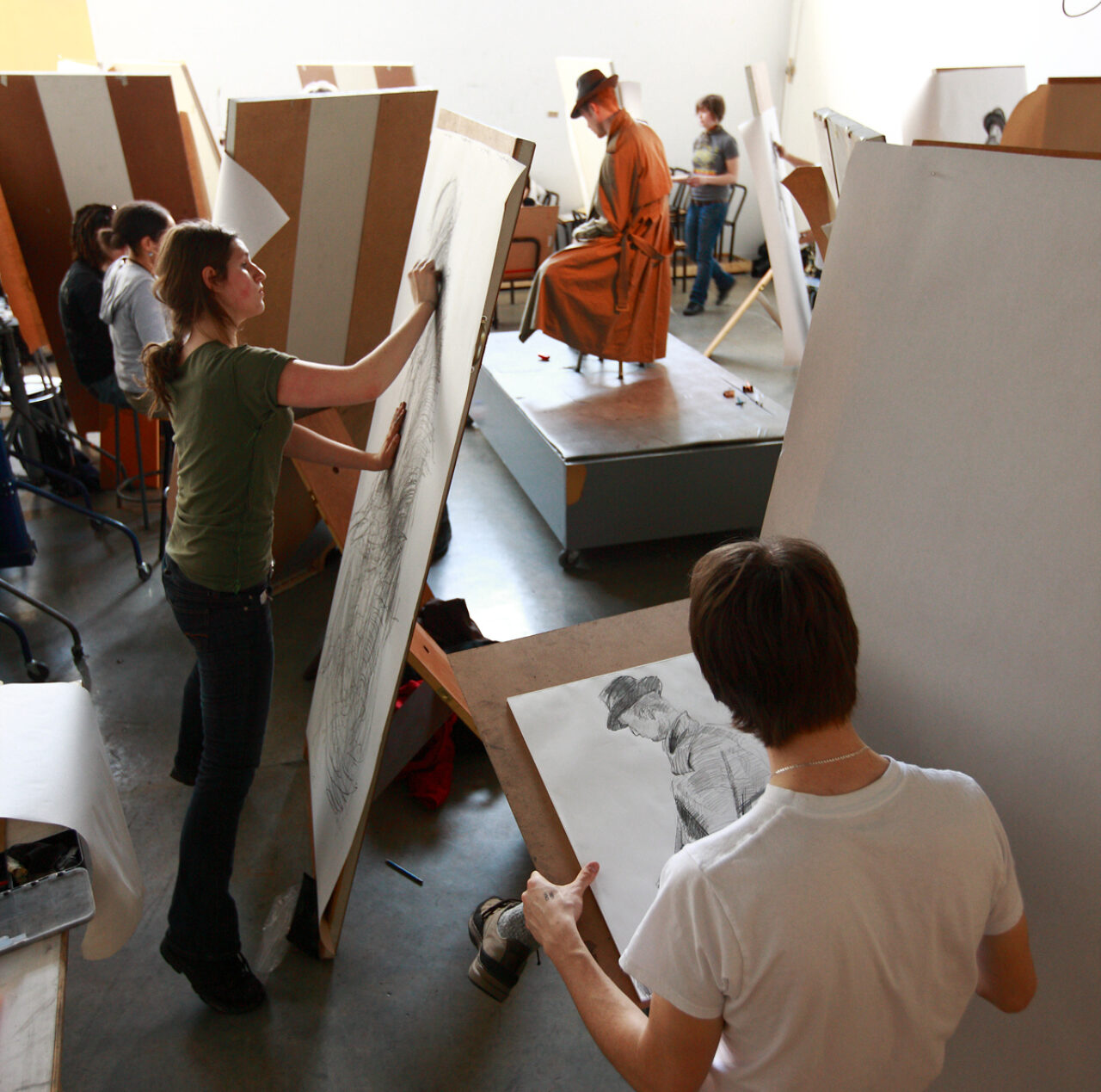 Drawing students have access to our spacious and well-equipped shops and studios. Studio culture is at the heart of your educational experience at Emily Carr, as spaces where you can create, learn, collaborate, experiment, and play.

Each space is maintained by expert technical staff who collaborate with faculty and staff to provide students with instruction and guidance. Technical staff ensure safe and accessible working environments and lead instructional workshops to enhance your learning.
Beyond the Classroom
A BFA is about so much more than what you'll learn in the classroom—it's also about the vibrant community you'll join during your studies.
Meet Your Future Community
Where ECU Can Take You
Drawing graduates bring many in-demand skills to the job market, from advanced artistic abilities to critical knowledge. Many pursue careers as visual artists, or find creative and commercial work while continuing with their own craft.
Explore More Programs