Painting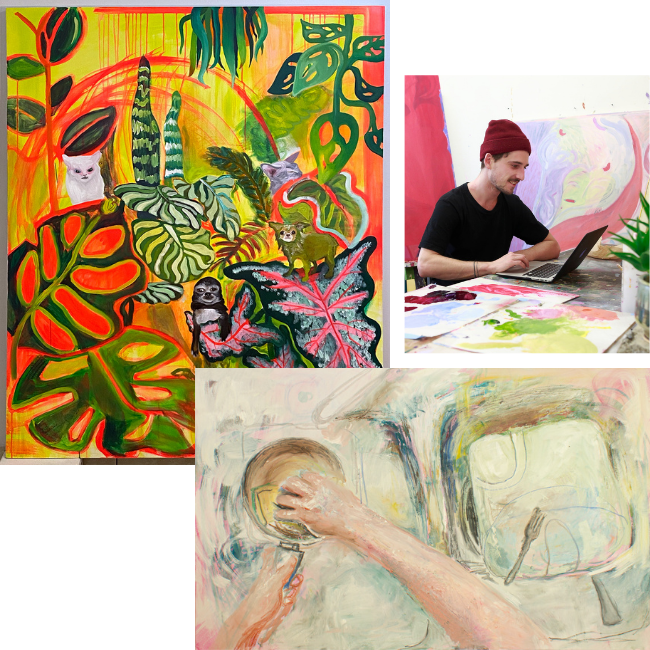 Become the artist you've always wanted to be.
For visual artists who want to focus on painting, the Painting program will immerse you in a studio culture to nurture your individual practice. You'll learn from world-renowned practicing artists among a diverse community of creative peers. Together, you'll engage in rigorous dialogue, and learn about traditional and contemporary approaches to painting as a discipline.
As you gain a richer understanding of your practice through in-depth studies, you'll produce a significant body of work that reflects your unique approach as an artist.

What You Will Learn
Painting can take many forms and approaches. In the Painting program, you'll have the opportunity to experiment across a full range of materials and styles. From acrylics to mixed media, analogue to digital, students are given an unparalleled chance to explore their interests and discover their own artistic practice.

Your education will focus on the studio. Beginning with the foundations, you'll start by focusing on colour, form, and paint handling before moving into advanced classes where you'll develop your individualized painting practice. Along the way, you'll receive support and personal instruction from accomplished professional artists.

Alongside painting techniques, you'll learn critical theory and history. While most of your time will be spent in the studio, you'll also engage in collaborative work, theoretical research, and group critiques. Expect to delve into a network of artistic peers — one where you can exchange ideas, share findings, and help each other grow as both artists and citizens.

Through your courses and ECU's vibrant, artistic community, you'll not only develop your skills, but you'll also be able to situate your own work in relation to larger social themes, histories, communities, and contemporary styles. By graduation, you'll have produced a body of work that demonstrates your vision, skill and maturity as a painter.


"Our paintings become an extension of ourselves, of our lives. I'm trying to provide them with tools that they can not only use in class, but outside of class as well to figure out what their narrative is: who are they as artists, who are they as people?"

Shops + Studios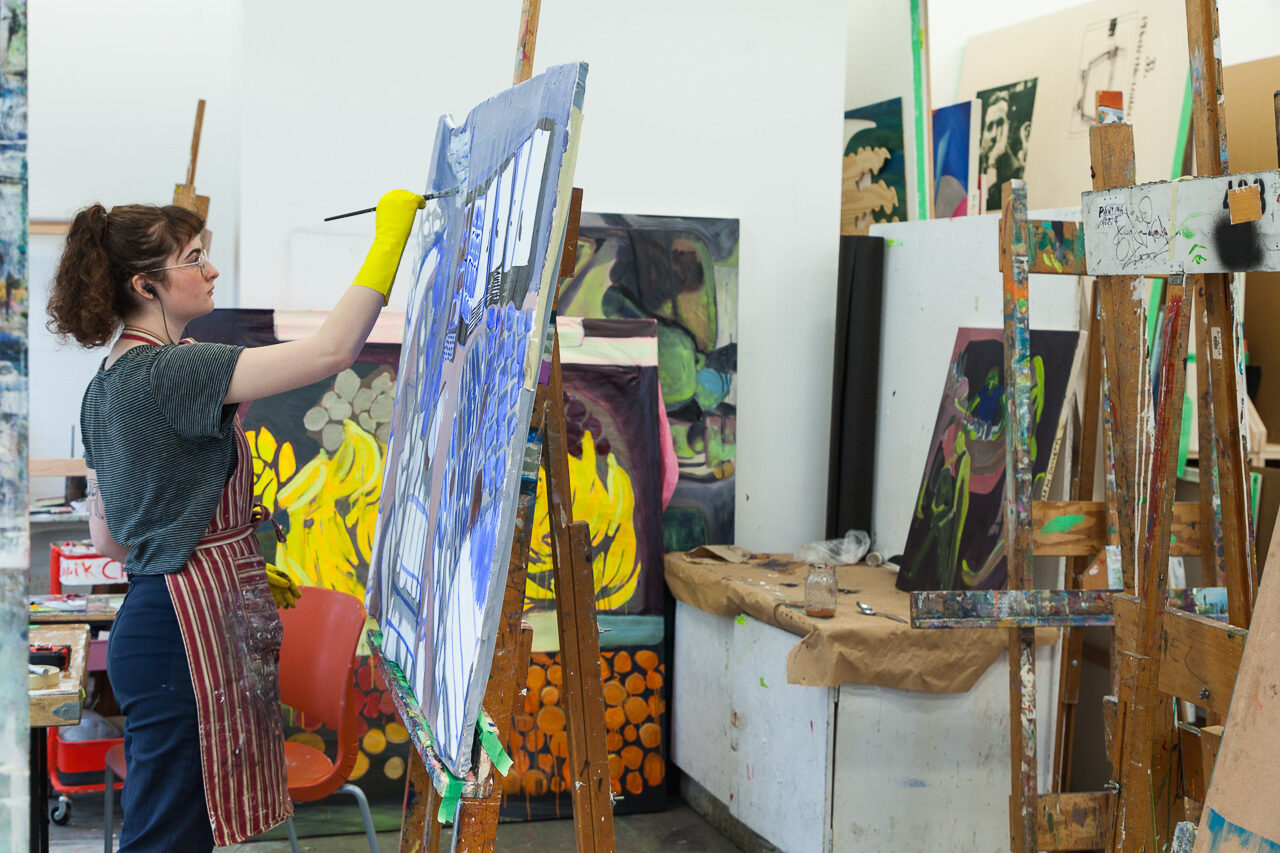 Visual Arts students have access to our spacious and well-equipped shops and studios. Studio culture is at the heart of your educational experience at Emily Carr, as spaces where you can create, learn, collaborate, experiment, and play.
Each space is maintained by expert technical staff who collaborate with faculty and staff to provide students with instruction and guidance. Technical staff ensure safe and accessible working environments and lead instructional workshops to enhance your learning.
Beyond the Classroom
A BFA is about so much more than what you'll learn in the classroom—it's also about the vibrant community you'll join during your studies.
Meet Your Future Community
Where ECU Can Take You
Painting graduates bring many in-demand skills to the job market, from advanced artistic abilities to critical knowledge. Many pursue careers as visual artists, or find creative and commercial work while continuing with their own craft.
Explore More Programs