Holiday Greetings from ECU President Gillian Siddall
Posted on December 16, 2022
Filed in Faculty, Staff, Students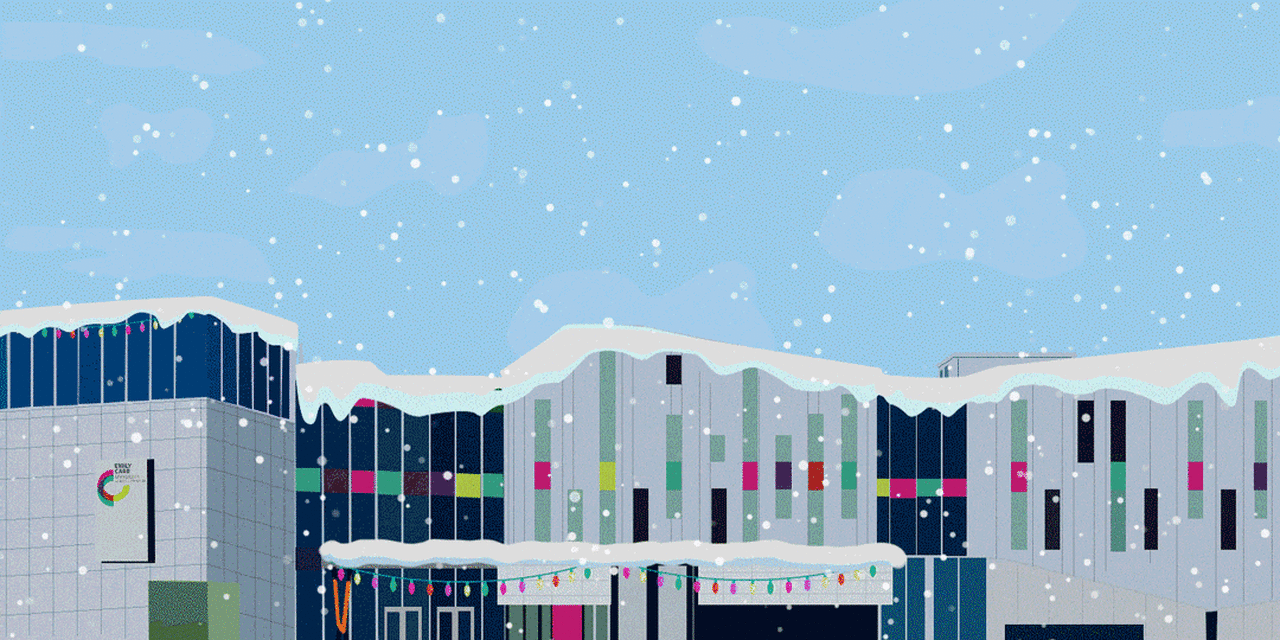 Reflecting on the accomplishments of the Emily Carr community in 2022.
Dear ECU Community,
How quickly we find ourselves approaching the end of another year. As we wind down our fall semester, I encourage you to take a moment to reflect on all we have accomplished together in 2022.
The work of building Emily Carr's next Strategic Plan is well underway. Everyone who has been leading this process and providing input deserves our sincerest thanks. Your contributions guarantee that ECU's direction in the coming years will reflect our collective aspirations.
As we continue to build, grow, create and innovate, each of you is instrumental in shaping our shared future.
Because of your work, perseverance and talent, Emily Carr remains one of the top ranked universities worldwide for art and design, as well as specifically for animation. In truth, no institution is more than the people who comprise it. So, these honours belong to you.
Your successes this year, as with every other, confirm that reputation.
Our brilliant, fearless students won awards; screened their work at prestigious festivals; worked with world-class professionals to create exhibitions that will be seen by thousands; and advocated for change on pressing issues including climate change and sustainability.
Our talented, tenacious staff broke new ground on national research initiatives; advanced vital work supporting the health of Indigenous communities; helped combat stigma around mental health and addiction; launched major new initiatives supporting lifelong learning; and contributed in countless ways to the cultural life of our university and our city.
Our dedicated, amazing faculty earned top recognitions for their inspiring work; presented historic exhibitions at preeminent museums; launched significant new courses introducing students to Indigenous creative practices; and found innovative ways to bring students into collaborative partnerships with leading creative practitioners and organizations from across the region.
Looking back on these — and so many other — extraordinary achievements, I can't help but feel enormous gratitude at the opportunity to work with so many exceptional people. Each of you is an indispensable part of this university, and I'm filled with pride knowing that our years ahead will be defined by your energy, your hopes and your enthusiasm.
Thank you for your commitment to all you do. And happy holidays to each of you.
Gillian Siddall

President + Vice-Chancellor

Emily Carr University