Sculpture + Expanded Practices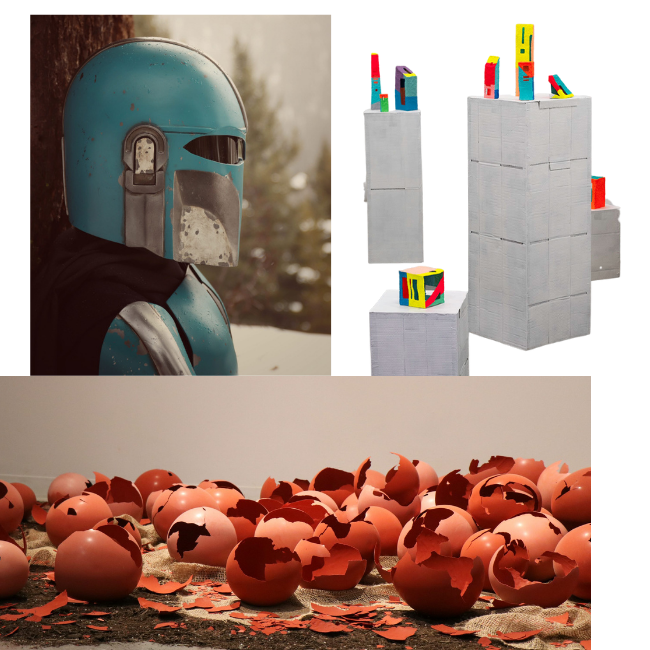 For artists enthralled by 3D forms.
Our unique Sculpture + Expanded Practices program encompasses traditional methods for producing sculpture, including wood, metal, and mould-making, as well as textiles and soft sculpture, such as weaving, sewing, and embroidery.
Not only that, but it also offers students unparalleled opportunities to learn digital fabrication and work with cutting-edge technologies. Embracing visual art alongside video, sound, interactivity, and performance, our program pushes and challenges the limits of how to approach sculpture as a material practice.

What You Will Learn
Interdisciplinary, experimental, and progressive, Sculpture + Expanded Practices is for visual artists and spatial thinkers who want to work with their hands across sculptures, installations, public art, and more.

Through your studio-led courses, taught by leading visual artists, you'll gain essential technical grounding in wood, metal, mould-making and casting, flexible materials, textiles + soft sculpture, and digital fabrication. From site-specific work to constructed objects, you'll experiment with both traditional and non-traditional media, including video, digital media, and kinetics. As your studies progress, you'll have the flexibility to take more advanced courses in the areas of your choice.

While most of your time will be spent working with these machines and materials, you'll also be assigned theoretical readings, and participate in group discussions and presentations. Expect to be immersed in a caring and diverse student body, where you and your peers will support each other as both artists and citizens.

Through your courses, led by renowned artists, you'll not only learn and hone your skills, but you'll also be able to situate your own practice in relation to social themes, communities, and contemporary styles. Upon graduation, you'll have produced an impressive body of work that will prepare you for professional roles in the arts.

Program Structure
Credits: 120
Year 1: First-Year Foundation Studies
Year 2-4: Visual Arts courses and electives
Designation: Bachelor of Fine Arts, Majoring in Visual Arts (BFA, Visual Arts)
Faculty: The Audain Faculty of Art
For application information, including admission requirements, see Admissions.
Shops + Studios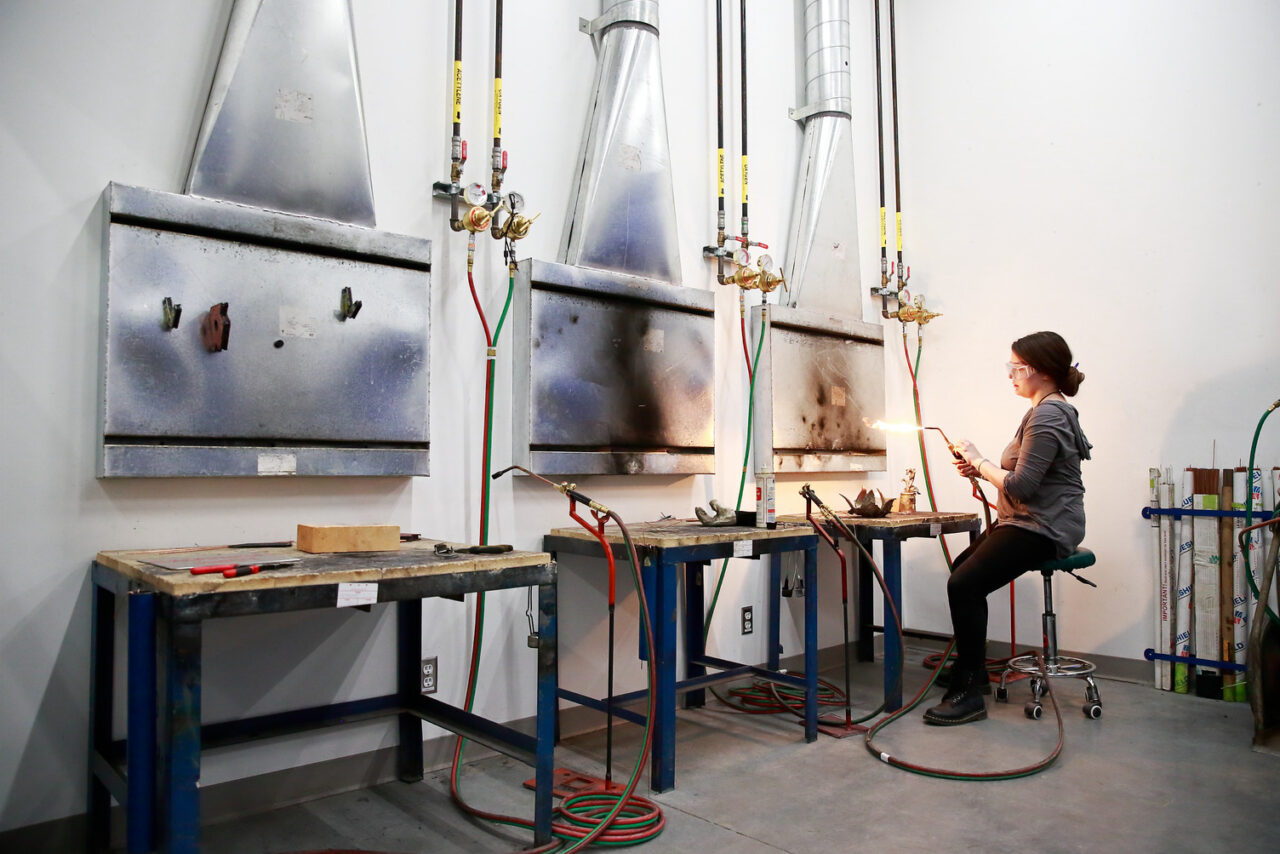 Sculpture students have access to our spacious and well-equipped shops and studios. Studio culture is at the heart of your educational experience at Emily Carr, as spaces where you can create, learn, collaborate, experiment, and play.
Whether it's casting metal objects in our foundry, welding forms in the Metal Shop, sewing flexible textiles in the Soft Shop, or building structures in the Sculpture Wood Shop, you'll have the tools, techniques, and support at your disposal to bring all kinds of sculptural artworks to life.
Each space is maintained by expert technical staff who collaborate with faculty and staff to provide students with instruction and guidance. Technical staff ensure safe and accessible working environments and lead instructional workshops to enhance your learning.

Beyond the Classroom
A BFA is about so much more than what you'll learn in the classroom—it's also about the vibrant community you'll join during your studies.
Meet Your Future Community
Where ECU Can Take You
Graduates of the Sculpture + Expanded Practices program bring many in-demand skills to the job market, from advanced technical abilities to critical knowledge. Many pursue careers as visual artists, or find creative and commercial work while continuing with their own craft.
Explore More Programs