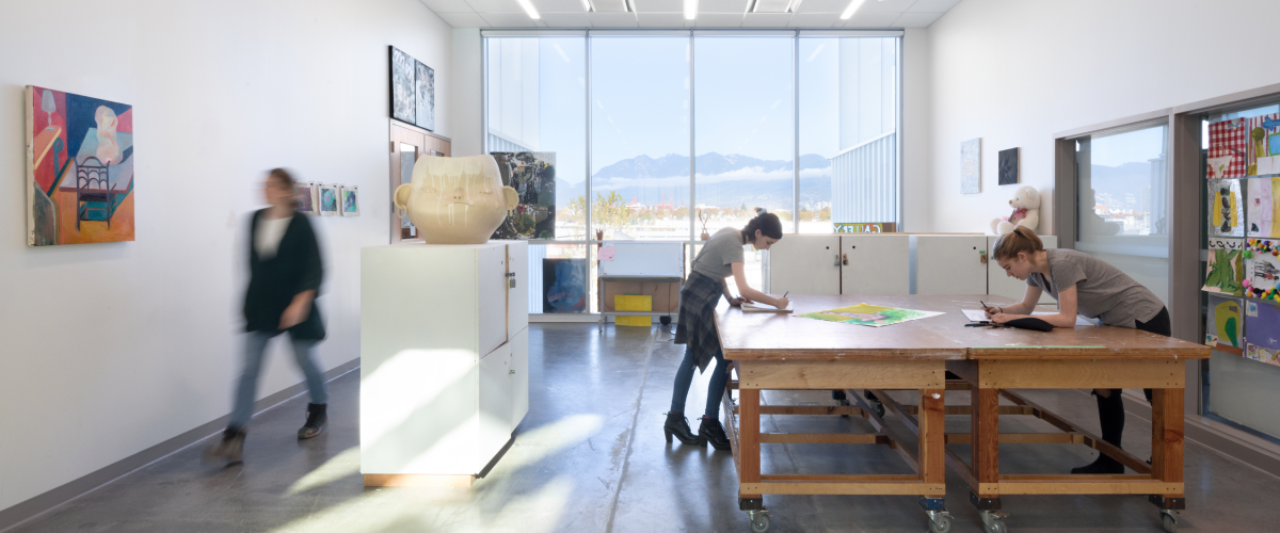 Whatever your creative path, you can follow it at Emily Carr University.
We offer three bachelor's degrees: Bachelor of Design, Bachelor of Fine Arts and Bachelor of Media Arts.
All of our degrees begin with a Foundation year.
You will receive a bachelor's degree with a specific major when you graduate. In addition to your major, you are also able to graduate with a minor.