Visual Communication Design Certificate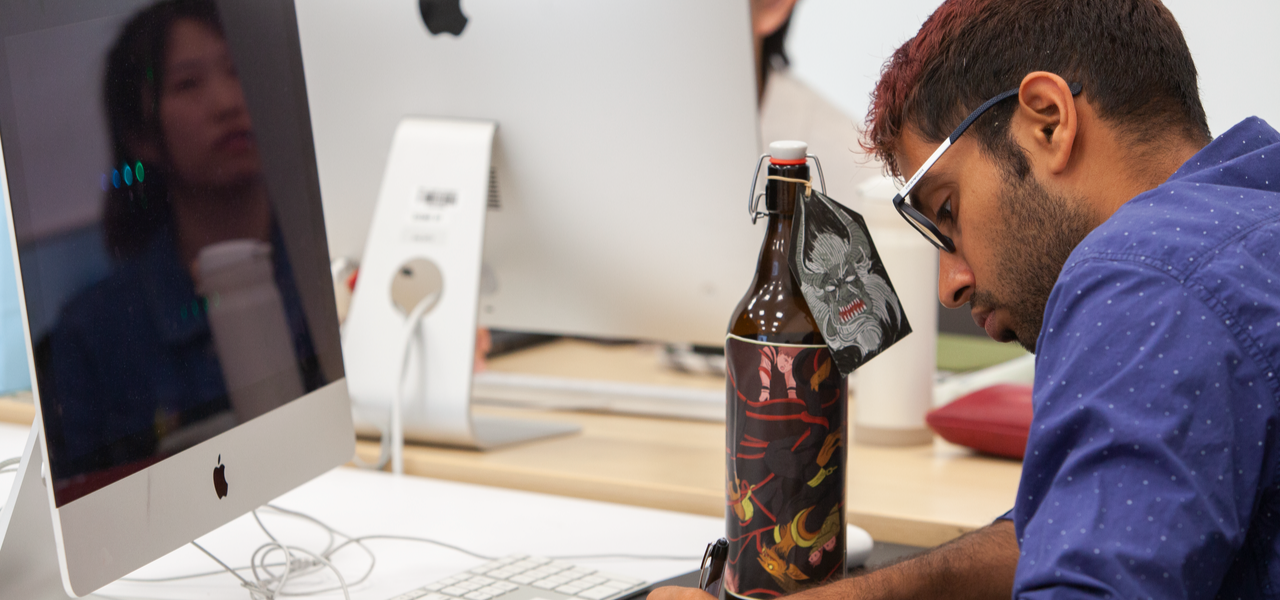 Learn compelling skills for the diverse and comprehensive field of Visual Communication Design, with concentrations in digital illustration, digital photography or interaction design. Students will achieve a broad range of introductory and intermediate-level communication design skills including typography, software, web design, branding and data visualization, and choose an additional area of concentration through a series of elective courses. Embark on a new career path, create a web-based portfolio of work and learn to promote yourself for a dynamic personal or professional practice.

Program Goal
The Visual Communication Design Certificate provides students with introductory to intermediate level design techniques, skills, and concepts to enhance their current practice, pivot career paths, or in preparation for further education.
Students will take courses in typography, design software, data visualization, web design, branding, and publication design, as well as professional development to gain knowledge in contemporary design techniques and practices. From colour theory and drawing, to representing research in compelling visual form, students will be introduced to communication design skills to better convey ideas to a client or audience.
In addition, students of this program will focus on specialized interests via elective courses with options for digital illustration, digital photography, or user experience design. Through completion of assigned and independent projects, as well as in-class presentations and critiques, students will have the opportunity to prepare a portfolio of work and launch their online presence as an up-and-coming Visual Communication Designer.
2D DESIGN CERTIFICATE PROGRAM EQUIVALENCIES
Further Education

Students can use work from their Visual Communication Design Certificate in an admissions portfolio to apply for the following programs:

Bachelor of Design, Communication Design
Bachelor of Design, Interaction Design
Bachelor of Fine Arts, Illustration
Bachelor of Media Arts, 2D & Experimental Animation
Courses + Costs
Course Format
Courses are offered on campus or online.

Program Completion
We strongly encourage students to complete courses in the recommended order given below to best support their learning experience to successfully meet outcomes. However, students can register in any course for which they meet the prerequisites. In the event of a conflict between the recommended course order and the prerequisites of our courses, please follow the prerequisites.

*students can take either CECS 120 (36 hours), or each of CECS 110, CECS 111 and CECS 112 (12 hour workshops)

**students with a strong background in digital photography may opt to pursue CEPH 200 Intermediate Digital Photography in lieu.

Admissions
No previous experience in Visual Communication, Graphic Design, Illustration or other Design practice is required to begin the Visual Communication Design Certificate, but basic computer skills are recommended. To register in the required courses, students must be over the age of 18 at the start of their course, have proficiency in spoken and written English and should have completed Grade 12 or equivalent education.
As a guideline, we expect applicants to have an IELTS score of 4.0-5.0 for studio courses and 6.0 for lecture courses.
See each course listing for specific prerequisites.

No application is required - register online for courses now!