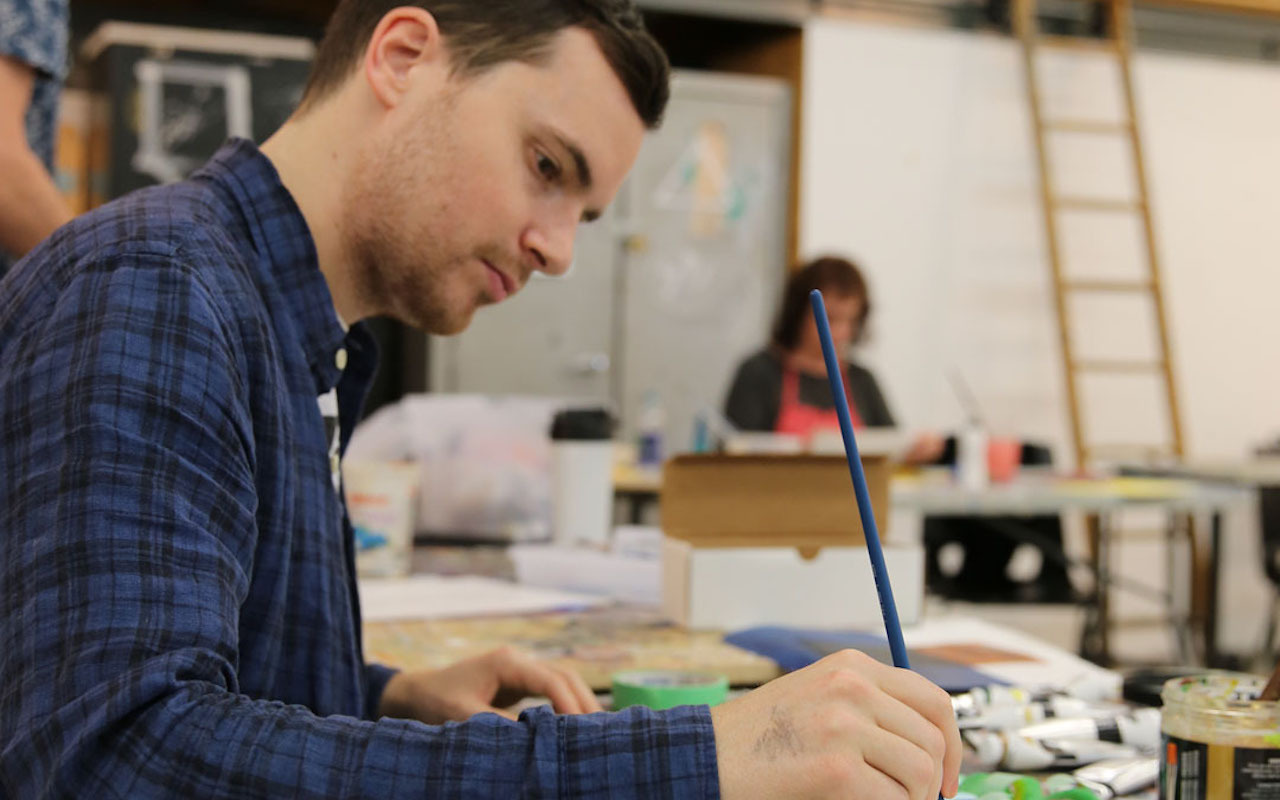 Develop your painting practice by exploring foundational and experimental painting techniques through our diverse painting courses. Learn introductory skills like paint mixing and application techniques before working with more complex painting approaches in acrylic, oil, and watercolour. Get to know contemporary painters, practices, and concepts, and hone your individual painting style. These courses are suitable for those returning to a painting practice or who have never picked up a brush or palette.

Course Format
All Summer 2021 courses are offered online. Fall 2021 courses are offered on-campus or online.

Material List Fall 2021
Download the PDF materials list you need to be prepared for the start of your course.